GIGAZINE's interview photo was published in 'Geography of junior high school students in social studies' in the 3rd year of Reiwa.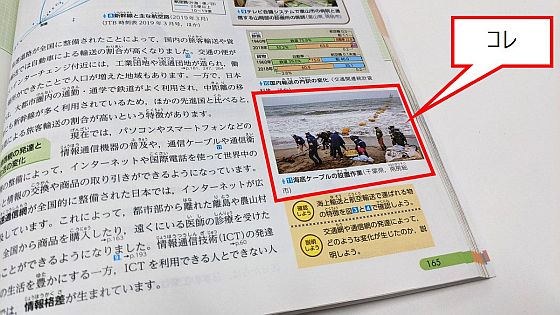 A photo of GIGAZINE's coverage was posted on page 165 of '
Geography of Junior High School Students in Social Studies
', the third edition of Reiwa of Teikoku Shoin, and a donation has arrived.
This is the textbook that arrived.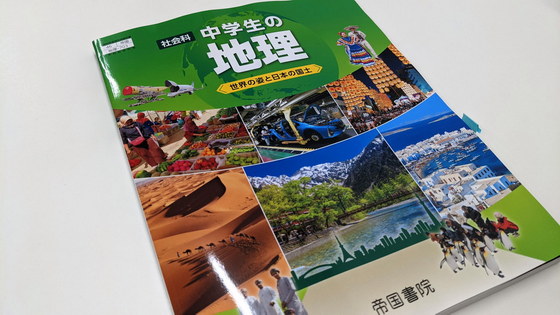 It is posted at the bottom right of page 165.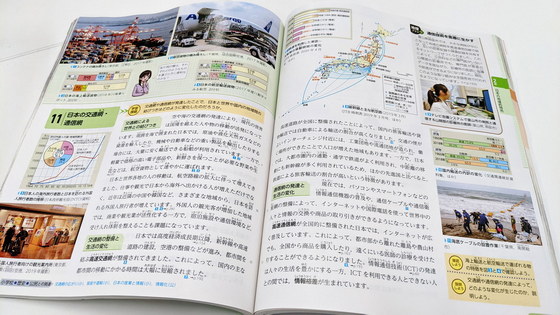 this. The situation in Minamiboso City, Chiba Prefecture, as 'submarine cable installation work'.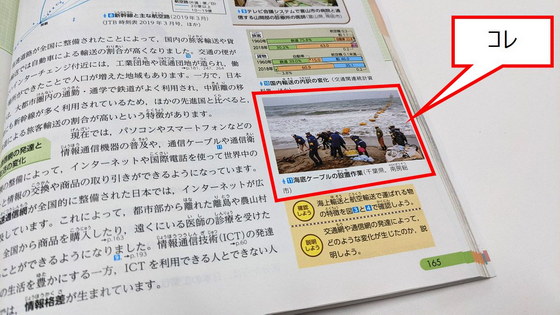 What kind of article is the photo in? The following article.

An on-site infiltration report for landing optical fiber cables that support the Internet from the coast, this is the huge undersea optical fiber network 'SJC' that connects Japan and Southeast Asia! --GIGAZINE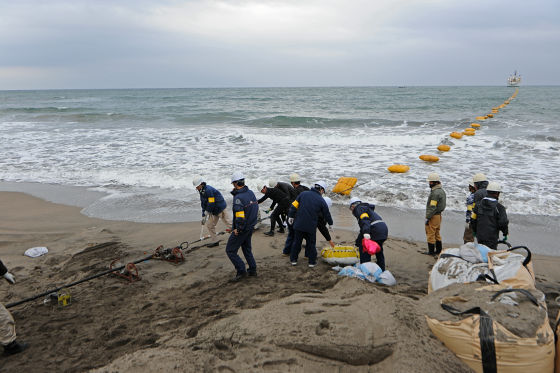 After that, check if it is credited.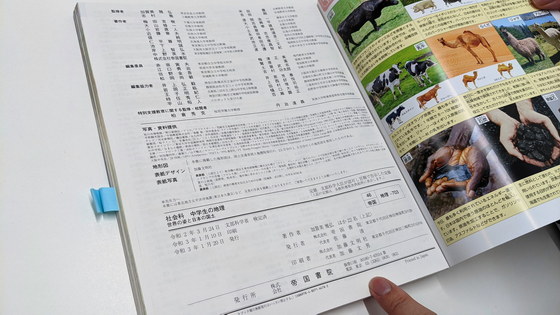 Discovered, it was properly credited with 'GIGAZINE'.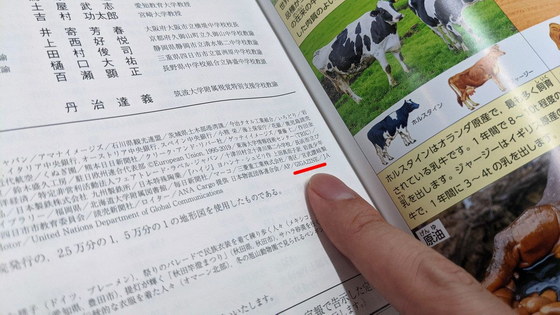 The content of the textbook is 'Japanese transportation network / communication network', and 'Currently, with the spread of information and communication equipment such as personal computers and smartphones, and the development of communication cables and communication satellite networks, the Internet and international calls can be made. It is now possible to use it to exchange information and trade products with people all over the world. "The photo of the report article landing the undersea fiber optic network was selected as the material to explain the sentence.

In the past, the pamphlet of some ministry or agency, the problem of entrance examination, etc., so the article of GIGAZINE was used, but since this is the first time to appear in a textbook, I made it as a memorial article. I woke up. It's really good that it's Internet-like that you can get an opportunity to help someone by collecting information, writing articles, and keeping records.

In addition, if you want to use the photo in the GIGAZINE coverage article, you can send it from this contact form.


in Notice, Posted by darkhorse