AMD's revenue doubled year-on-year, due to strong Ryzen, Radeon and EPYC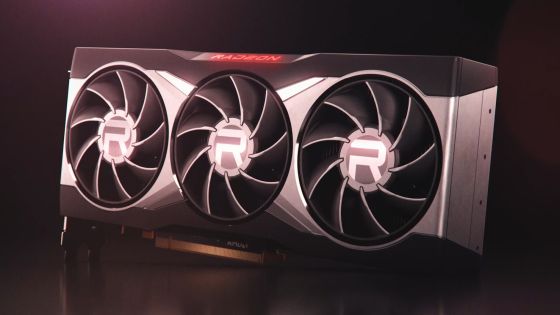 AMD has reported its financial results for the first quarter of 2021 (January-March). Due to the strong performance of the consumer CPU '
Ryzen
', the graphic board '
Radeon
', and the server CPU '
EPYC
', we recorded about double the revenue and about three times the operating income compared to the same period of the previous year.
AMD Reports First Quarter 2021 Financial Results :: Advanced Micro Devices, Inc. (AMD)
https://ir.amd.com/news-events/press-releases/detail/998/amd-reports-first-quarter-2021-financial-results
AMD + Q1'21 + Financial + Results + Slides.pdf
(PDF link) https://d1io3yog0oux5.cloudfront.net/_ee24874d4888cc56b59891df4ac06e6f/amd/db/778/6634/file/AMD+Q1%2721+Financial+Results+Slides.pdf
AMD announced the desktop CPU 'Ryzen 5000' series in October 2020, and announced the mobile CPU '
Ryzen 5000 Series Mobile Processor
' in January 2021. AMD describes these CPUs as 'the world's best gaming CPUs' and 'the most powerful PC processors ever manufactured,' and even in actual reviews they show performance that sets them
apart from Intel CPUs.
In addition, AMD's RDNA2 architecture GPU-equipped graphic board 'Radeon RX 6000' series announced in October 2020 is also
evaluated
as having performance that can compete directly with
rival NVIDIA's 'GeForce RTX 30' series.
In addition, AMD is launching high-performance products one after another, such as the server CPU 'EPYC 7003' series that appeared in March 2021 recorded a benchmark score more than double that of Intel's 'Xeon' series. I will.
3rd generation 'EPYC' from AMD hits a benchmark score more than double that of Intel 'Xeon'-GIGAZINE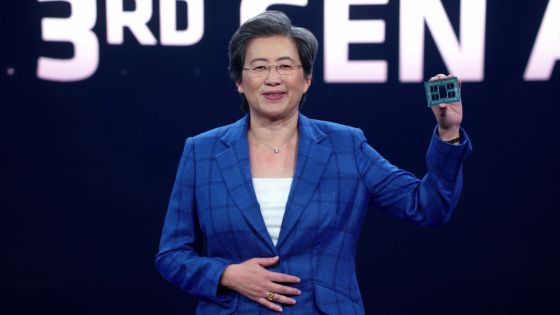 AMD, which continues to make such a breakthrough, reported its financial results for the first quarter of 2021 (January to March) on April 27, 2021. According to the financial results report, AMD's revenue in the first quarter of 2021 was $ 3,445 million (about 375.3 billion yen), an increase of 93% from $ 1,786 million (about 194.8 billion yen) in the same period of the previous year. .. 'We've seen revenue growth in both the Computing Graphics and Enterprise, Embedded, and Semi-Custom divisions,' AMD said.



Looking at the revenue by division, the revenue of the computing graphics division recorded 2.1 billion dollars (about 230 billion yen), up 46% from the same period of the previous year due to the strong performance of Ryzen and Radeon. In addition, revenue for the Enterprise, Embedded and Semi-Custom divisions increased 286% year-on-year to $ 1.35 billion due to the strong EPYC.

As a result of these revenue increases, AMD's operating profit in the first quarter of 2021 was $ 662 million, up 274% year-over-year.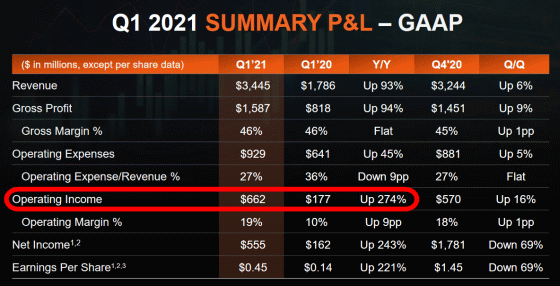 AMD CEO Lisa Su said in the first quarter of 2021 that 'AMD's business continued to grow in the first quarter of 2021 due to the highest product and market demand ever.' 'AMD's revenue is for all businesses. And data center revenue has more than doubled. AMD will continue to grow. '

According to technical media AnandTech , AMD is planning to release the GPU 'Radeon RX 6000' for mobile. AnandTech predicts that the mobile'Radeon RX 6000'series will be available in the second quarter of 2021 (April-June).