Microsoft Edge will implement 'Kids Mode' to restrict access for children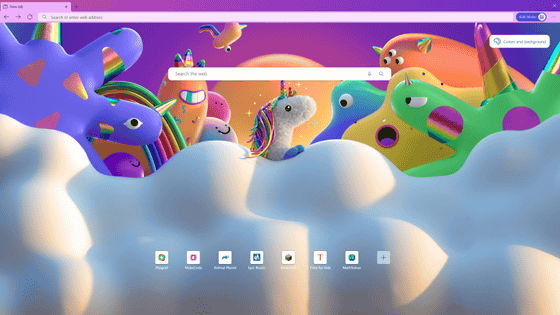 Microsoft has announced that the April 2021 update of its web browser, Edge, will include a ' kids mode ' that restricts children from browsing the Internet with peace of mind.

Introducing Microsoft Edge Kids Mode, a safer space for your child to discover the web | Windows Experience Blog

https://blogs.windows.com/windowsexperience/2021/04/15/introducing-microsoft-edge-kids-mode-a-safer-space-for-your-child-to-discover-the-web/
Below is an introduction movie of Edge's kids mode released by Microsoft.
Introducing Microsoft Edge Kids Mode-YouTube
According to a Microsoft survey, 58% of parents with children under the age of 12 in the United States are concerned about the problems they face when using digital products and services. 'My number one job as a parent is to do everything I can to protect my children's physical, mental and emotional safety.' 'For parents, what websites their children visit It's annoying what kind of content you're touching, 'he said, especially as the pandemic of the new coronavirus has increased children's time online, making it increasingly difficult to control their children's use of the Internet. I point out that
That's why Microsoft Edge has a kids mode.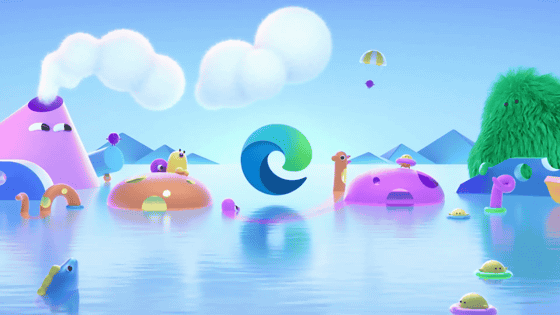 Kids mode can be easily set with a single click from your profile.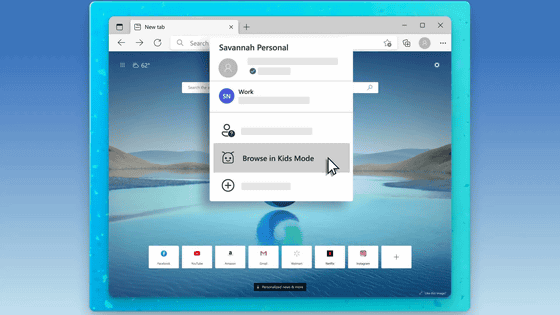 By default, the tracking prevention level is the strictest, minimizing personalized ads and blocking adult text, images and videos from online searches.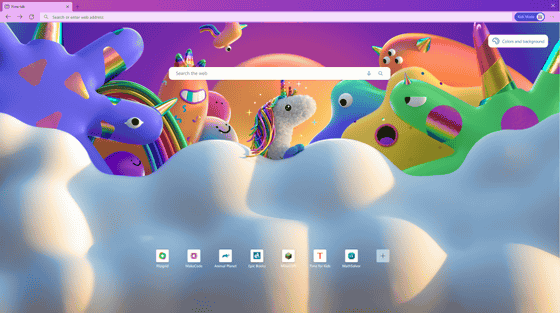 In addition, SafeSearch is also applied to Bing search, and it seems that the number of sites allowed to access is limited to about 70. If your child tries to access a site that isn't allowed, you'll see a page telling you to block, prompting you to get permission from your parents or go to another page.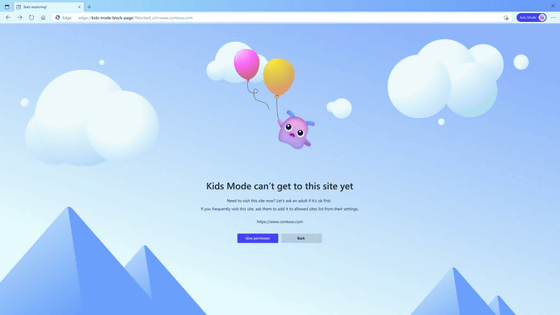 Furthermore, in addition to the browser theme are prepared those colorful Kids mode only, which is the theme also implementation of Disney certified, ' Frozen ,' ' The Little Mermaid ,' ' Finding Nemo ,' ' Cars ' Themes such as ' Toy Story ' and ' Remember Me ' can be used.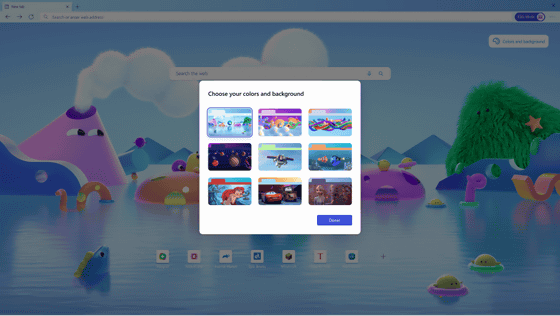 According to Microsoft, a concern when designing kids mode was that 'children would quit Edge, which was restricted in kids mode, and open another browser.' The specifications that colorful and various characters are drawn on the browser and the installation of Disney-approved browser themes are said to be a device to keep children using Edge, which is restricted in kids mode.

In addition to the kids mode, the April 2021 update will also implement 'password leakage warning function', 'browsing history search function improvement', 'multimedia search function improvement', etc. in Edge.