A hiker in distress is quickly discovered by 'a person whose hobby is identifying photos'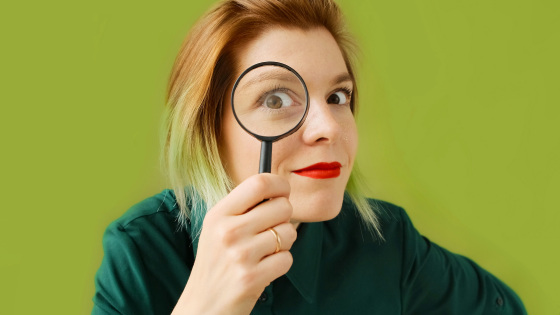 On April 12, 2021, a hiker was distressed in the mountains and sent a message to a friend asking for help with an image. A friend spread photos on social media through the authorities to help hikers who lost contact due to a dead smartphone battery, and a person whose hobby was identifying where the photos were taken identified their whereabouts in a few hours. It is reported that it has become a development.

Missing Hiker Found After Man Using Computer at Home Pinpoints His Location – NBC Los Angeles

https://www.nbclosangeles.com/news/california-news/missing-hiker-mt-waterman-photo-search/2572468/
California Hiker Rene Compean Rescued Due to Man's'Very Weird Hobby' | PEOPLE.com
https://people.com/human-interest/one-mans-very-weird-hobby-was-the-key-that-led-searchers-to-missing-calif-hiker/
Hiker Rene Compean was hiking
on Waterman Mountain
in the Angeles National Forest, California. Although Mr. Compean was accustomed to hiking
, the landscape of Waterman Mountain has changed due to the recent wildfire
, and Mr. Compean is completely lost. Then, Mr. Compean sent a message to his friend asking for help around 18:00 local time, and then the message was lost. The image that Mr. Compean sent to his friend at that time is as follows.


The friend who received the message immediately reported to the Los Angeles County Sheriff's Office. The security bureau dispatched a search and rescue team to search all night, but ended up finding Mr. Compean's car at a campsite in the Angeles National Forest.

Therefore, the security bureau posted an image of Mr. Compean on SNS and called for information, and a person named Benjamin Kuo who saw this contacted the security bureau.

Are You an Avid Hiker in the Mt. Waterman Area? #LASD SAR Teams need help locating a #missing hiker. He sent this picture to a friend. His car was found near Buckhorn Campground / Trailhead. Call us if you recognize the area pictured below 818-248-3464. https://t.co/Xi0VL6Mxfi pic.twitter.com/1lUMrgj4y9

— LA County Sheriffs (@LASDHQ) April 13, 2021


Mr. Kuo, who is also an avid hiker himself, said that his hobby is to identify where the photo was taken, and he thought that his hobby might be helpful to Mr. Compean. When the rescue team searched based on the coordinates analyzed and determined by Mr. Kuo, he found Mr. Compean at a point about 1.2 km away from the coordinates and succeeded in rescue.

* UPDATE --FOUND SAFE * #LASD has #Found the Missing Hiker Safe in the Angeles National Forest https://t.co/FFskaMy2rU pic.twitter.com/4FpVdpRAa0

— LA County Sheriffs (@LASDHQ) April 14, 2021


Mr. Compean's life was not different and he did not need to be hospitalized. In addition, Mr. Compean and Mr. Kuo have met, and Mr. Compean said, 'I am deeply grateful for your actions.'