I tried 'backfat garlic crushed lard bowl' which mass-produces addicted patients with the largest amount of '9 times' garlic and rich backfat in history at the legendary Sutadon restaurant


'Backfat Garlic Crash Sutadon ' has appeared on the menu of the legendary Sutadonya for a limited time from April 1, 2021. The new menu, which is made by adding the largest amount of crushed garlic in the history of the legendary Sutadonya and backfat & lard to the pork ribs cut into ultra-coarse ground, is legendary. It is said that Sutadonya is a dish that pushes the taiko stamp as 'fat addiction straight'. I was wondering what would happen if I ate such a new menu, so I actually went to the legendary Sutadonya and tried it.


[Limited time offer] Appeared on 4/1 (Thursday) ★ 'Backfat Garlic Crash Sutadon' | Legendary Sutadonya / Specialty Sutadon Shop [Official Site]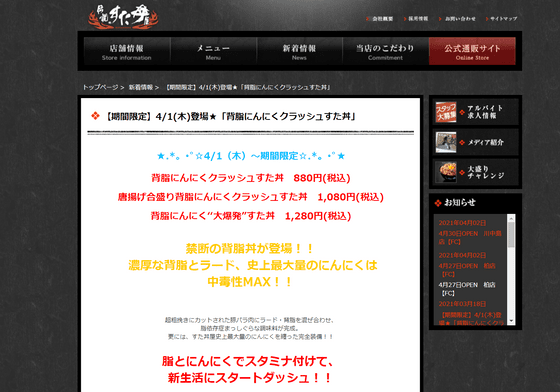 Arrived at the legendary Sutadonya.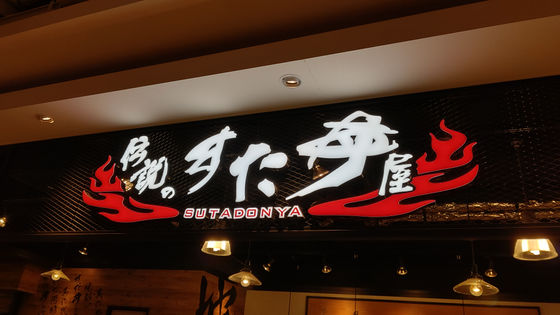 There is a signboard at the store that appeals to the new menu.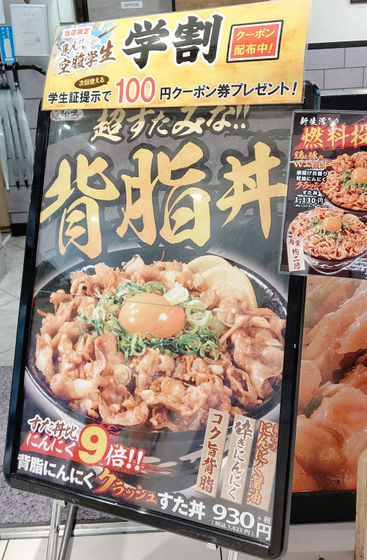 About 5 minutes after ordering, the 'backfat garlic crushed rice bowl' was delivered. As a set menu, raw egg and miso soup with wakame seaweed are included.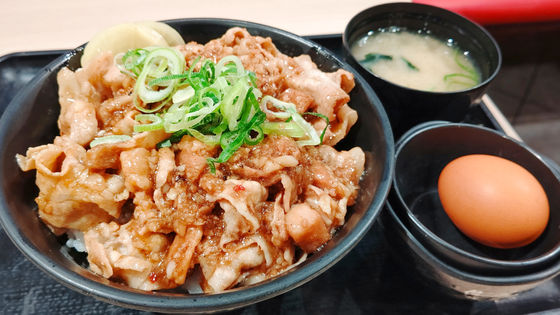 Comparing the size of the bowl with the transportation IC card, it looks like this.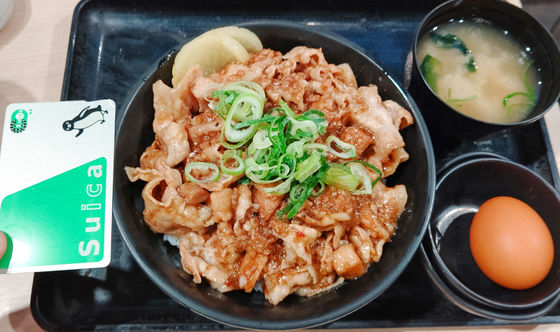 A large amount of crushed garlic peeks out between a large amount of backfat and shining meat with lard.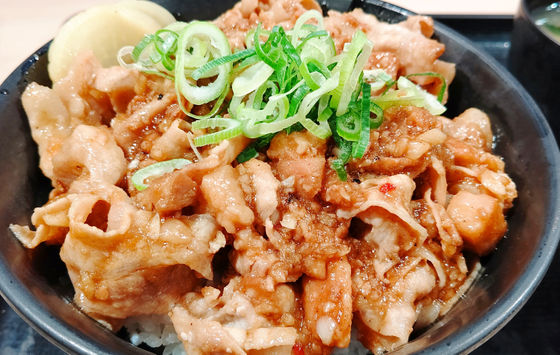 When I dented the meat to insert the raw egg, I saw seaweed spread between the meat and the rice.



Insert the raw egg at once ...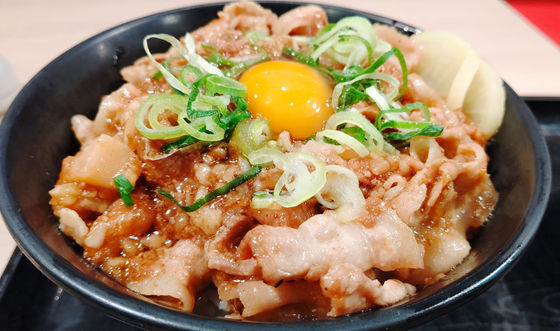 I will eat it. Then, the scent of garlic, which was so violent that I was almost suffocating, came out of my mouth and nose. The pork is entwined with backfat and has a rich and rich flavor, but the taste is surprisingly smooth, so it doesn't give a bad impression. Rather, the scent of crushed garlic and the deep seasoning of garlic soy sauce boost the appetite, making it a taste that makes you want to squeeze it into your stomach.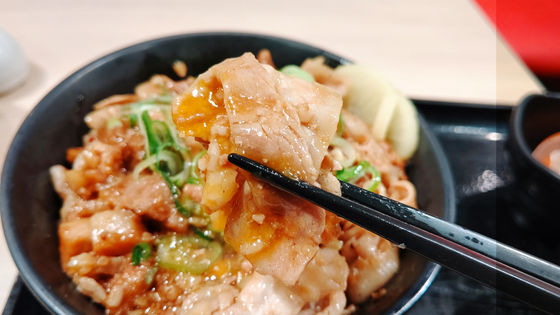 There are two types of pork: thinly sliced meat with plenty of backfat and crushed garlic, and diced meat that overflows with gravy every time you chew. You can enjoy the meat, fat, and garlic at the same time, so I felt that it was a bowl that would make you 'fat addicted'.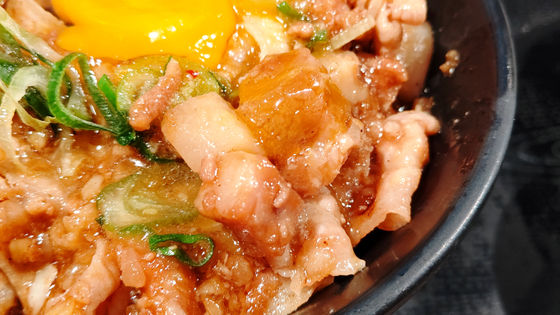 The backfat garlic crushed lard bowl can be ordered from April 1, 2021 at 'Legendary Sutadonya' and 'Specialty Sutadon Shop' nationwide, and the price is 880 yen including tax. However, it is not handled at some stores, and the price may fluctuate depending on the store. Also, from the same day, 'fried chicken garlic crushed bowl (1080 yen including tax)' with fried chicken and 'backfat garlic' big explosion 'suta bowl (tax included) that doubled the amount of meat. 1280 yen) "has also appeared.