Personal information of 500 million people leaked from LinkedIn, what are the methods and measures to check the impact on my account?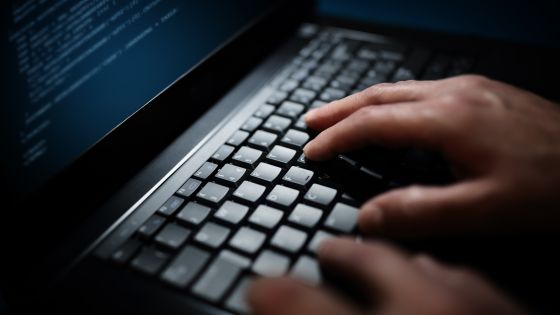 It is reported that the personal information of more than 500 million users was leaked
from Facebook, but the personal information of 500 million people was newly leaked from the business-specific SNS '
Linkedin
' and traded on the hacking forum. It turned out that it has been.
Scraped data of 500 million LinkedIn users being sold online, 2 million records leaked as proof | CyberNews
https://cybernews.com/news/stolen-data-of-500-million-linkedin-users-being-sold-online-2-million-leaked-as-proof-2/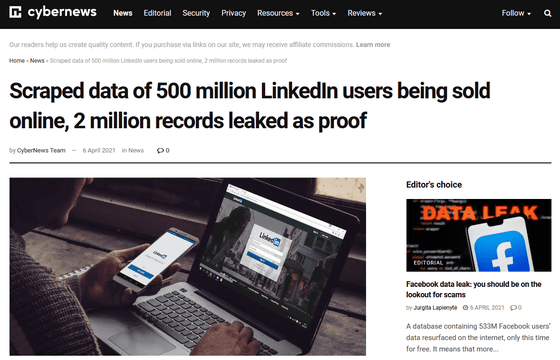 The leak of personal information from LinkedIn
was discovered
when security-related media CyberNews found a 'post offering to trade personal information of 500 million LinkedIn users' on a hacking forum. Also, in this post, personal information for 2 million people was sold for about $ 2 (about 220 yen) as proof that the personal information is genuine.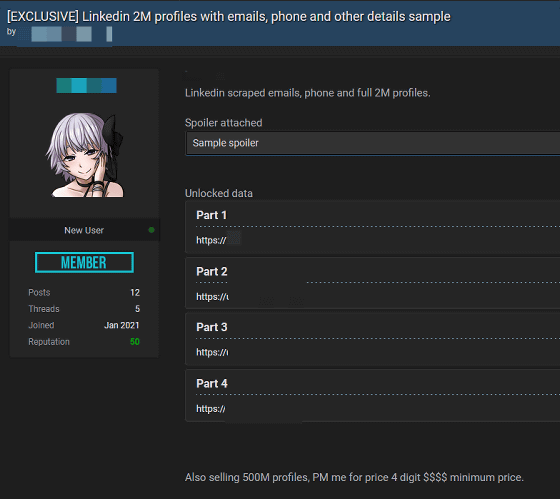 When CyberNews purchased the sample, the data being traded includes 'LinkedIn ID', 'Full name', 'Email address', 'Phone number', 'Gender', 'Link to LinkedIn profile', and 'To other registered SNS'. It turns out that it contains 'Links' and 'Professional titles and work-related information'.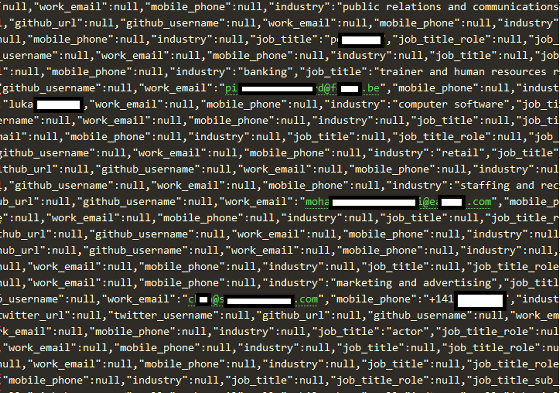 The personal information leaked this time does not include highly confidential information such as passwords and credit card information. However, CyberNews can carry out attacks such as 'targeted phishing attacks', 'spam sent to 500 million users', and 'reveal passwords by brute force attack' with only the information leaked this time. Pointed out. 'For a competent cybercriminal, an email address alone could be enough to cause damage,' he stressed the seriousness of the spill.

CyberNews recommends the following measures to protect users who may be affected by this spill from attackers.

・ Be careful of suspicious messages and contact from strangers.
・ Change the email address and password registered on LinkedIn.
-Create and manage strong passwords using a password manager.
-Enable multi-factor authentication for all online accounts in use.

In addition, CyberNews obtained a part of the leaked personal information this time, and made it possible to check whether or not personal information was leaked with the 'personal information leak checker' released by CyberNews. At the time of writing the article, it is possible to confirm the leakage status of personal information for 780,000 people out of the personal information for 500 million people leaked this time.

Personal Data Leak Checker: Your Email & Data --Breached? | CyberNews
https://cybernews.com/personal-data-leak-check/