Global semiconductor shortages are hitting automakers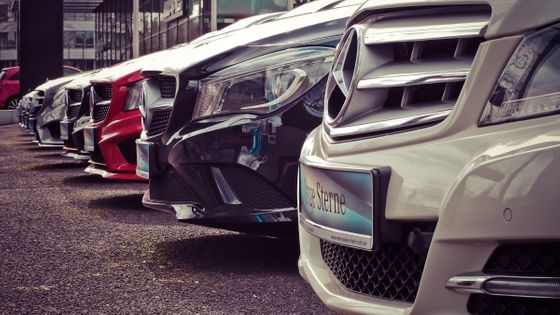 The pandemic of the new coronavirus infection (COVID-19) has had a serious impact on the global economy, but the economy is gradually recovering with the progress of vaccination. However, the shortage of semiconductors, which are indispensable in many industrial fields, is causing manufacturing bottlenecks, and it is said that automobile manufacturers are particularly affected.

EXPLAINER: Starving for more chips in a tech-hungry world

https://techxplore.com/news/2021-04-starving-chips-tech-hungry-world.html
According to tech media Tech Xplore, the global semiconductor shortage that will continue from 2020 is affecting various fields. For example, the COVID-19 pandemic introduced remote work and distance education to increase demand for laptops, but the lack of essential semiconductors made it difficult for people to buy laptops. .. There were also problems with the supply of devices with advanced chips such as the PlayStation 5 and iPhone 12 and high-performance home appliances.
Factors behind the semiconductor shortage include the
suspension of factory operations
due to a pandemic, disruption of the transportation network
due to a global shortage
of containers, and the conflict between China and the United States
. Ted Mortonson, an analyst at tech company
Baird technology
, hasn't seen such a serious semiconductor shortage in the last three decades and predicts that it won't recover easily.
Tech Xplore cites the automotive industry as an area that has been significantly affected by a series of semiconductor shortages. As the number of automobiles equipped with advanced electronic control equipment increases, the relationship between semiconductors and the automobile industry is increasing, and the ratio of semiconductors to the manufacturing cost of automobiles is increasing year by year. According to research firm
IHS Markit
, the cost of semiconductors in automobiles manufactured in 2000 was 18%, but by 2020 it will reach 40%.
What is the reason for the global shortage of semiconductors affecting the production of PlayStation 5 and automobiles? --GIGAZINE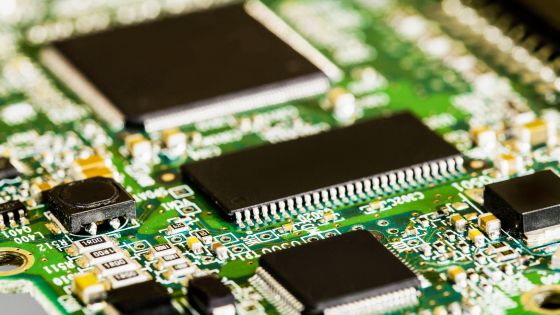 Semiconductors used in automobiles are cheaper than those installed in computers and game consoles, and are not directly competing with each other. However, manufacturers of low-priced semiconductors are realigning their factory lines, focusing on semiconductors installed in home appliances that are more profitable than automobiles.
Automakers with no semiconductors have taken steps such as coordinating employee shifts and temporarily closing factories. Among them,
Ford
,
General Motors (GM)
,
Fiat Chrysler (now Stellantis)
,
Volkswagen
,
Honda,
etc. were significantly affected, Tech Xplore said.
On the other hand,
Toyota
continued to produce relatively stable products, partly because the supply chain was reviewed after the 2011
Great East Japan Earthquake.
However, due to the factory fire of semiconductor giant Renesas Electronics
that occurred in March 2021, it is expected that production cuts in the April-June period of 2021 will be unavoidable.
Automakers suffering from a shortage of semiconductors are preferentially allocating the secured semiconductors to pickup trucks and SUVs, which are in high demand, in order to mitigate the impact. In addition, Ford, GM, Stellantis, etc. are said to manufacture only the car body without some semiconductors and later switch to a manufacturing method that incorporates chips. According to IHS Markit's estimation, the number of automobiles produced in North America from January to March 2021 decreased by 100,000 due to the shortage of semiconductors, and the inventory of vehicles is also decreasing rapidly.
It is expected that semiconductor manufacturers will catch up with the demand of the automobile industry at the earliest around July 2021. GM expects to lose up to $ 2 billion in pre-tax profit due to a loss in production and sales due to a shortage of semiconductors. It is estimated that the automotive industry as a whole could lose as much as $ 60 billion in sales in the first half of 2021 alone.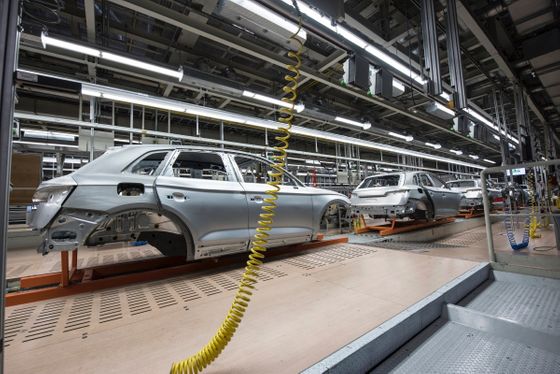 As the global semiconductor shortage continues, semiconductor manufacturers are also working to resolve the situation. Taiwanese semiconductor maker TSMC has announced that it will invest $ 100 billion over the next three years to increase its factory capacity. In a statement to Reuters, TSMC said, 'A huge trend over the years of 5G and high-performance computing is expected to stimulate strong demand for our semiconductor technology, and we are entering a period of higher growth.' The -19 pandemic accelerates digitization in every way. '

TSMC to invest $ 100 billion over 3 years to meet chip demand | Reuters
https://www.reuters.com/article/us-tsmc-investment-plan-idUSKBN2BO3ZJ

In addition, Intel will invest 20 billion dollars (about 2.2 trillion yen) in two manufacturing bases in Arizona, USA, and will focus on manufacturing chips of partner companies as well as semiconductors of its own products. I announced the policy.

Intel announced 'IDM 2.0' aiming to expand foundry services by investing more than 2 trillion yen, and pointed out that 'we are planning to manufacture Apple Silicon' --GIGAZINE



Although semiconductor manufacturers are aiming to increase their production capacity, semiconductor production will not increase rapidly. As a result, Tech Xplore states that semiconductor demand will continue to outpace supply for some time to come.