The Louvre Museum publishes all its works online for free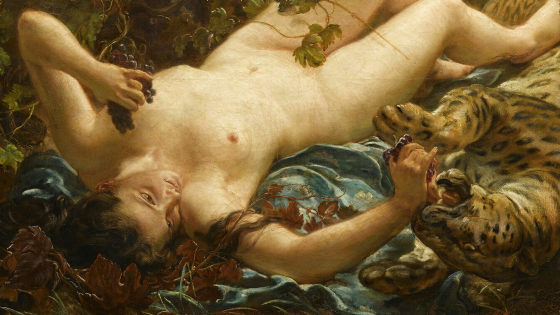 At the Louvre Museum, which is said to have the most visitors in the world, access to the website has increased sharply due to the blockade of the new coronavirus infection (COVID-19) in the city. In response, the Louvre Museum has announced that it will publish a total of 482,000 works online for free, including works published at the museum and works stored in preservation facilities in northern France. In the public database of 'Louvre site des collections ', you can not only see the works but also download them.

Louvre site des collections

https://collections.louvre.fr/en/

Collection 'PAINTINGS (painting),' 'DRAWINGS & ENGRAVINGS (drawing and
engraving
and)', 'SCULPTURES (sculpture),' 'FURNITURE (furniture),' 'TEXTILES (textile)', 'JEWELLY & FINERY (jewelry and ornaments),' 'WRITING & INSCRIPTIONS (book It is divided into 8 categories, 'Engraving' and 'OBJECTS', so first click 'Painting'.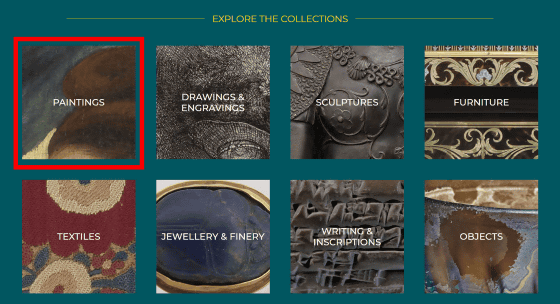 A total of 10,128 paintings are stored, and they are listed in the following format.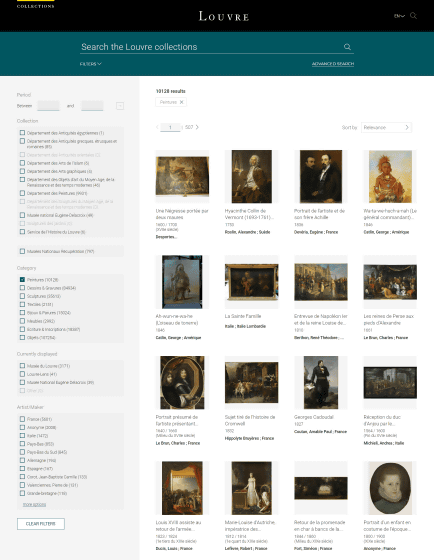 From the menu on the left, you can filter the time when the work was born, the type of work, the category, the current place of publication, the birth of the author, and so on.




The display can be sorted by related, alphabet, title, date, etc.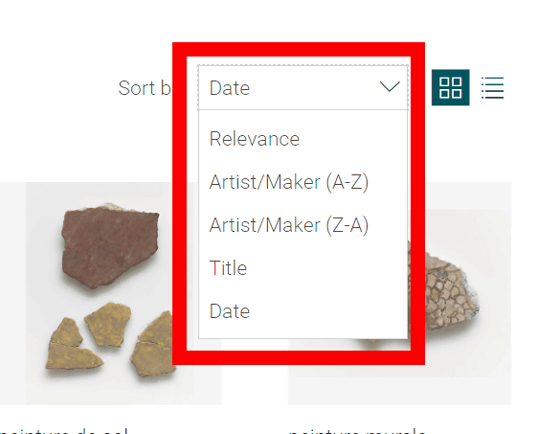 Click on the work you want to see from the list ...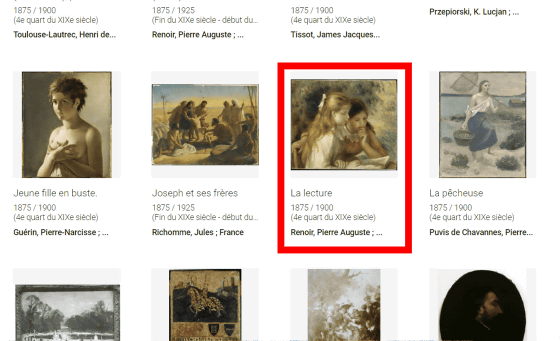 It will be displayed like this.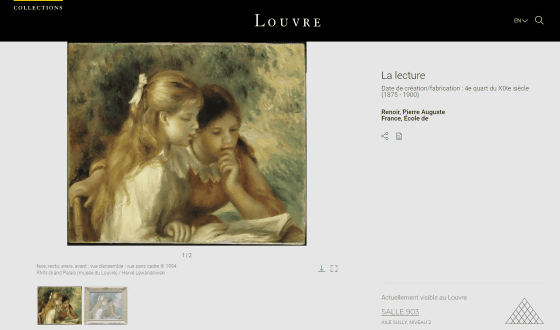 The image had only the painting cut out and the display for each frame.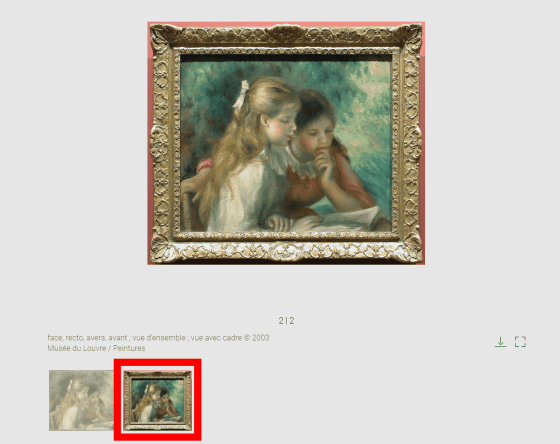 Click the download button at the bottom right of the image ...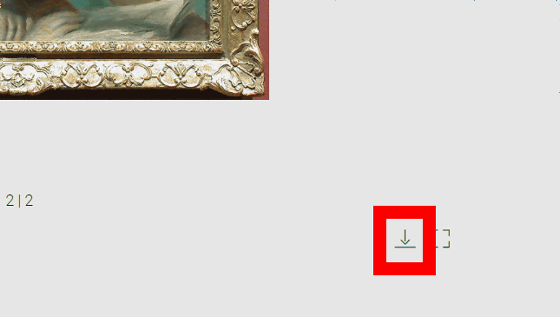 You can select only the selected image or all registered images, and you can download it by checking 'I accept the Terms and conditions' and clicking 'CONFIRM'. ..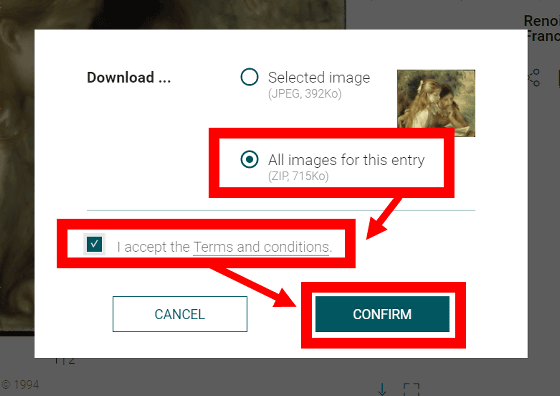 In addition to paintings, drawings and ...



Sculpture



furniture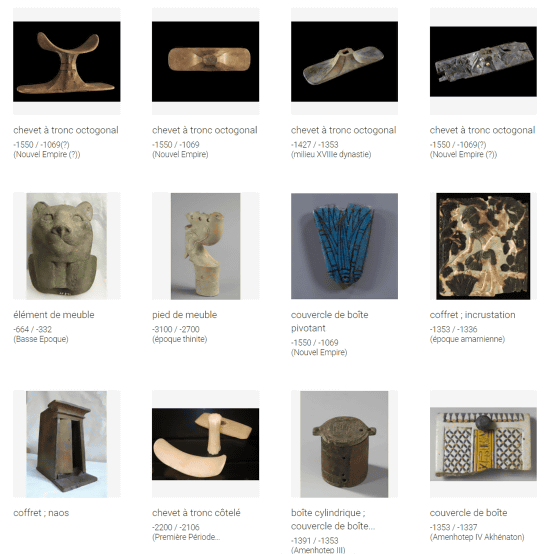 Textiles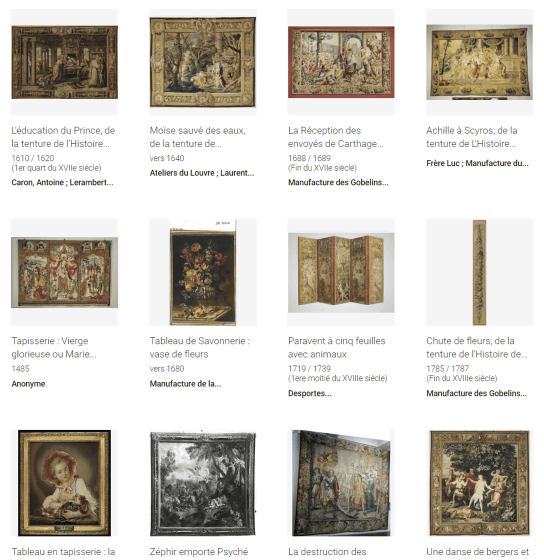 jewelry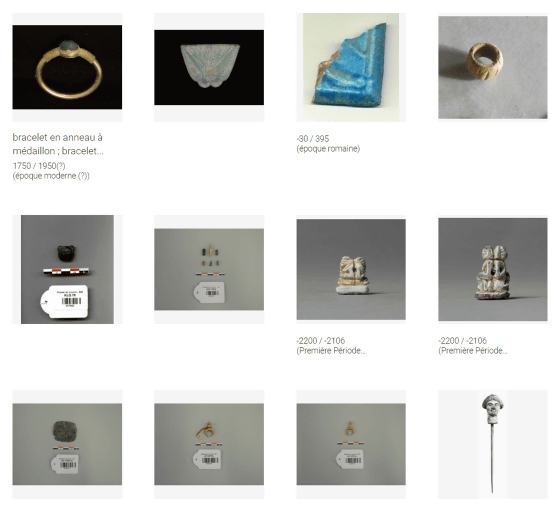 book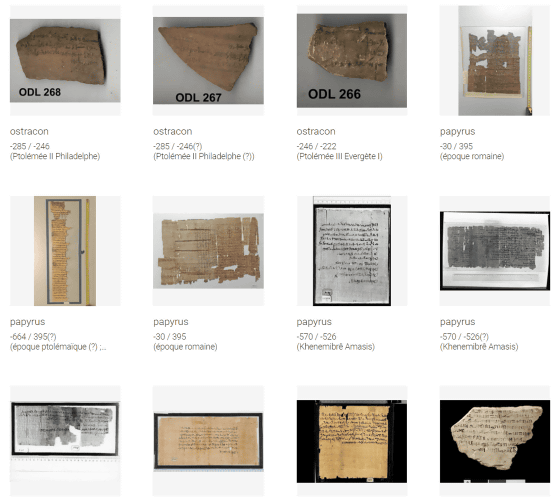 Since there are objects etc., you can pinpoint the work you want to see.