Samsung develops industry's first 512GB DDR5 memory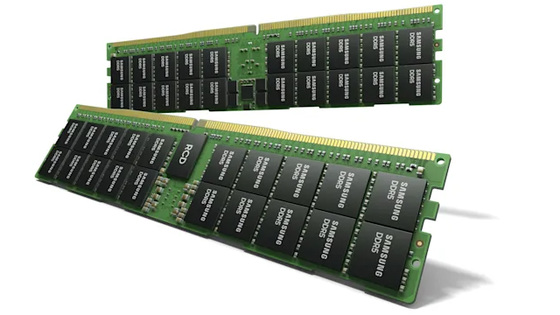 Samsung announced that it has developed the industry's first 512GB DDR5 memory. This DDR5 memory uses HKMG technology and an 8-layer
through silicon
via (TSV) structure, achieving a maximum data transfer rate of 7200 Mbps, which is more than double that of DDR4.
Samsung Develops Industry's First HKMG-Based DDR5 Memory; Ideal for Bandwidth-Intensive Advanced Computing Applications – Samsung Global Newsroom
https://news.samsung.com/global/samsung-develops-industrys-first-hkmg-based-ddr5-memory-ideal-for-bandwidth-intensive-advanced-computing-applications
Samsung Announces 512GB DDR5 Memory That Is Twice As Fast As DDR4 | HotHardware
https://hothardware.com/news/samsung-512gb-ddr5-memory-2x-faster-ddr4
The
final specifications of
DDR5 were announced in July 2020, and in October 2020, Korean semiconductor foundry SK hynix announced that it was ready to ship the world's first DDR5 DRAM.
Finally, the shipment of the world's first DDR5 memory is confirmed, and it is expected to be on the market by 2021 --GIGAZINE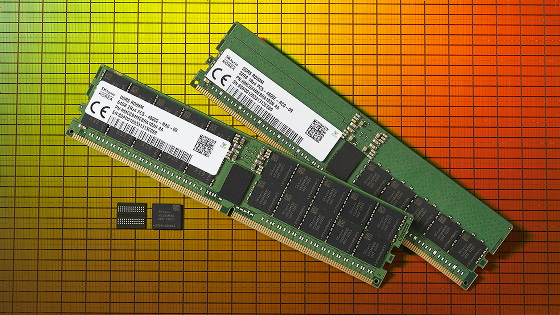 The DDR5 memory developed by Samsung this time has achieved the industry's first maximum capacity of 512GB. To achieve this maximum capacity, Samsung has adopted an 8-layer TSV structure that packages 8 layers of 16Gb DRAM chips.
If you increase the memory capacity while making the manufacturing process minute, you must reduce the DRAM structure itself. However, when the DRAM structure is reduced, the insulating layer becomes thinner, which causes a
leak current
and wasteful current consumption.
So Samsung adopted HKMG technology. HKMG is an abbreviation of 'High-K Metal Gate', which is a technology that can suppress leakage current and improve power efficiency by combining a gate insulating film based on
hafnium oxide and metal electrodes.
Samsung is not the first to put HKMG technology to practical use. The HKMG technology was originally
developed when Intel designed the 2nd generation Core 2 (Penryn)
with the 45nm process rule in 2007. Samsung also adopted this HKMG technology when developing
GDDR6 memory in 2018.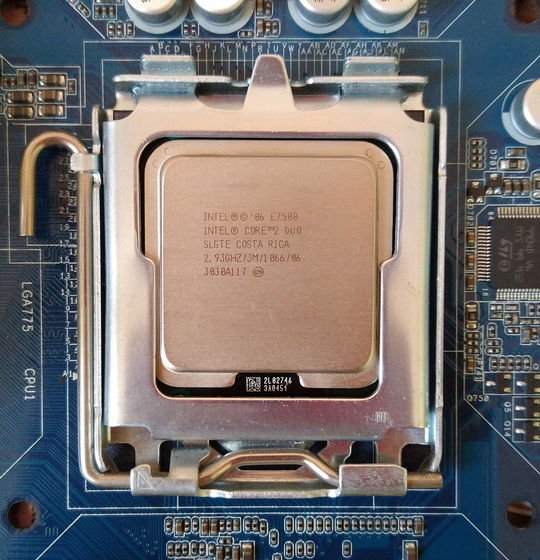 by JulianVilla26

The data transfer speed of the new DDR5 memory is up to 7200 Mbps, which is more than twice the performance of DDR4. Samsung claims that it can run high-bandwidth workloads in supercomputing, data analytics, machine learning, and more. Samsung also said that the new DDR5 memory is particularly suitable for energy-efficient data center applications, as the adoption of HKMG technology has reduced power consumption by approximately 13%.