The best bargain smartphone in 2021 selected by consumer organizations is 'OnePlus Nord N10 5G'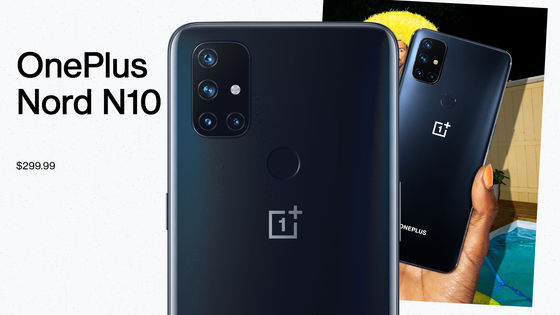 The 'Best Smartphone of the Year' announced annually by Consumer Reports, a non-profit and independent consumer organization working to make the market transparent, has been announced. As of March 2021, the best iPhone was the iPhone 12 Pro Max , and the most affordable smartphone was the OnePlus Nord N10 5G .

Best Smartphones of 2021 --Consumer Reports

https://www.consumerreports.org/smartphones/best-smartphones-of-the-year/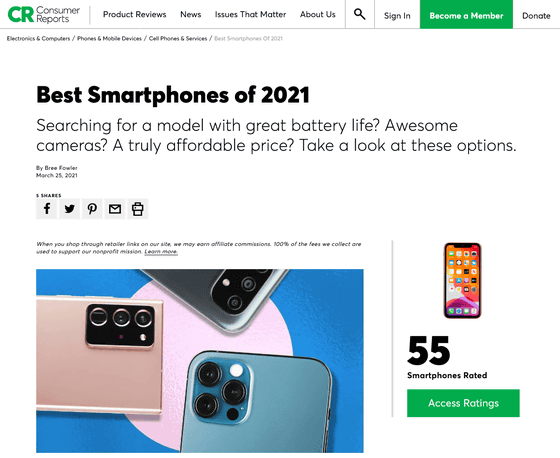 Consumer Reports evaluates dozens of smartphone models every year by testing battery performance and display brightness.

55 models were evaluated for 2021, of which only 10 were classified as 'not recommended' by Consumer Reports. The technological advances over the last decade have been remarkable, and even if it's not a flagship device, it's quite high performance, so 'you don't necessarily have to buy the highest-ranked model,' Consumer Reports commented.


Among them, 'iPhone 12 Pro Max
' was selected as 'Best iPhone'. The target iPhones are iPhone 11 series (11/11 Pro / 11 Pro Max), 12 series (12/12 mini / 12 Pro / 12 Pro Max), iPhone SE (2020 version), so it is the latest among them. It's no wonder that the best performing 12 Pro Max was chosen.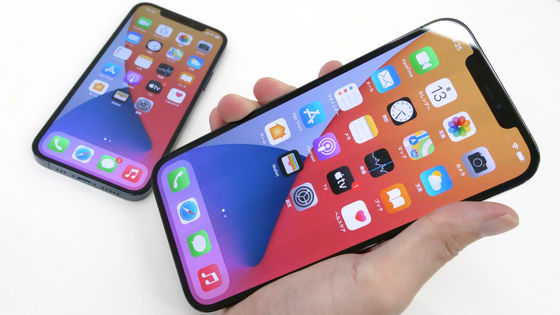 Compared to the series model
iPhone 12 Pro,
it costs 10,000 yen, but the battery life is several hours longer, the display is larger, and the camera is also good. On the other hand, it is also commented that the 12 Pro may be more satisfying for some people because the huge terminal is too heavy for some people.
'Samsung Galaxy Note20 Ultra 5G
' was selected as 'Best Android'. The points evaluated were the long battery life, camera, and display unique to large terminals. It seems that it was also popular because it came with a stylus and it was easy to use the huge screen effectively.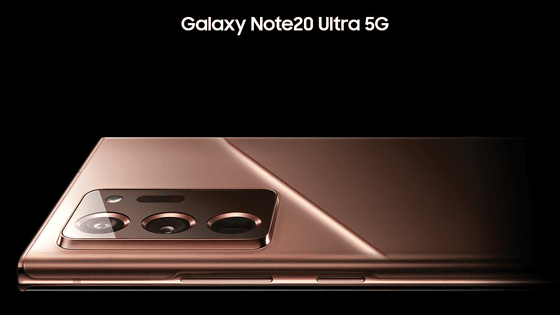 The 'OnePlus Nord N10 5G
' was selected as the 'Best Budget Phone', which is a bargain terminal. OnePlus is under the umbrella of Chinese smartphone maker OPPO. This 'Nord N10' is a middle range terminal, and the price is 299.99 dollars (about 33,000 yen), which is the cheapest category as a 5G compatible terminal. However, even though the price is low, it is highly evaluated for its battery life of over 40 hours. However, it may be necessary to note that it is within the range of 'bargain', such as the fact that it is rarely compatible with waterproofing in recent terminals and the camera is mediocre in the same middle range terminal.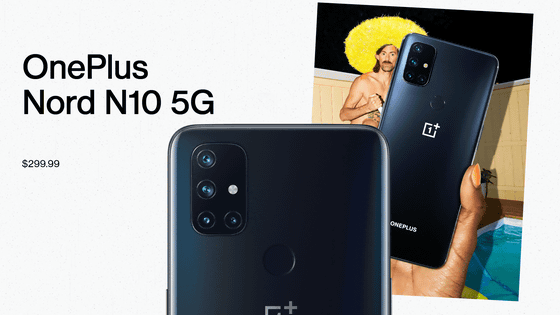 The 'Best Phone for All-Day Battery Life' with the longest battery life was the ' OnePlus Nord N100 .' While the 'Nord N10' was in the middle range, this 'Nord N100' is an entry-level device that can be purchased for $ 179.99 (about 20,000 yen). The battery life is 48.5 hours, which is equivalent to 2 days, which is outstanding. The quality and performance of the display seems to be quite good, but the camera has the lowest rating.