Permit to build the world's first 'tunnel for ships peninsula'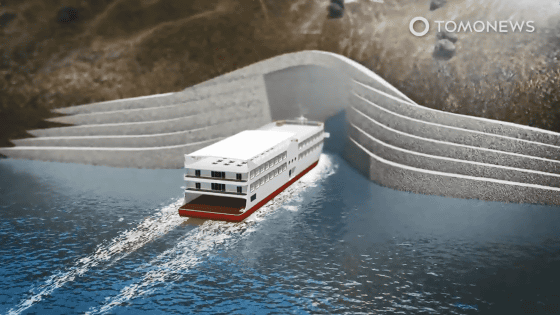 Tunnels are artificial passages that pass underground and in the mountains, and are generally constructed for the purpose of moving people, cars, and railroad vehicles. In Norway, plans have been underway for many years to build the 'world's first tunnel for ships' through the peninsula, and it was reported that the Norwegian Ministry of Transport and Communications has finally granted permission to build the tunnel.

World's first ship tunnel to be built under Norwegian mountains | CNN Travel

https://edition.cnn.com/travel/article/norway-ship-tunnel/index.html
Norway is famous for its intricate bays and coves, the
fjords,
which are eroded by glaciers, and its special terrain and landscape make it a popular tourist attraction. However, fjords are a nuisance for vessels passing through the bay, and it takes time and fuel to enter and exit the complex and intricate bays.
In addition, the Stud Peninsula
in western Norway, where storms and hurricanes occur for more than 100 days a year, can be forced to berth for days for safety in bad weather. For many years, the Norwegian Coastal Administration has planned to build the
Stad Ship Tunnel,
a tunnel for ships that runs through the Stad Peninsula. You can get an overview of the Stad Ship Tunnel by reading the following articles.
The world's first ship tunnel 'Stad Ship Tunnel' that can operate huge ships across the peninsula will be built in Norway --GIGAZINE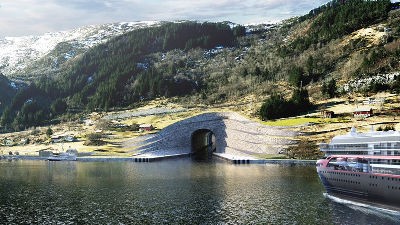 The Stad Ship Tunnel will be constructed at the base of the Stad Peninsula, which is shown in red in the figure below, and will pass through the narrowest part of the peninsula. By creating a tunnel here, you will not have to make a detour around the peninsula, and vessels will be able to pass safely even in bad weather.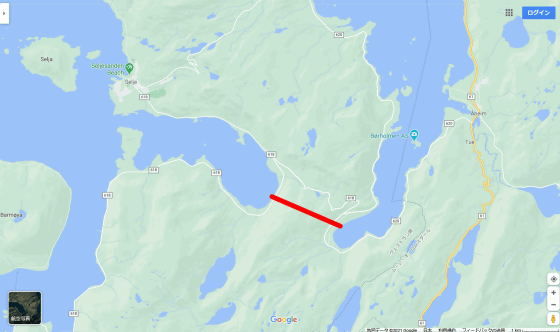 In the following movie, the rendering of the Stad Ship Tunnel is explained in CG.


Norway Gives Green Light to World's First Ship Tunnel --YouTube
The entrance to the Stad Ship Tunnel is visible ahead of the ship.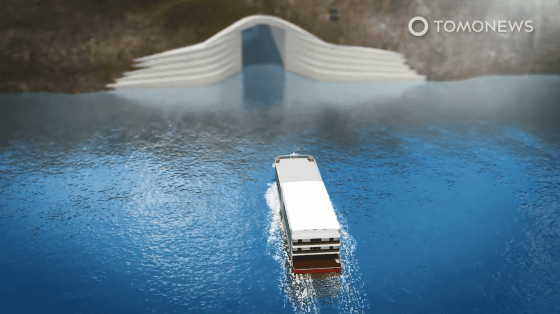 Normally, a structure that creates a waterway on land to allow ships to pass through is called a canal, but since there is a hill over 300 meters in the center of the Stud Peninsula, a tunnel will be created under it. It was said that. Since the inside of the tunnel is not affected by the weather and tides, ships can pass more smoothly.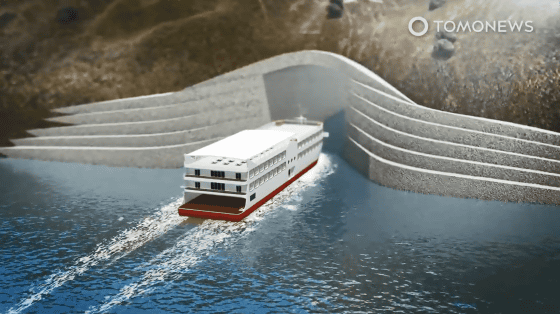 The length of the tunnel is about 1.7 kilometers, the width is about 36 meters, and the height is about 33 meters, and it seems that ships with a gross tonnage of up to 16,000 tons can pass through. The amount of rock removed during the construction is expected to reach 3 million cubic meters, and the construction cost is expected to be around 2.8 billion Norwegian krone (about 36 billion yen).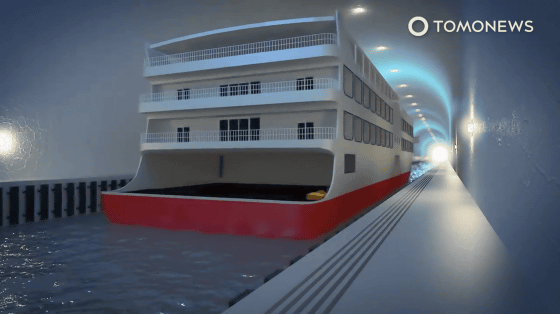 The Norwegian Coastal Administration has been working on this plan for several years, and the Ministry of Transport and Communications has finally given permission to build it. If construction goes smoothly, the Stad Ship Tunnel will be completed in 2025 or 2026.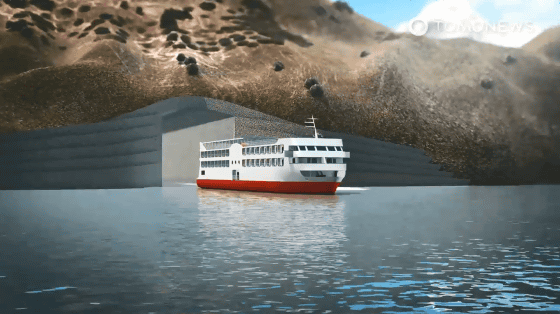 'This is a project that has been planned for decades and we are very pleased to be able to start construction within a year,' said Terje Andreassen, temporary manager of the project at the Norwegian Coastal Administration. I will. ' Andreassen hopes that the completion of the tunnel will lead to the operation of high-speed ferry services, which will lead to more active local industry and commercial activities.