Government agencies solicit opinions on the impact of default choices for search services and web browsers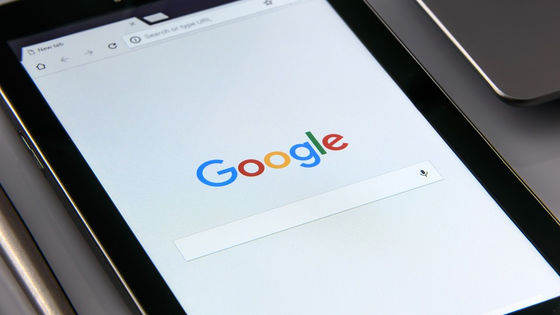 Australian Competition & Consumer Commission on whether it would be better to have a selection screen when using a web browser or search engine on a smartphone or tablet, or if there is a way other than the selection screen to improve consumers' choices The Commission (ACCC) is soliciting feedback from consumers and industry players.

The opinions gathered will be included in the ACCC's '
Survey on Digital Platforms.'
Feedback sought on choice and competition in internet search and web browsers | ACCC
https://www.accc.gov.au/media-release/feedback-sought-on-choice-and-competition-in-internet-search-and-web-browsers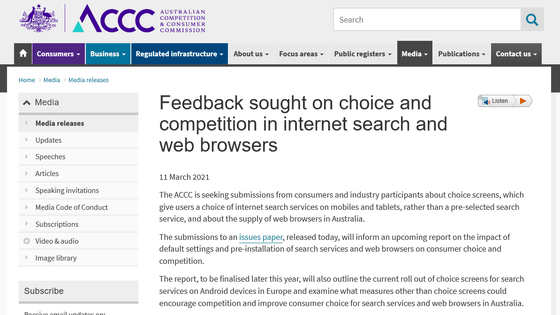 PCs, smartphones and tablets are usually pre-installed with an OS including a specific web browser depending on the manufacturer. And web browsers are often initially configured to use a particular search engine.

For example, almost all Android devices have Google Chrome installed as a web browser. And in Google Chrome and Safari, the search service used by default is Google. As a result, Google Search is used as the default search engine for over 95% of mobile devices.

Safari is the most common mobile device browser in Australia with a 51% share. Next is Chrome with 39%, Samsung Internet with 7%, and Mozilla Firefox with less than 1%. For desktop devices, Chrome is at the top with 62%, followed by Safari with 18%, Microsoft Edge with 9%, and Mozilla Firefox with 6%.

Google pays a license fee of several hundred billion yen to one trillion yen to secure the position of 'Safari's default search engine'.


Google is paying an estimated over 1 trillion yen to become Safari's default search engine-GIGAZINE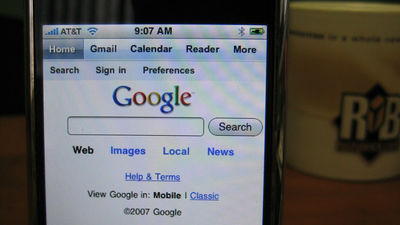 by
Barry Schwartz
Already in Europe, Google has been fined 570 billion yen for behaving in violation of antitrust laws using its position. Since then, Android users in Europe have been given a new screen with options to download search services and browsers.
Google's CEO suggests that Android will not be free, with a fine of 570 billion yen for violating EU antitrust law-GIGAZINE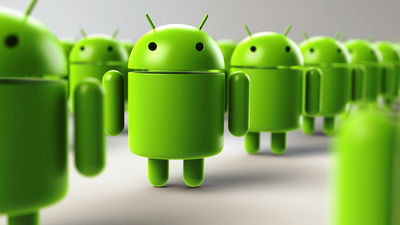 by Rob Bulmahn

The ACCC is soliciting feedback for information on the effectiveness of this selection screen display and whether it fits the purpose of its implementation in Australia.

ACCC Chairman Rod Sims said, 'In general, we know that if you set a default option, consumers and businesses are much more likely to stick to that option. It has the effect of reducing competition and consumer choice. '

The final report will be published in September 2021 after gathering opinions.