Oracle criticizes the 'FLoC' that Google is about to introduce, 'I'm trying to consolidate the advantage by using enhanced privacy as an excuse.'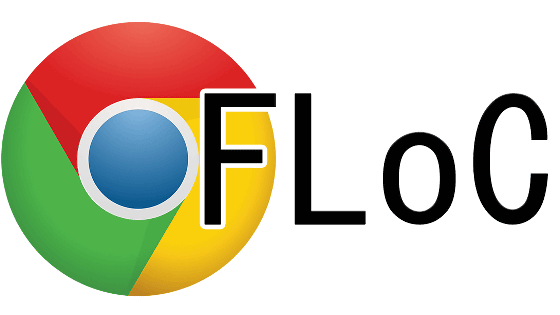 From the viewpoint of privacy,
the use of third-party cookies
has been restricted in recent years, and Google is also trying to build a 'new advertising mechanism that replaces
cookies'.
However, Oracle criticized Google's experimental API called
'FLoC' in its blog.
Google claims that it is trying to use the excuse of improving privacy to eliminate competitors and strengthen its advantage.
Google's Privacy Sandbox—We're all FLoCed
https://www.oracle.com/news/announcement/blog/google-privacy-sandbox-030721.html
◆ What is 'FLoC' that Google is about to introduce?
◆ Targeting advertising itself will continue
◆ Google can continue to track users by including themselves in the 'first party'
◆ Google's past and future strategies
◆ What is 'FLoC' that Google is about to introduce?
Google, one of the world's largest advertising companies, uses third-party cookies to track user behavior on the Internet, and based on the information such as interests obtained, ads that are likely to have a high
click rate
Deliver and earn money.
While such a technique, called targeted advertising
, is effective, it has been increasingly regulated in recent years as it has widespread behavioral tracking and infringes on user privacy.
Following a series of browsers such as Safari and Firefox blocking third-party cookies, Google finally
announced in
2020 that it would 'remove third-party cookies within two years.' On top of this, Google stated that it would build a new 'advertising mechanism that replaces cookies' and continues to discuss the new mechanism in the proposal of the
privacy sandbox.
What kind of 'cookie-free advertising system' is Google trying to create? | GIGAZINE.BIZ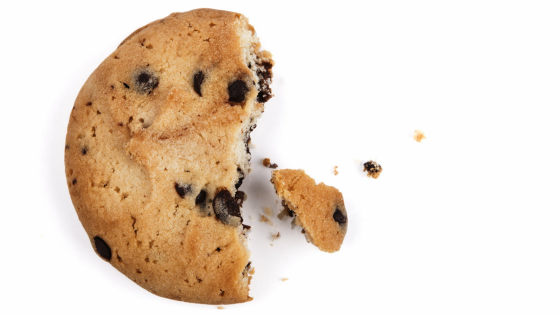 Among the mechanisms proposed by Google, the API
called 'FLoC' is
being tested
on the assumption that it will be introduced at the time of article creation. FLoC the Federated Learning of Cohorts (
associative learning
is an abbreviation of a cohort of), Simply put, those referred to as 'classified to a population of thousands of units a user, do the targeting ads based on the interests and concerns of each category.' .. Google says that this method does not track individual users and does not lead to privacy infringement.
◆ Targeting advertising itself will continue
In his blog, Oracle CEO Ken Gluck said that FLoC is still a targeting advertising mechanism that classifies users and displays ads, so the problem of targeted advertising will continue to exist. First point out that. FLoC is a concept like 'audience' on Facebook, but such targeting ads 'show high interest rate, short-term payday loan ads to people in financial distress' and 'show real estate ads to specific races' It makes it possible to say 'no' and realizes discriminatory acts. In fact,
this kind of discrimination was rampant in
Facebook ads.
◆ Google can continue to track users by including themselves in the 'first party'


Google has stated that it will block third parties, but this does not apply to the collection and use of first party information. Mr. Gluck also pointed out that there is a pitfall in the definition of 'third party' and 'first party'.

For example, when someone calls his father, the perception of the 'parties' is 'self' and 'father', not Verizon, which provides communication services. If you replace this with the Internet, the parties should be 'users' who browse the website and 'websites' that you visit, but Google includes 'Google' there.

FLoC is an API based on the browser Google Chrome. Anyone who creates a Google account or uses Chrome or Android will opt-in to agree to the terms of use 'accept Google as a first party' when using it, which will make Google as a first party. It will be possible to track users, collect information such as behavior, interests, and interests and use it for advertising.

At the time of writing, Chrome has a 65% share of the global browser, and Android has a market share of over 70% in mobile operating systems. Google, which controls both the 'browser' and the 'OS,' can collect information for advertisements without using cookies by using such a mechanism. On the other hand, Google's monopoly will be strengthened as advertising companies treated as third parties will be eliminated.

◆ Google's past and future strategies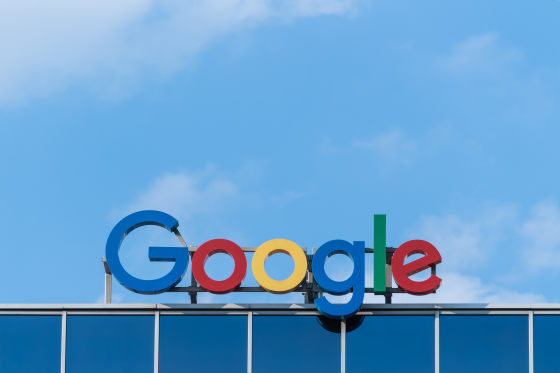 In 2007, Google acquired Double Click , an infrastructure company for Internet advertising distribution, eradicating competitors for third-party data collection and gaining a dominant position in Internet advertising. At the time of Google is 'Google is, the information that DoubleClick has been collected, it is not possible to match the Google search data. The Company, there is no right to use the information the customer is owned by such a purpose' and says I did . However, as of 2016, Google is linking previously anonymous browsing data with personally identifiable data.

And after establishing a dominant position in browsers, advertisements, operating systems, etc., Google is trying to expel other parties from the sandbox (security mechanism) using privacy as an excuse, Mr. Gluck said. Google is trying to get consumers to believe that they respect the privacy of their users, but for the reasons mentioned above, the new sandbox includes Google Search, Chrome, Android, YouTube, etc. Gluck said.

Google states that 'third-party cookies are blocked by other browsers,' and in fact Safari and Firefox are blocking them, but they are 'not monopolizing the market.' The position is different. For this reason, while the third-party cookie block of Safari and Firefox that has already been implemented is aimed at 'improving privacy', in the case of Chrome it will be 'excluding competitors'.

Gluck argued that if Google really wanted to 'improve user privacy,' it should apply the rule of 'eliminating third-party tracking' to itself.