I ate 'Shiro Noir Fromage Berry' at Komeda Coffee, where you can enjoy the sweet and sour taste of cream cheese and blueberry sauce.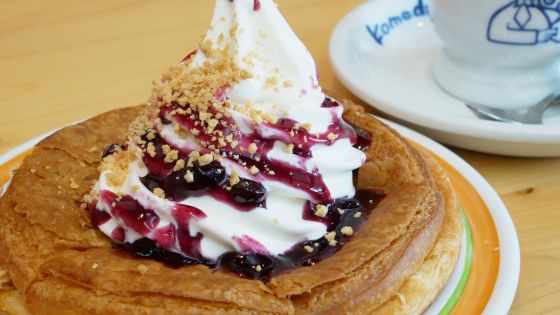 In addition to other Danish pastries, ' Shiro Noir Fromage Berry ' with plenty of soft serve ice cream with blueberry sauce has been available at Komeda Coffee since March 3, 2021. It is a dish that you can enjoy the combination of rich cream cheese and sweet and sour blueberries, so I actually tried it and checked the taste.

'Shiro Noir Fromage Berry', whose blueberry sauce enhances the richness of cheese, will be on sale nationwide from March 3 (Wednesday) for a limited time! | Komeda Coffee Shop
(PDF file)
https://ssl4.eir-parts.net/doc/3543/tdnet/1938144/00.pdf
Arrived at Komeda Coffee to eat 'Shiro Noir Fromage Berry'.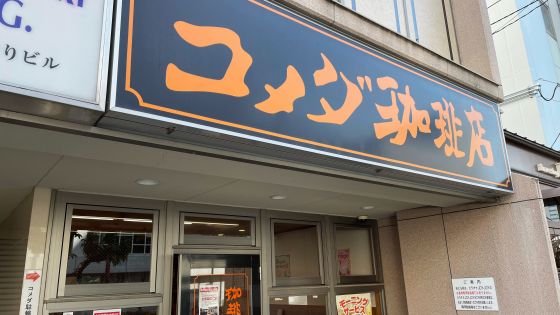 At the guided seat, there was a POP that appealed to 'Shiro Noir Fromage Berry'.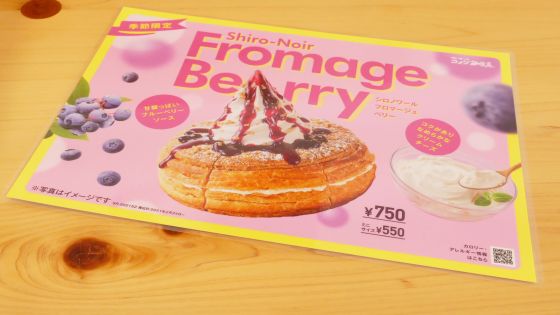 'Shiro Noir Fromage Berry' looks like this. 'Shiro Noir Fromage Berry' is available in two sizes, normal size and mini size, but this time I ordered the normal size. It was provided in 6 equal parts in advance.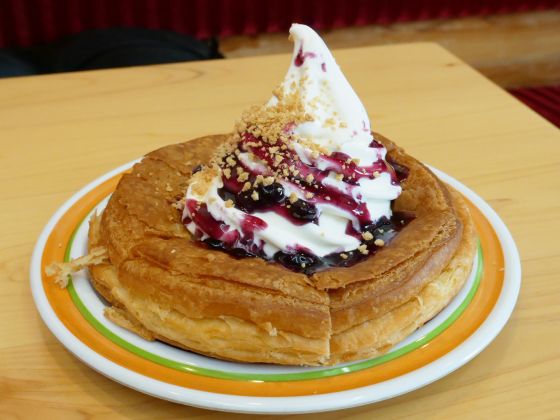 When comparing the size of
'Shiro Noir Fromage Berry' and the iPhone 12 Pro
with a long side of 146.7 mm side by side, it looks like this.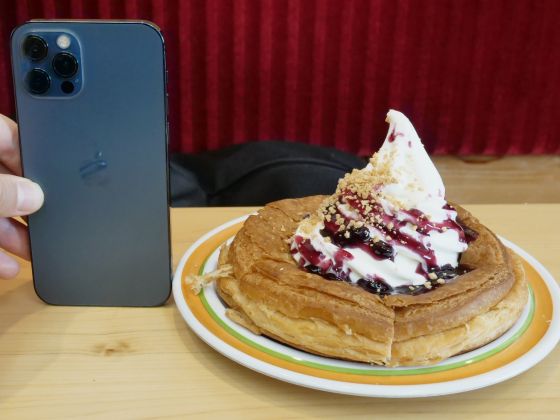 The soft serve ice cream is topped with blueberry sauce and 'crispy crunch'.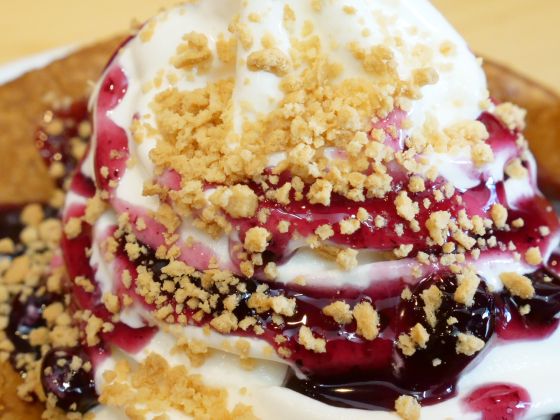 Danish is divided into upper and lower tiers, with cream cheese sandwiched between them.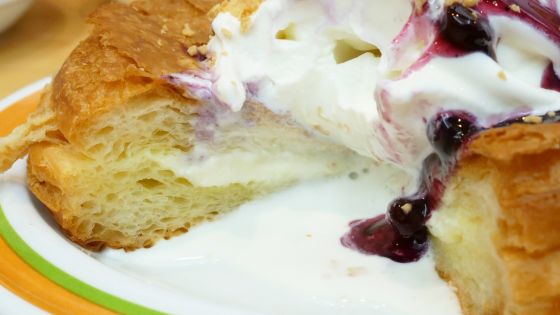 First of all, I will eat only soft serve ice cream. The sweet and sour flavor of blueberries spreads throughout your mouth, and you can enjoy a refreshing taste. The crunchy crunch had a light presence and felt like a smooth soft serve ice cream.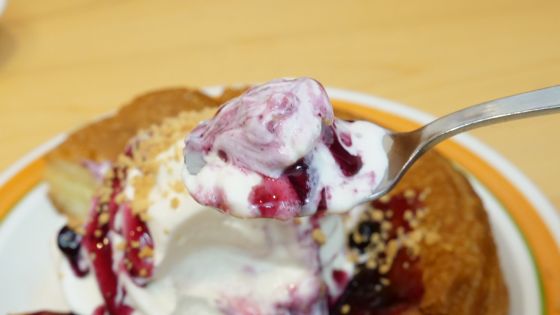 Danish pastry is crispy on the outside and fluffy on the inside, with a sweet flavor that gives the flavor of butter. The cream cheese sandwiched inside has a stronger sweetness than sourness, giving an overall very sweet impression.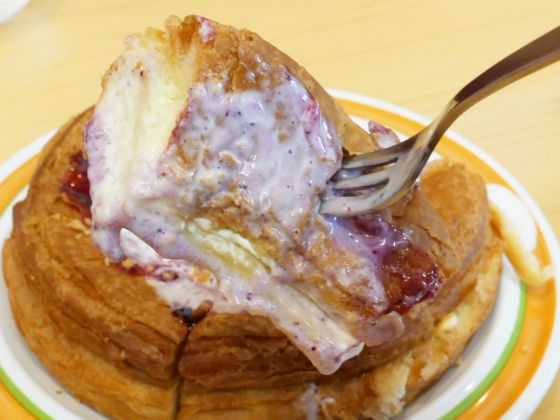 After waiting for a while, the soft serve ice cream melts like this and soaks into the Danish pastry.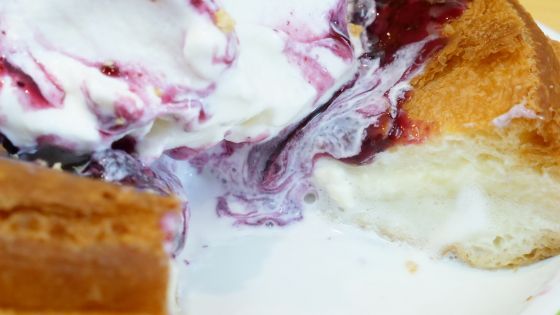 Warm Danish pastry and soft serve ice cream go great together. It is a combination of Danish cream cheese, soft serve ice cream and sweet ingredients, but thanks to the sweet and sour taste of the blueberry sauce, you can eat it crisply. However, if you eat one plate by yourself, you will get tired of the sweetness, so it is recommended to eat it with a drink such as coffee.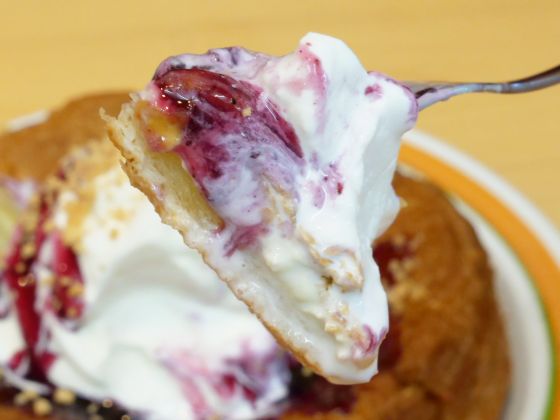 The price of 'Shiro Noir Fromage Berry' varies depending on the store, and the regular size is 750 to 770 yen including tax, and the mini size is 550 to 570 yen including tax. You can eat at Komeda coffee shops nationwide for a limited time from March 3, 2021 to the end of April 2021.