Microsoft announces mixed reality platform 'Microsoft Mesh', demo video of Pokemon GO that can be played on HoloLens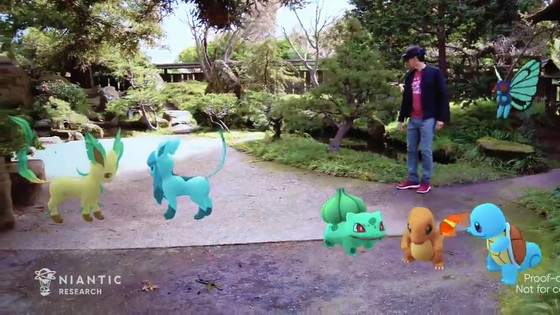 Mirosoft announced the mixed reality (MR) platform ' Microsoft Mesh
' at Microsoft's annual developer conference 'Microsoft Ignite
', which will be held from March 3rd to 4th, 2021. Also, in collaboration with Niantic, which develops Pokemon GO, a demo video of Pokemon GO for Microsoft Mesh, where you can experience 'Pokemon walking around in the real world through HoloLens' was released.
Introducing Microsoft Mesh | Here can be anywhere.
https://www.microsoft.com/en-us/mesh
"You can actually feel like you're in the same place": Microsoft Mesh powers shared experiences in mixed reality | Innovation Stories
https://news.microsoft.com/innovation-stories/microsoft-mesh/
Exploring the future of software and hardware with Microsoft – Niantic
https://nianticlabs.com/blog/microsoft-ignite-2021
The announcement of Microsoft Mesh by Alex Kipman, the creator of Microsoft's MR headset 'HoloLens', can be seen in the following movie.
Microsoft's Alex Kipman unveils Microsoft Mesh --YouTube
Microsoft Mesh is an MR platform that uses Microsoft Azure. By sharing the platform, you can easily hold meetings with people far away ...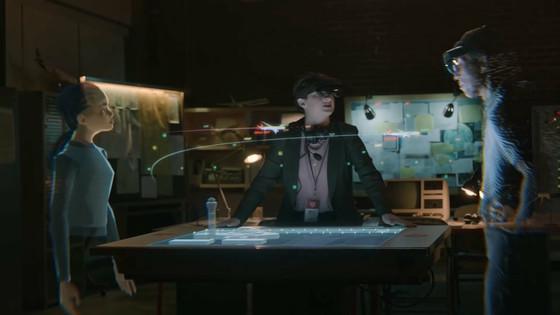 It is possible to share virtual reality (VR) space.



'It's magical that two people can see the same hologram,' Kipman said.



Microsoft Mesh will also implement avatar creation in the coming months. By applying Microsoft Azure, spatial rendering and real-time remote sessions are possible.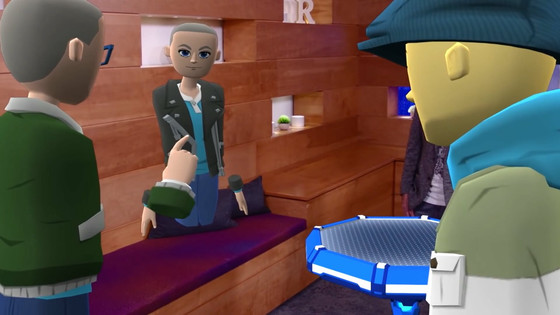 Microsoft Mesh will be compatible with various MR / VR headsets such as HoloLens, and will work on various devices such as smartphones, PCs and tablets.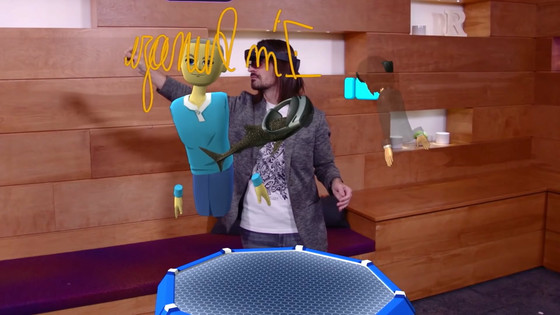 Third-party apps for Microsoft Mesh have also been developed. For example, OceanX, a non-profit organization that supports marine education and publicity, announced a collaboration with Microsoft Mesh and announced the Mirosoft Mesh compatible app 'Holographic Labo'.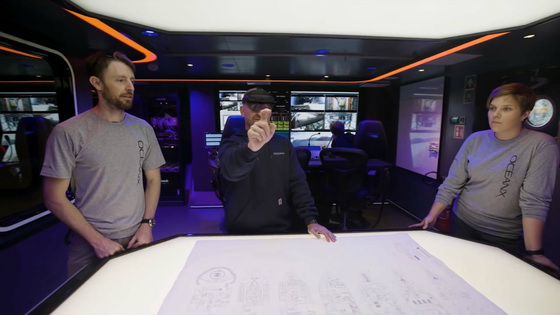 Holographic Labo can call and browse marine life models and data in laboratories and offices around the world from the ship, and can talk in real time while sharing the VR space with other researchers.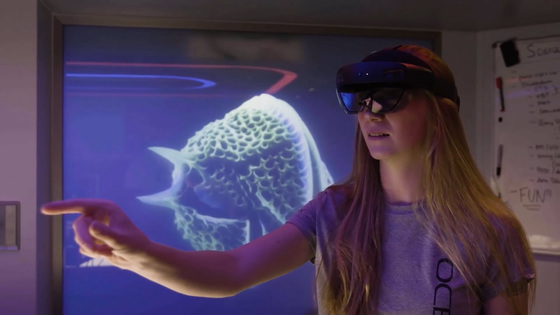 In addition, Niantic, the developer of Pokemon GO, announced a collaboration with Microsoft with the aim of bringing new technology to the boundary between digital and the real world and providing an experience that connects people in a different way. Niantic has released 'Microsoft Mesh version of Pokemon GO' as a proof-of-concept demo, emphasizing that it is 'not for consumers'.

In the movie below, you can see Pokemon walking around on the side of the
HoloLens 2 wearer.
We're thrilled to collaborate with @microsoft & @hololens on new experiences that will weave together the digital and physical world. Check out this proof-of-concept demo, built on our planet-scale platform, and the amazing possibilities that could await . https://t.co/ig0bQUIQ8b pic.twitter.com/gGk5djVayC

— Niantic, Inc. (@NianticLabs) March 2, 2021


Pokemon hangs around the side of a man wearing HoloLens 2.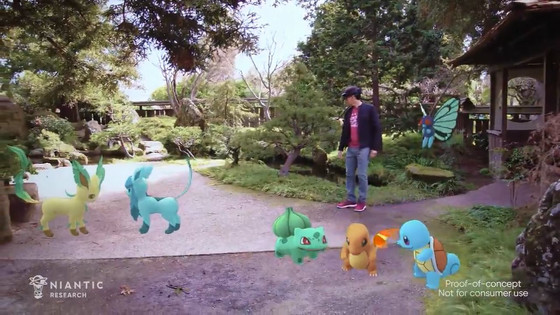 When the man raises his left hand, the inventory is displayed in real space ...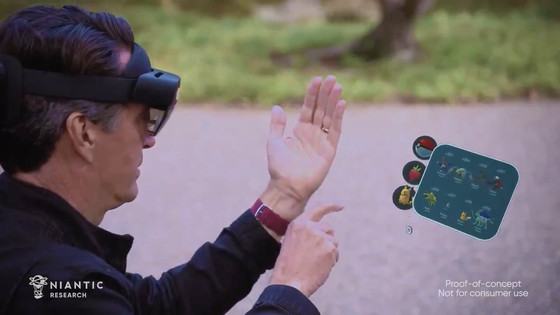 A monster ball was thrown.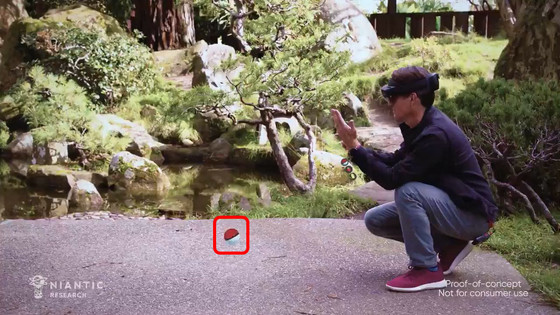 Pikachu appeared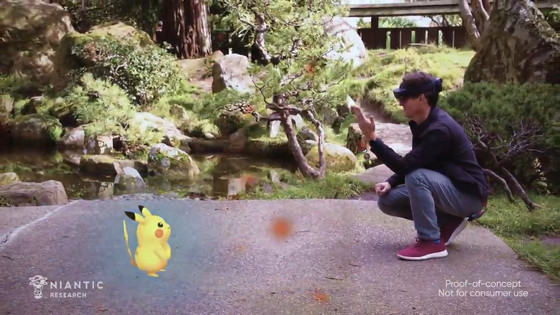 It seems that you can also give nuts to Pokemon.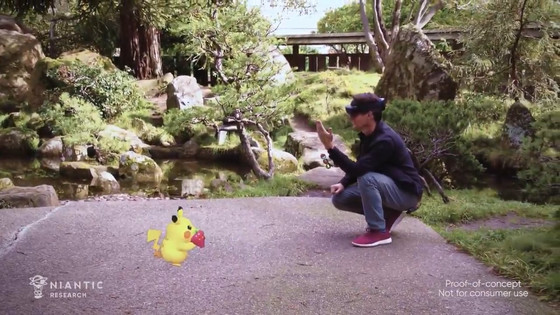 In addition to having Pokemon at your feet, it seems that you can properly recognize Pokemon that other players are taking. Regarding this Microsoft Mesh version of Pokemon GO, Niantic CEO John Hanke said, 'I think we can understand the possibilities of new AR and future evolution in both software and hardware.'