The U.S. Air Force points out that the F-35 stealth fighter, which the Self-Defense Forces have also introduced, is being recognized as a 'failure'.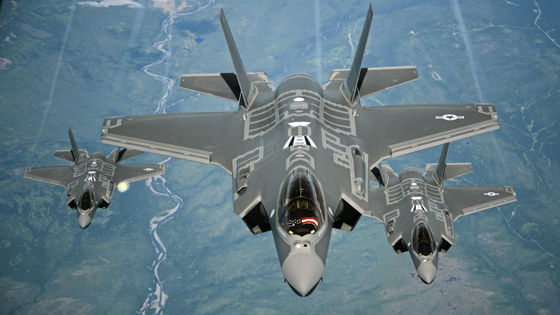 The fighter 'F-35
', which was developed mainly by the American aircraft maker Lockheed Martin, was created by the Self-Defense Forces as 'a fighter that is
expected to make a great contribution to the stability of the region'.
At the time it is a state-of-the-art stealth fighter. It is reported that the top of the US Air Force made a statement to such F-35 that he admitted that it was a 'failure'.
The US Air Force Quietly Admits the F-35 Is a Failure --ExtremeTech
https://www.extremetech.com/extreme/320295-the-us-air-force-quietly-admits-the-f-35-is-a-failure
F-35 Does Not Work, But It Will Cost $ 1.7 Trillion
https://www.esquire.com/news-politics/politics/a35631305/f-35-doesnt-work-1-7-trillion-dollars/
Brown Launching Major TacAir Study with CAPE, Considering '5th-Gen Minus' --Air Force Magazine
https://www.airforcemag.com/brown-launching-major-tacair-study-with-cape-considering-5th-gen-minus/
On February 17, 2021, US Air Force Chief of Staff Charles Brown said in front of reporters, 'The Air Force will conduct a study in the coming months to review short-term and long-term air power distribution. I will. ' Not only expensive
5th generation fighter
like F-35 and
F-22
, but also relatively low cost fighter which is positioned as '5th generation minus' or '4.5th generation' is required. I showed the view.
At the same time, Mr. Brown said, 'I would like to keep the frequency of use of the aircraft modest. Instead of commuting by Ferrari every day, I drive our finest aircraft in Ferrari only on Sundays, as well as low-end. We will reduce the consumption of our strength by not using it in battle. '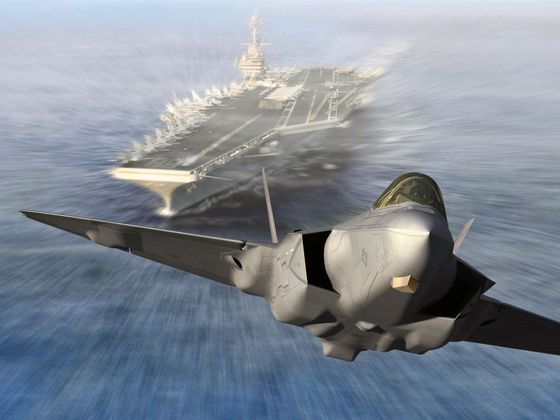 According to foreign media Esquire, Mr. Brown's remarks, which likened a state-of-the-art fighter to a luxury car, are perceived by the press as 'implicitly admitting the failure of the F-35.' That is. ExtremeTech, an IT news blog, also said, 'Ferrari wouldn't take this statement as a compliment. Mr Brown's comment wasn't flashy, but it oozes out a major change in the Air Force's attitude towards the F-35. I have. '

According to ExtremeTech, the F-35 is a fighter called a multirole fighter (multirole fighter), which was developed with the goal of playing various roles such as anti-aircraft and ground attack. It was also said that the procurement cost would be relatively low and it would be an affordable fighter.

However, the completed F-35 has a mission performance rate of 69% , which is 'the percentage of aircraft that can perform at least one assigned mission', which is far below the 80% target set by the US Air Force. was. In addition to being pointed out that the F-35 has 'a total of 11 types of problems ,' it has also been reported that there are 'problems that the bullets do not fly straight.'

The stealth fighter F-35, which is also introduced by the Japan Air Self-Defense Force, is reported to have 'a problem that bullets do not fly straight' --GIGAZINE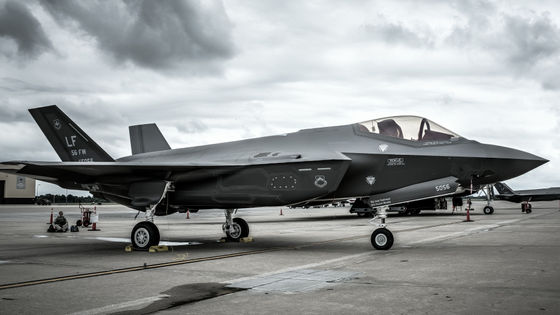 by Heath Cajandig

In addition, there is a trial calculation result that the life cycle cost from introduction to retirement of the F-35 is 1,727 billion dollars (about 183,212.2 billion yen) in total, and it was initially said that it would be a 'relatively cheap fighter'. It is said that the calculation of is also off.

ExtremeTech said, 'Because it's the federal parliament that has the power to make decisions, Mr Brown's remarks don't decide anything, but someone from the Pentagon secretly said,'The F-35 was supposed to play a role. It seems that it will never be done. "I don't know how much the price of a 4.5th generation fighter will be, but hopefully it will be cheaper than the F-35." The US military said it is likely that it will aim to develop cheaper fighters again in the future.

in Ride, Posted by log1l_ks