What is the impact of water shortages in Taiwan on the world's largest semiconductor foundry 'TSMC'?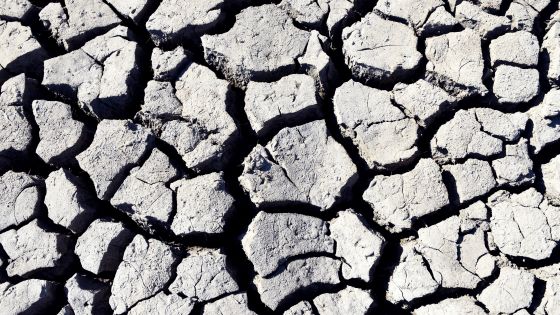 It turns out that the world's largest semiconductor foundry,
TSMC
, which manufactures chips such as the
PlayStation 5
SoC
and Apple's proprietary
M1,
has purchased a large amount of water under the influence of water shortages throughout Taiwan.
It
has been reported that the
spread of the new coronavirus will affect the semiconductor industry,
but there are new concerns about the impact of water shortages in Taiwan on the semiconductor industry.
Taiwanese Chipmakers Told to Cut Water Usage Due to Ongoing Shortages --ExtremeTech
https://www.extremetech.com/computing/320263-taiwanese-chipmakers-told-to-cut-water-usage-due-to-ongoing-shortages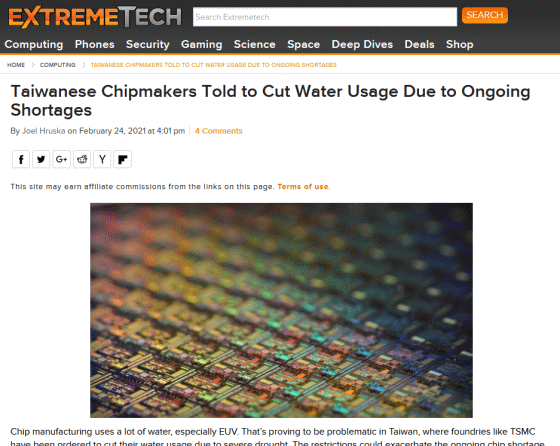 Report: TSMC and UMC Are Trucking in Water to Prevent Further Chip Shortages | Tom's Hardware

https://www.tomshardware.com/news/tsmc-umc-hit-by-drought-trucking-in-water
Several typhoons land in Taiwan every year, but no typhoon landed in 2020. In addition, it has hardly rained in Taiwan for several months before the article was written, and the reservoirs in southern Taiwan are short of water with a water storage rate of less than 20%. In addition, Taiwan Water
Corporation Taitan Water Corporation predicts
that 'the shortage of rainfall is expected to continue for the next few months, so the water shortage will continue for several months,' said Wang Mika, director of the
Taiwan Ministry
of
Economic Affairs.
We are asking companies to reduce their water usage by 7-11% to prepare for this. '
Furthermore, according to the water storage data released by the
Water Resources Agency of the Ministry of Economic Affairs of Taiwan
, the water storage rate of the Baoshan reservoir, which supplies water to
Hsinchu City
, where TSMC's business base is located, is February 2021. It can be confirmed that there is only 14.35% as of 7:00 am on the 25th.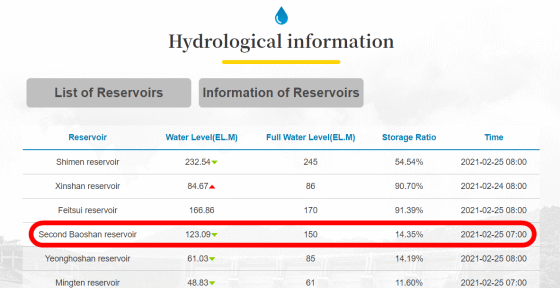 According to technology-related news site
Extreme Tech
, the technology '
EUV lithography
' used by TSMC
for semiconductor manufacturing
in the
5nm process
, which started in 2020, requires a large amount of water. 'Taiwan's water shortage will not affect semiconductor production. We will buy water to meet future demand,' TSMC said,
purchasing
3600 tonnes of
water
.
What is the expected manufacturing technology 'EUV lithography' that can avoid the limits of 'Moore's Law'? --GIGAZINE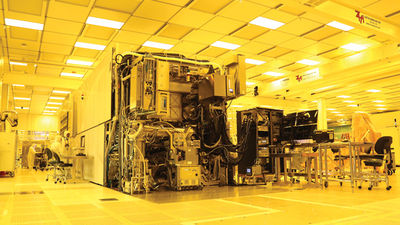 In addition to TSMC, Taiwan-based semiconductor manufacturers such as UMC and VIS are reported to be purchasing large amounts of water. 'Taiwan's water scarcity will not immediately affect semiconductor prices, but if water scarcity continues, prices will inevitably rise,' said Extreme Tech, impacting water scarcity on the semiconductor industry. I am concerned about.