Mamoru Hosoda's 'Ryu to Soba Kasumi no Hime' special news video released that he wanted to make before becoming an anime movie director
2021
as the latest work of director Mamoru Hosoda, who has produced numerous hits such as 'The Girl Who Leapt Through Time' (2006), 'Summer Wars' (2009), and 'Wolf Children's Rain and Snow' (2012). A special video
of
'
Ryu to Soba Kasumi no Hime
',
which
will be
released
in the
summer of
2014,
has been released on YouTube.
'Princess of Dragon and Soba Kasumi' Special News [Released in Summer 2021] --YouTube
The special news video is 30 seconds long and does not contain any lines, but you can see that it is a work that interweaves 'Internet world << U >>' and actual Kochi.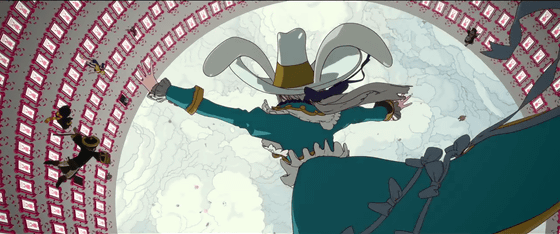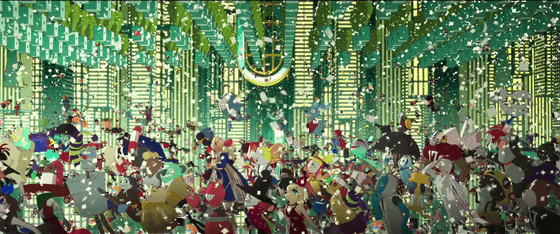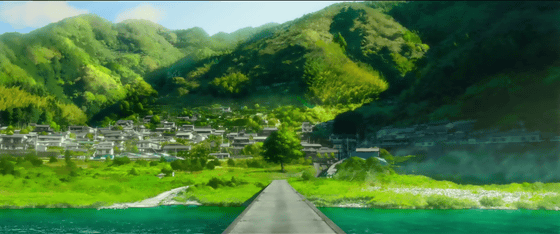 A state of the smartphone app that has received the message 'Who is she?' 'Bell' is the name of the character used by the main character, Tin, in 'U'.



A message from director Mamoru Hosoda is also published on the official website, in which director Hosoda said, ''Ryu to Soba Kasumi no Hime' is a movie I've always wanted to make.' It's because I created it that I can finally realize it this time, 'he says.

A message has arrived from director Mamoru Hosoda! | 'Dragon and Freckle Princess' Official Website
https://ryu-to-sobakasu-no-hime.jp/news/20210218-1.html

This 'Ryu to Soba Kasumi no Hime' is a 'movie I've always wanted to make'.
Even before I became an animation film director, I had been hoping that I could make a movie like this one day, and I have finally made it possible because I have created various works. While there are elements of love, action, and suspense, on the other hand, there are also essential big themes of life and death, and I think that the movie has a high entertainment element.

I have made movies about the Internet world, thinking that young people may change the world in a fun and enjoyable way. The Internet has many negative aspects such as slander and fake news, but I think it is a very good tool to expand the possibilities of human beings. Now that the Internet itself is changing, I was wondering if I could make a movie that would lead to a positive future.

Since last year, my work and life through the Internet, which I thought would take a long time to spread, has changed drastically with common sense, and I feel that I have come closer to the future for about 10 years. I feel that it is inevitable to make a movie about the changing world in an era that is changing rapidly without being bound by conventional wisdom.

On the other hand, I also think that the things that must be taken care of in the end will not change.
What we have inherited from generation to generation is something that will be inherited even if the world changes and tools and common sense change.
I think it is in this era that it is becoming clearer.

A world that changes at an overwhelming speed and things that are really important to us
I hope you enjoy it with this work.