'Don't stop the camera!' Directed by Shinichiro Ueda and Miyuki Fukuda, the anime movie version of 'The Crocodile Dying in 100 Days'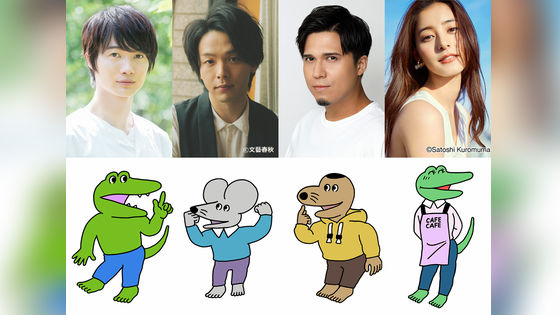 An animated movie version of the four-frame manga 'The
Crocodile Who Dies in
100 Days
'
,
which was serialized on Twitter for 100
days
, will be released on May 28, 2021 (Friday) under the title of 'The
Crocodile Who Lived for 100 Days
'. It was decided to be done. The movie 'One
Cut of the Dead
!
' Directed by
Shinichiro Ueda
& '
Complex X Complex
' directed by
Miyuki Fukuda
and his wife are in charge of the director and screenplay, and in the roles of Conte and Animation Director, '
Space Runaway Ideon
' and '
Aura Battler Dunbine
' Mr.
Tomonori Kogawa
will participate.
The official website of the movie 'Crocodile that lived for 100 days'
https://100wani-movie.com/
The original is a four-frame manga 'The Crocodile Dying in 100 Days' by Yuuki Kikuchi, which was serialized on Twitter from December 12, 2019 to March 20, 2020. In the face of the epidemic of the new coronavirus, the movie has undergone a major rewrite of the script and has become a story 'I want you to see it now.'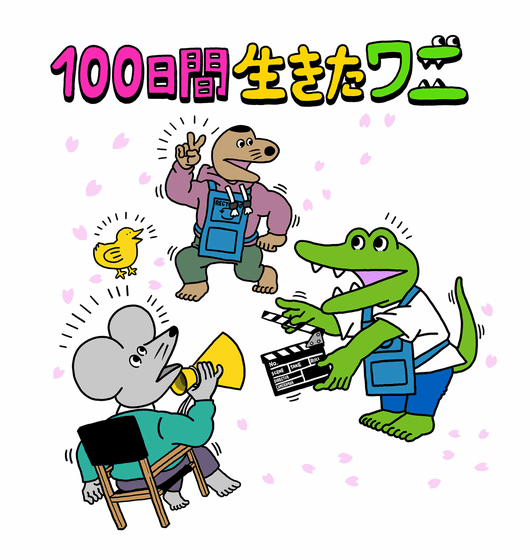 Comments from the cast and staff are as follows.

Ryunosuke Kamiki as a crocodile:
This time, I will do the crocodile!
Originally, I was watching the original on SNS, so I was very happy, and I'm looking forward to being with Tomoya Nakamura again.
Through this work, I hope to convey the importance of 'now, this moment'! !! Thank you!
Kamiki Crocodile Nosuke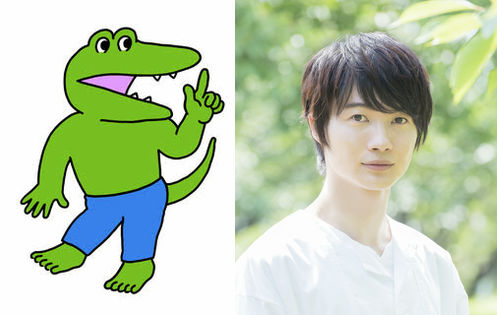 Tomoya Nakamura as a mouse:
To be honest, when I got the offer, I thought, 'Because it's popular, make it into a movie.' However, when I touched on the development of the original movie version, the thoughts put into it, and the original again, I strongly felt that this would be a meaningful work, and at the same time, I reflected on my preconceptions. I'm looking forward to seeing how the mouse will speak.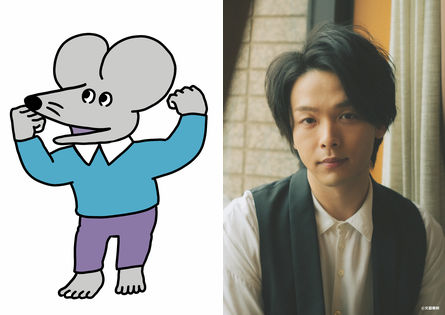 Mole role, Subaru Kimura:
This time, I'm Subaru Kimura, who will be in charge of the voice of moles in 'Alligator who lived for 100 days'. It's really like a dream! I still remember the time when I decided to appear in this movie as clearly as it was 100 days ago. I am truly happy to be involved in this work, which is very popular and loved by many people. I would like to put 100% of my energy into acting and delivering it so that everyone who sees the world of 100 crocodile reborn as a movie can enjoy it! pleasure!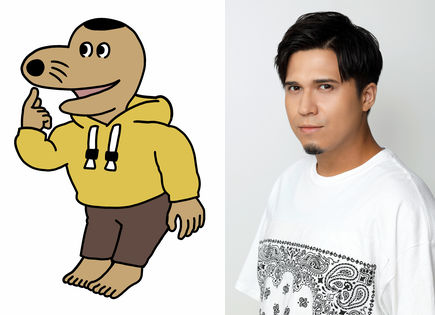 Yuko Araki, the role of Senpai:
It was a favorite work that I knew before I heard the story, so I was really happy when I heard that I would be performing in a voice. I was completely absorbed in reading the original, thinking that it was a work that made me feel relieved thanks to the warm and human-like animals, but after reading it, I was thankful for the importance of everyday life and the people around me. It made me feel like I was taught to think about my feelings. I would like to do my best to convey such a warm view of the world to those who watch the movie.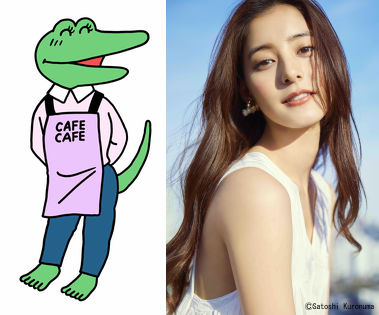 Director / Screenplay Shinichiro Ueda:
It was January last year that I wanted to make a movie of 'The Crocodile Who Dies in 100 Days'. It was a time when four frames were being serialized on Twitter, and as a reader, there was no way to know the fate of the story. This mediocre and wonderful everyday life. I wanted to draw the time that flows between such everyday frames.
As soon as the production started, the world changed completely with the corona wreck. Along with that, the script was rewritten significantly. The title has also been changed to 'Crocodile that lived for 100 days'. Although it is a timeless and universal story, I think it will be a movie that I can only make now and want to see now.
While discussing with the staff, including the original Kikuchi-sensei, we are working diligently with our wife Fukuda to create an anime movie that only we can create.
May this movie help someone living in the present.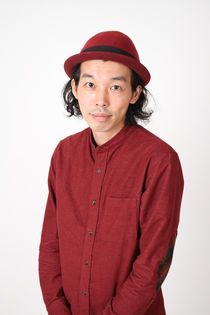 Director / Screenplay Miyuki Fukuda:
It's fun, sad, and painful. Crocodiles who spent 100 days together with each other, who lived with their own feelings. We put our own interpretation on the charm of the original, which is gentle and gentle, and the feelings we received from Mr. Kuchi, and put it in the movie. It would be great if you and the crocodiles met again through this movie.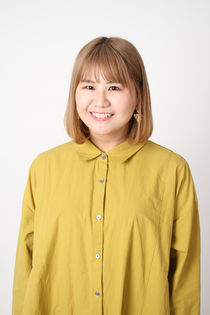 Original by Yuuki Kikuchi:
I am very pleased as the original author that the movie 'Crocodile that lived for 100 days' based on 'Crocodile that dies in 100 days' will be released. Thank you!
When I was serializing on SNS, I was happy to hear about the movie, but on the other hand, I was full of anxiety and joy asking, 'What is it like?'
A lot of staff and cast members were decided little by little, and every time I received the news, I was full of surprises and joy.
Even as I write this comment, I don't know what the movie is like, but I hope that both people who read the original and those who haven't read it will enjoy it. Thank you.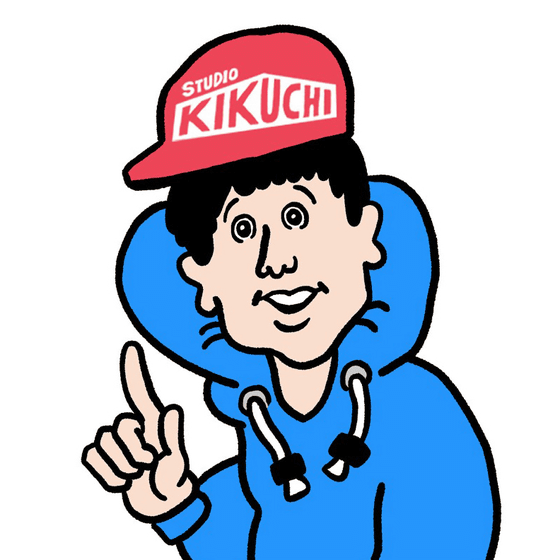 The theme song is Ikimonogakari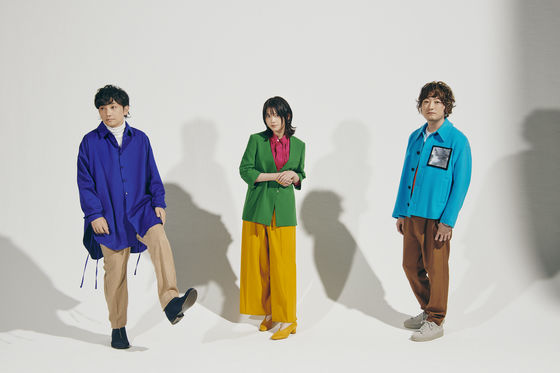 Seiji Kameda is in charge of music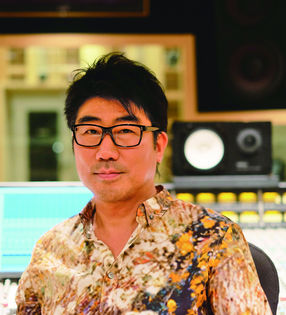 In addition, Tomonori Kogawa, who is known for the character design of 'Space Runaway Ideon' and 'Aura Battler Dunbine', will be the director of the conte animation.

◆ 'Crocodile that lived for 100 days' work information

In March, when the cherry blossoms are in full bloom, there is no crocodile at the cherry blossom viewing place that everyone promised.
While my best friend, the mouse, was worried about picking him up on his motorcycle, he sent a photo of the cherry blossoms in full bloom to his friends, but the crocodile's smartphone that received it was lying on the road with the screen cracked.

100 days ago ---
A crocodile that visits a mouse in the hospital and makes him laugh with his favorite one-shot gag. A phone call with my mother who sends me oranges every year. A faint love with Senpai, a part-time job. A ramen shop that goes with friends. Favorite games, basketball, movies ... Crocodile everyday was mundane and mundane.

100 days after cherry blossom viewing--
The cherry trees were overgrown with greenery, and the petals that had fallen at that time had turned into rain.
Each of them couldn't face the memories of the crocodile, and they were less likely to contact each other.

Everyday that has changed, everyday that continues. This is a story that can happen to anyone.


Director / Screenplay: Shinichiro Ueda, Miyuki Fukuda
Original: Yuuki Kikuchi 'Alligator dying in 100 days'
Conté Animation Director: Tomonori Kogawa
Music: Seiji Kameda
Theme song: Ikimonogakari
Animation production: TIA
Voice appearances: Ryunosuke Kamiki, Tomoya Nakamura, Subaru Kimura, Yuko Araki
Distribution: Toho
©2021「100日間生きたワニ」製作委員会