Coca-Cola announces that it will start using paper bottles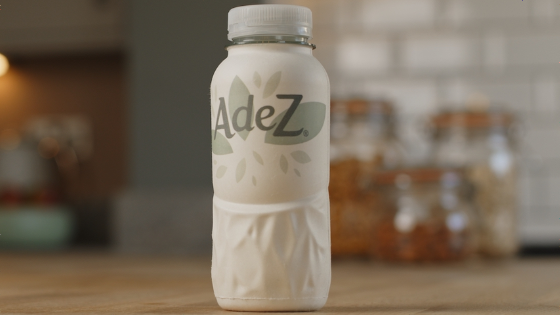 On February 11, 2021, Coca-Cola announced that it would begin piloting the use of paper bottles in some areas. The outside of this bottle is made of paper and the inside and lid are made of plastic, so it is 100% recyclable. Coca-Cola
plans to bring
this bottle to market in the summer of 2021 as a container for the plant-based beverage
AdeZ
.
Coca-Cola to Trial Paper Bottle Prototype in Hungary --News & Articles
https://www.coca-colacompany.com/news/coca-cola-to-trial-paper-bottle-prototype-in-hungary
Coca-Cola testing its first paper bottle prototype | CTV News
https://www.ctvnews.ca/climate-and-environment/coca-cola-testing-its-first-paper-bottle-prototype-1.5307677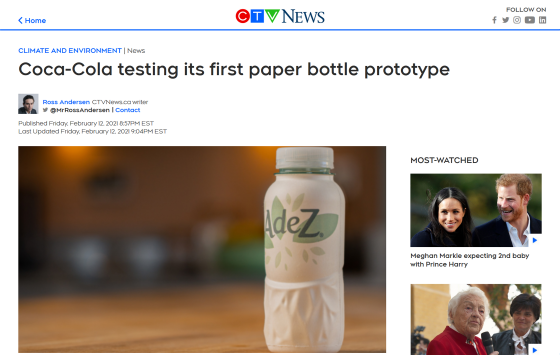 The paper bottle was developed by the Danish company
Paboco
and will go on sale in the Hungarian online market in the summer of 2021. The paper bottle created in this project is designed to seal the air without leaking liquid. The inside of the body and the lid that come in contact with the liquid are made of plastic, but Coca-Cola claims that these plastics can be recycled in most parts of Europe.
Coca-Cola aims to collect all cans and bottles sold by 2030 and replace them with recyclable packages. 'Our goal is to create paper bottles that can be recycled like any other paper, and this prototype is the first step in achieving that,' said Stin Francen, Coca-Cola's Package Innovation Manager. I am.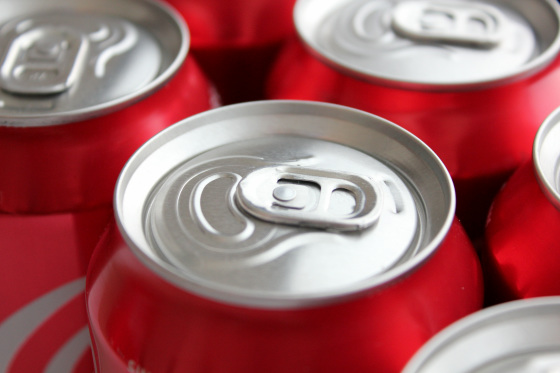 Coca-Cola says it plans to develop bottles made of 100% paper in the future, but it needs to be strong enough to develop bottles that are impermeable to liquids and can withstand the pressure of soft drinks. Coca-Cola is 'to be able to comply with the high safety and quality standards, to investigate the bottle from any point of view, find a solution,' said says .

Coca-Cola is ranked number one in the world in the 2019 ranking of companies that pollute the world with plastic.

The ranking of companies that pollute the world with plastic is released --GIGAZINE