I tried playing with 'paint.wtf' that AI can evaluate the drawn illustrations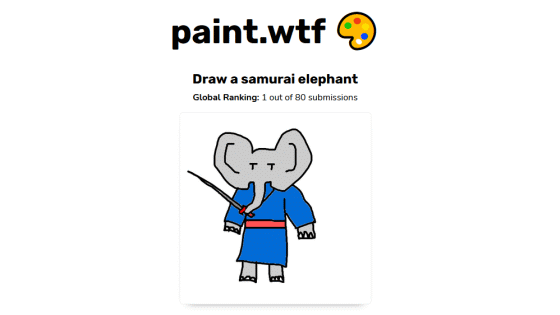 ' Paint.wtf ' is a web application that draws illustrations according to the theme and competes for evaluation by AI. I actually did the subject and asked AI to evaluate the illustration.

paint.wtf --the AI powered drawing competition

https://paint.wtf/
The top page of 'paint.wtf' looks like this. The themes of the illustrations are lined up in a row.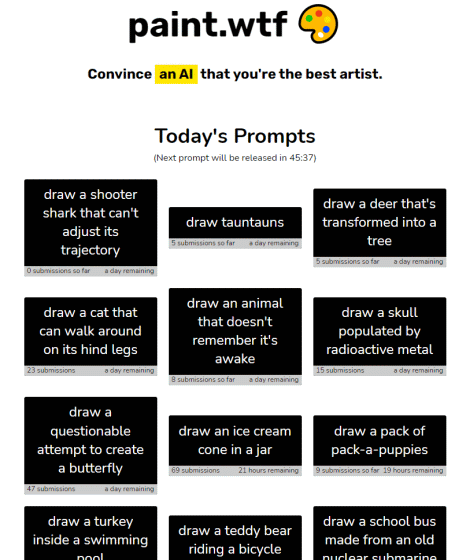 This time, I will tackle the theme of 'drawing the largest leopard ever seen'.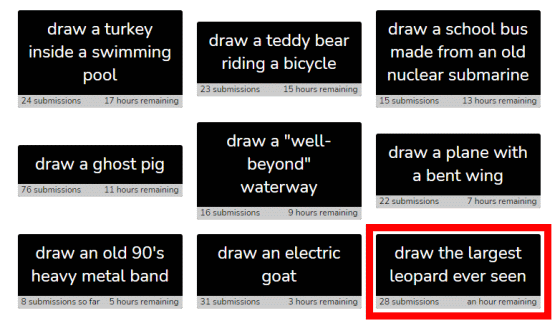 When you click on the theme you want to work on, a campus screen like this will be displayed, so draw an illustration according to the theme in the blank area.



This time, I tried to express 'a huge leopard that I have never seen' by drawing a small human and a leopard side by side. When you finish drawing the illustration, click 'SUBMIT' on the upper right.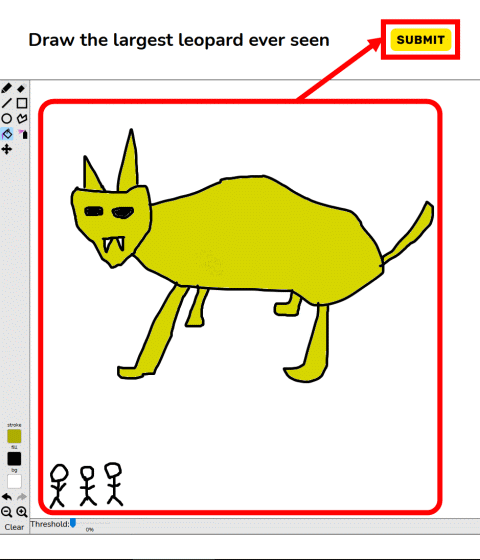 After waiting for a while, the evaluation by AI will be performed and the ranking among the participants will be displayed. This time it was the 9th out of 28 people. Since the evaluation ranking is displayed at the bottom of the screen, click the illustration at the top of the ranking to check the illustration that AI evaluated as 'the best illustration'.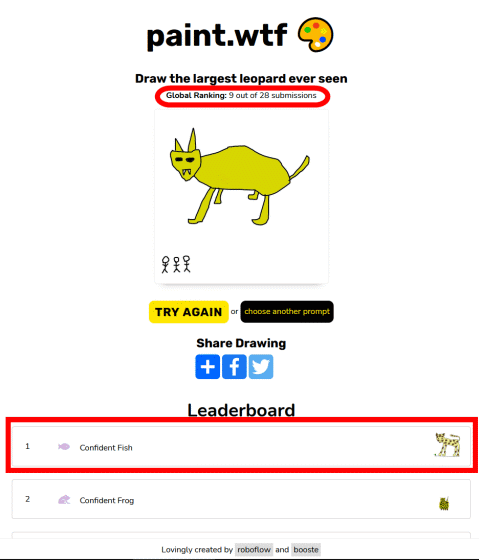 The illustration of 'a leopard that is so huge that I have never seen it' that AI evaluated as the best is like this. The size of the leopard is expressed by drawing a tree in the lower left, and even the leopard pattern is reproduced.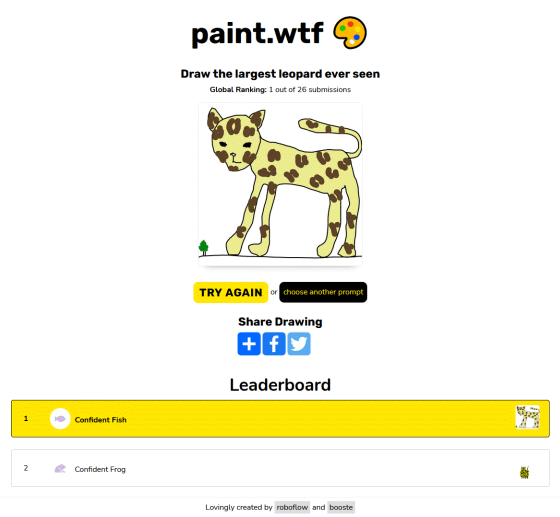 In addition to 'paint.wtf', 'ice cream cone in a bottle' and ...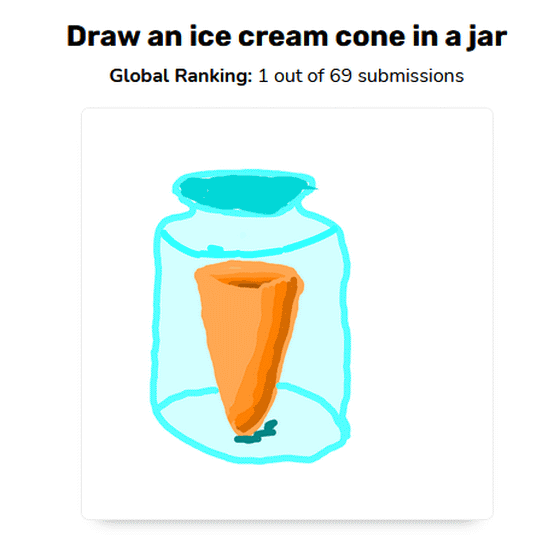 Various themes such as 'Samurai Elephant' are prepared, and it was a fun web application just to appreciate the examples drawn by other people.