'Rome in 3D' where you can experience the horribly realistic ancient Roman cityscape reproduced in 3D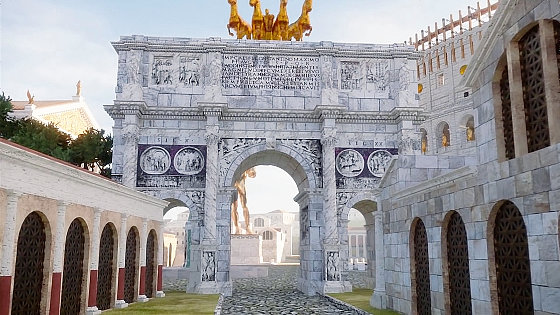 With the goal of 'making it possible to see ancient Rome from the perspective of those who lived in Rome at that time,' a project that reproduced the streets of ancient Rome in 3D with a focus on materials, colors, weather, and visual effects. ' Rome in 3D '. A number of movies have been released in Rome in 3D, and you can experience the real ancient Rome, which is completely different from the appearance of modern ruins.

Rome in 3D --History in 3D

https://relivehistoryin3d.com/projects/rome-in-3d/
The movie released in Rome in 3D can be seen from the following.
'HISTORY IN 3D' --ANCIENT ROME 320 AD --3rd trailer 'Walking around Colosseum' --YouTube
The streets of Rome around 320 AD look like this.
It
is a 3D reproduction of the ancient Roman ruins called the
Roman Forum
.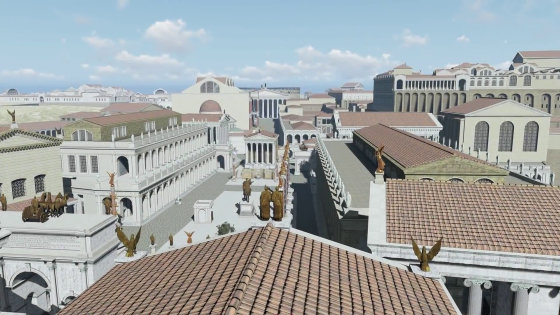 Beyond the house is the amphitheater
Colosseum
.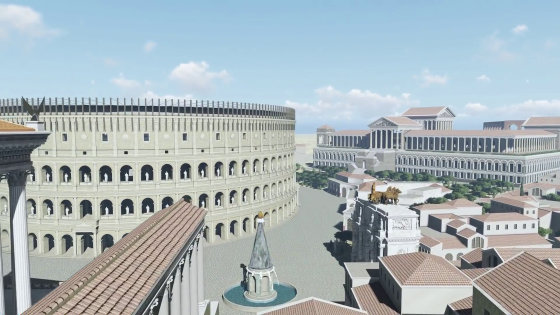 Near the Colosseum is
the Arch
of
Constantine
and the once-existing colossus of Nero.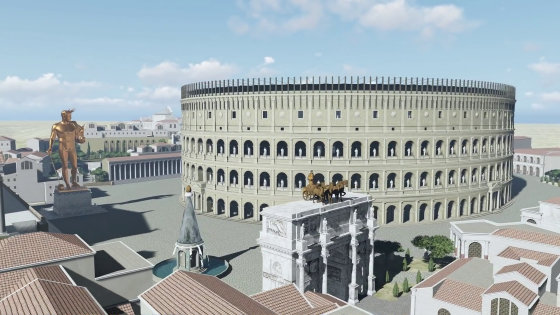 It is believed that a few years after the Colosseum was completed, a conical fountain called
Meta Sudan
was created.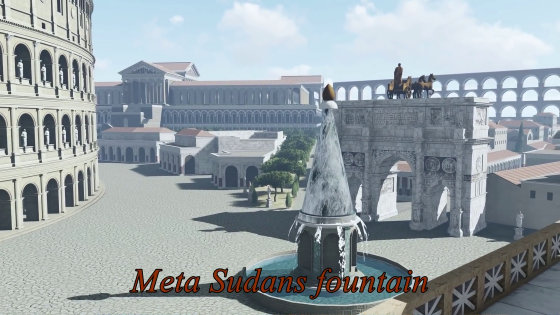 When the camera is set to a slightly low angle, it looks like this.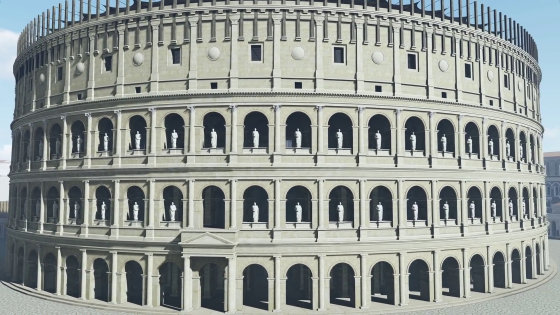 Go inside the Colosseum.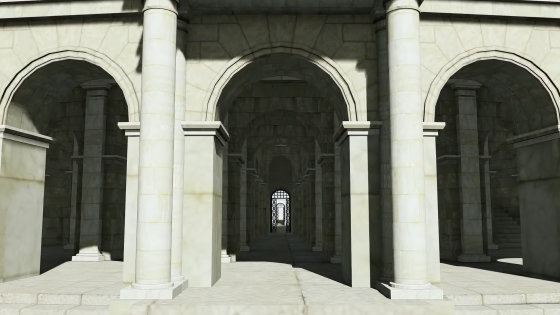 Beyond the door ...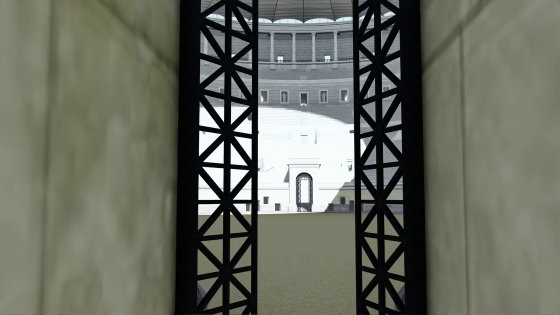 A large arena. The roof is open in a circle and is exposed to sunlight.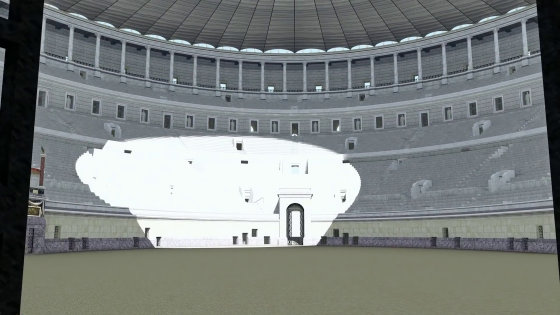 Looking out of the Colosseum from a high place, you can see the sea over the town.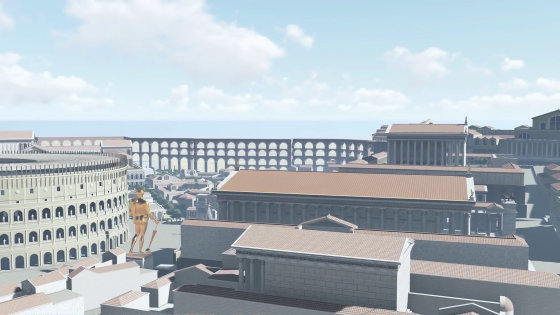 There are parks around the Colosseum ...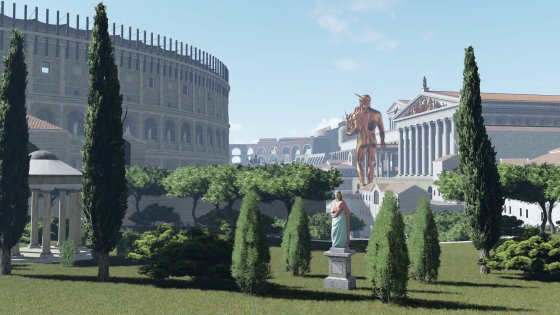 Square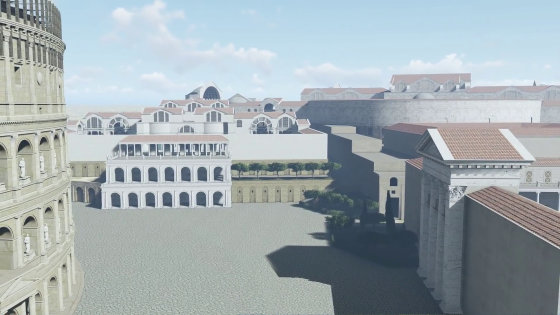 The following is a place called Thermae Titianae.
Thermae
is a word that means a public bath.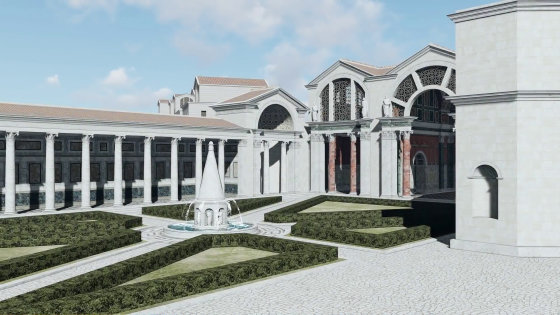 There was another place called Thermae. The following is Thermae Triani.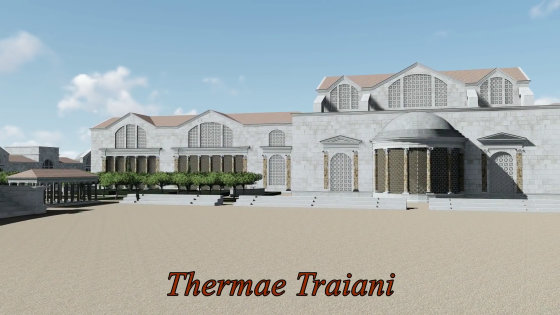 Beyond the square with the fountain ...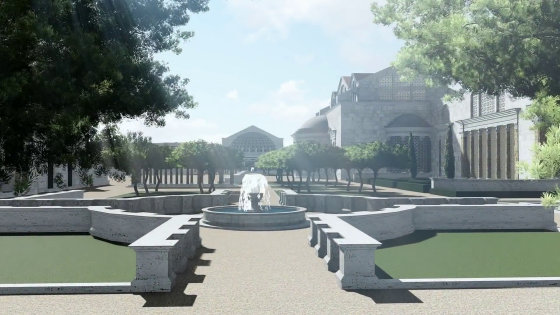 Beautiful building of the dome.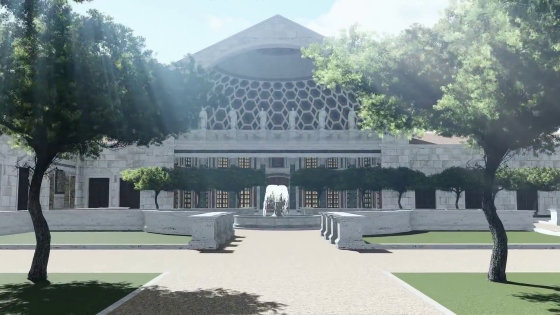 It's like the
Peristyle
(courtyard) of Thermae Triani.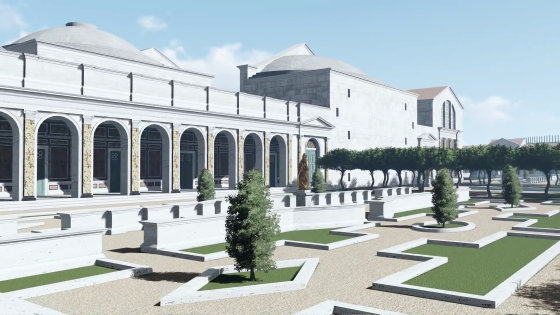 A fairly spacious space.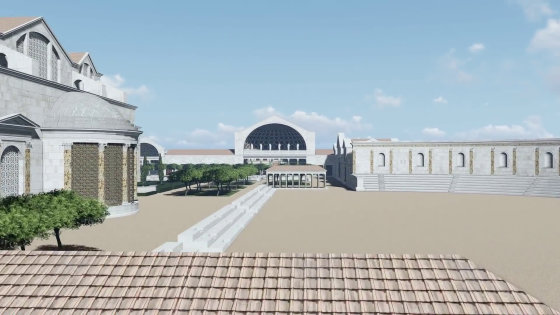 I feel like I can rest in the shade of a tree.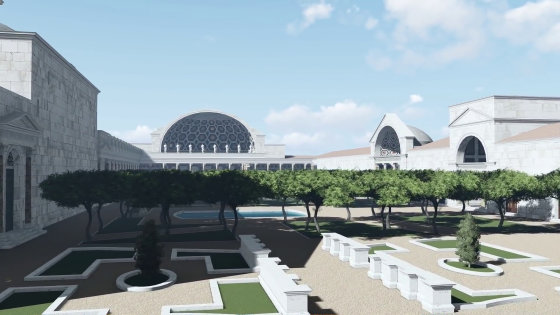 Reservoir ...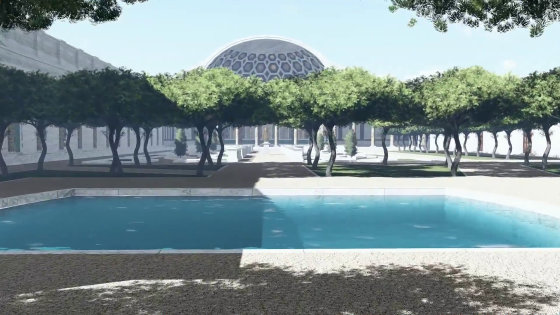 Fountain etc.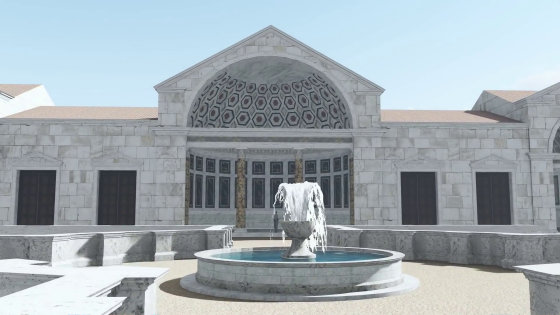 I will return to the viewpoint from the sky again. Next to the Colosseum, the squared stage-like place is the school of gladiators called
Rudas Magnus
.


Inside.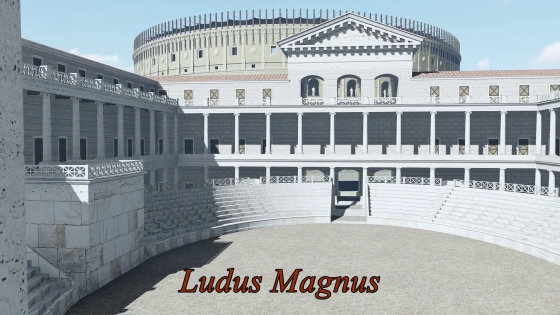 The temple of
Divus Claudius
, built after the death of Roman emperor
Claudius
and covering a large area of Rome, can be seen near the Colosseum.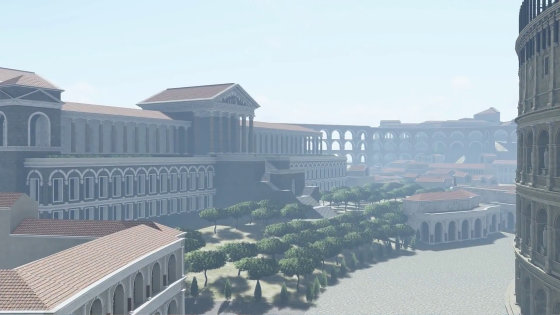 You can also see that the retaining wall is growing.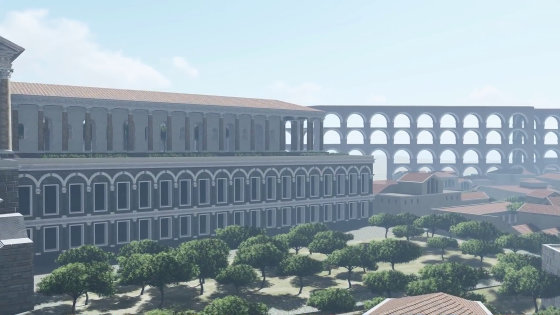 When I approached, it was a beautiful building full of greenery.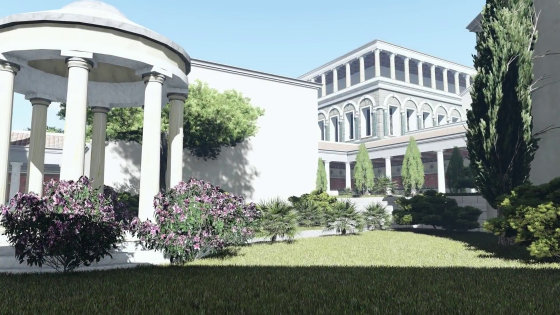 Go through between small buildings ...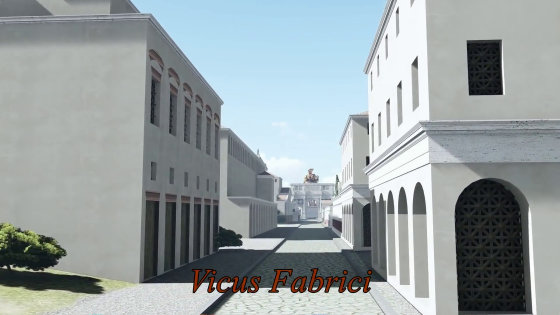 Return to the Arch of Constantine.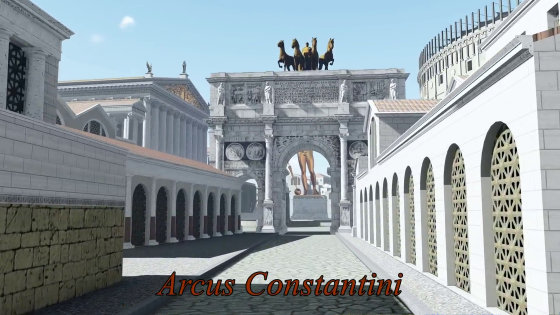 I'm back in the first square.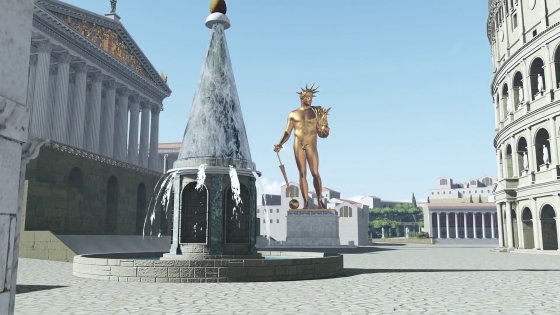 The above movie was released in November 2019, and in December 2020, a 3D image with even more detailed decorations was released.

'HISTORY IN 3D' --ROME 320 AD --The center of the Eternal City, detailed 3D reconstruction. --YouTube


It is the same ancient Roman townscape of 320 AD as before, but the cobblestones and pillar decorations are quite detailed.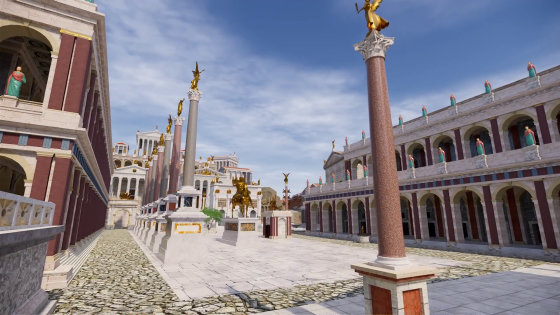 Seen from another angle, it looks like this.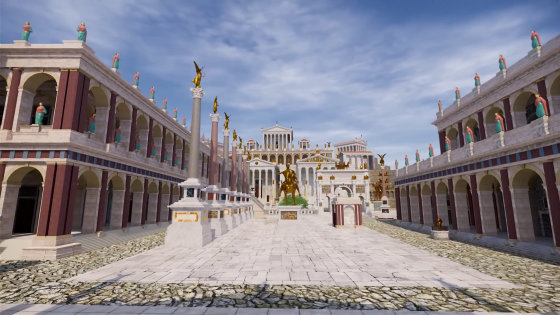 A number of brilliant bronze statues.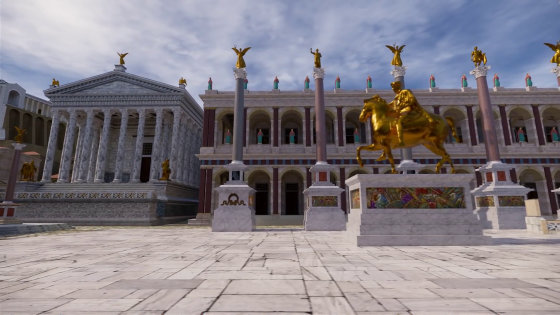 The majesty is transmitted even in the backlight.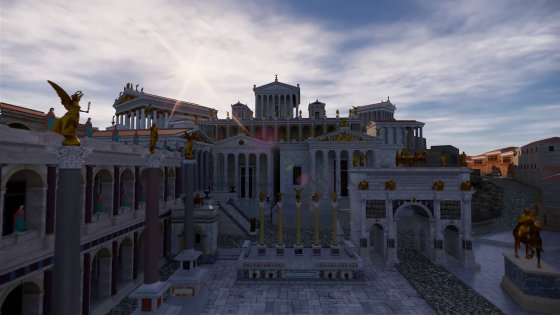 The interior of the building is made of something like marble, with shining statues lined up.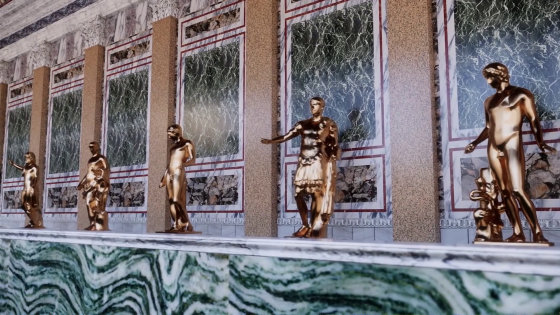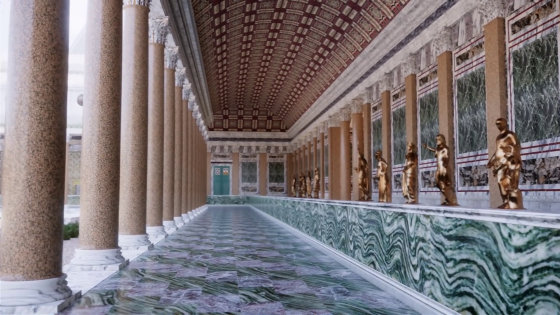 A wall made only of lattices.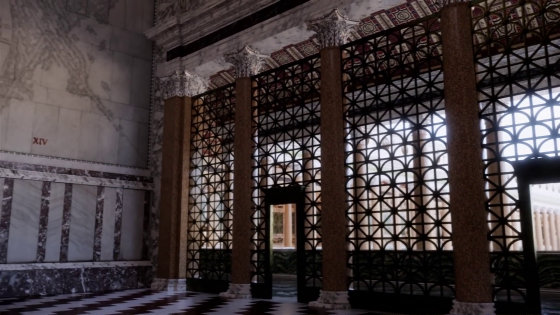 A map of Rome was drawn on the wall.



The details of the Arc de Triomphe are also overwhelming.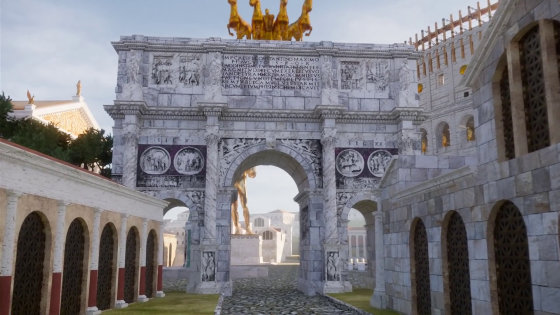 Furthermore, the video released on January 28, 2021 is as follows. It is becoming more realistic.


'TWILIGHT OF ROME' --The Eternal City at the peak of its glory. 'HISTORY IN 3D' --ROME 320 AD --YouTube
Awesomely detailed building details.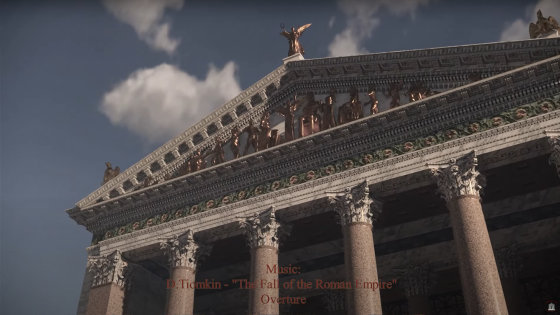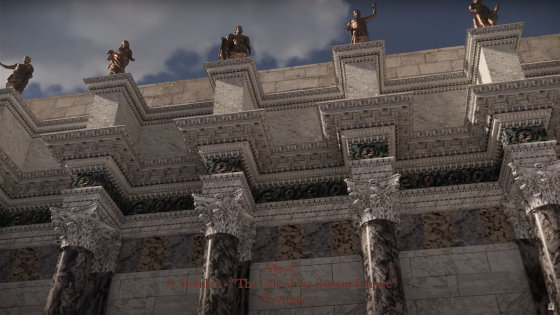 The appearance of the Colosseum has also changed significantly.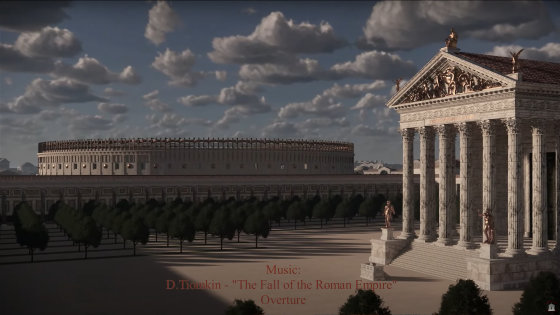 The streets look like this.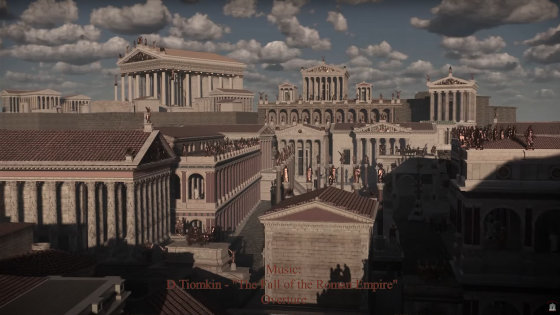 in Video, Posted by darkhorse_log