Facebook Announces Fourth Quarter 2020 Earnings, Earnings More Than Expected But Warns Apple's Policy Changes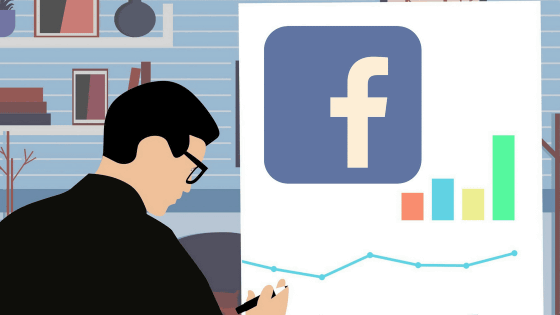 Facebook has released its financial report for the fourth quarter of 2020. Revenues were higher than expected, but are expected to be hit in 2021 due to changes in iOS policy and other factors, and CEO Mark Zuckerberg blamed Apple in the announcement.

Facebook-Facebook Reports Fourth Quarter and Full Year 2020 Results
https://investor.fb.com/investor-news/press-release-details/2021/Facebook-Reports-Fourth-Quarter-and-Full-Year-2020-Results/default.aspx

Facebook to downplay politics on its platform --Axios
https://www.axios.com/facebook-to-downplay-politics-on-its-platform-78364717-3f52-4cd2-b8e7-8efe6d8f4960.html

Zuckerberg claims Apple is anti-competitive on Facebook's earnings call --The Washington Post
https://www.washingtonpost.com/technology/2021/01/27/zuckerberg-facebook-apple-anti-competitive/

Facebook (FB) earnings Q4 2020
https://www.cnbc.com/2021/01/27/facebook-fb-earnings-q4-2020.html

Analysts predicted Facebook's fourth-quarter revenue to be $ 26.4 billion, but it's actually 33% higher than expected at $ 28.1 billion. )have become. This is an increase of 7 billion dollars (about 730 billion yen) from the same period of the previous year . Net income is $ 11.2 billion (approximately ¥ 1.17 trillion), which is $ 3.88 (approximately ¥ 405 billion) per share.

Facebook's revenue growth is believed to be affected by the pandemic of the new coronavirus infection (COVID-19), and the company says advertising revenue will be affected if the pandemic situation changes in 2021. In addition, Apple has announced that iOS 14 will change the collection of personal information in the advertising system to a user permission system , and Facebook's advertising business is expected to be hit .

Zuckerberg said in his earnings announcement that he is increasingly seeing Apple as one of his biggest competitors. 'You might say that Apple is doing it to help people, but its action is clearly to pursue competitiveness, as we and others will oppose it in the near future. It's important to understand its dynamics, 'said Zuckerberg.

Zuckerberg also announced to investors that in the long run, he plans to stop recommending citizen groups and political parties to users. This is a temporary measure taken in the 2020 US presidential election, but it is planned to expand the policy on a global scale in the future. In addition, the news feed has announced plans to reduce the amount of political content, but details have not been disclosed.

Although Facebook's revenue is mainly from the advertising business, sales of the VR headset Oculus also increased by 156% from the previous year to 858 million dollars (about 92 billion yen) due to the influence of the pandemic. Meanwhile, Facebook's active users in the United States and Canada fell from 196 million in the year-ago quarter to 195 million.

in Note, Posted by darkhorse_log