Discord removes server for individual investors who have surged stock prices in game retail chains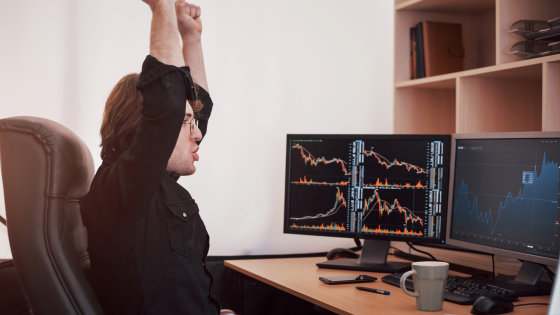 In late January 2021, the stock price of
GameStop
, the world's largest video game retail chain, soared and showed a phenomenal price movement that tripled in five days. GameStop's stock price was driven by a group of individual investors on the overseas bulletin board
Reddit
, but the chat tool
Discord
announced that it had removed the server where the group of Reddit investors gathered.
Discord bans the r / WallStreetBets server --The Verge
https://www.theverge.com/2021/1/27/22253251/discord-bans-the-r-wallstreetbets-server
GameStop is the world's largest video game retail chain with more than 5,000 stores worldwide, but in recent years its management has deteriorated due to the impact of the pandemic of the new coronavirus in addition to the increase in online game and download sales. Even bankruptcy was in sight, but in September 2020, entrepreneur Ryan Cohen acquired 5.8 million shares of GameStop and became CEO of GameStop in early January 2021.
Following a series of moves, Reddit's stock and options trading community's
r / WallStreetBets
has dominated the view that GameStop shares will rise. On the other hand, institutional investors are predicting that GameStop shares will fall in the future, and it seems that information has flowed that they are aiming for profit by '
short selling
'. Short selling involves borrowing stock from a securities company, selling it, and concluding a contract to buy it back in the future. If the stock price at the time of repurchase is lower than at the time of sale, the difference will be in the interest of the investor.
Reddit users have rebelled against institutional investors' movements, with the move to 'buy GameStop stock and raise stock prices contrary to expectations.' As a result, GameStop shares soared three times in just five days, and hedge funds that set up short sales were forced into a situation where they had no choice but to cut losses.
Reddit people shoot short-selling hedge fund, stock price of the world's largest game retail chain triples in 5 days-GIGAZINE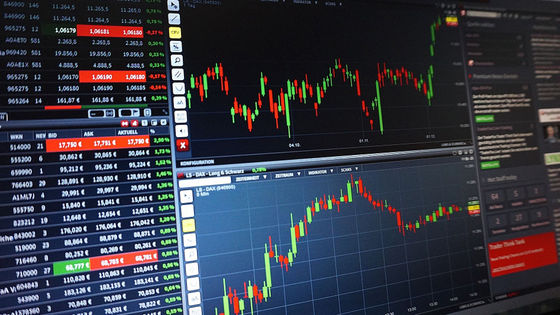 It turns out that Discord has removed the 'r / Wall Street Bets' server built on the chat tool Discord as Reddit users' impact on the stock market is being watched. The server was removed from Discord not because of financial market manipulation, but because it continued to allow hate and discriminatory content to be posted.
According to Discord, the 'r / WallStreetBets' server has long been under the watchful eye of the moderation team as it frequently posted content that violated community guidelines, such as malicious expressions, beautification of violence, and dissemination of false information. That's right. Discord issued multiple warnings to server administrators over the course of several months, but said it had removed the server and administrator from Discord as it continued to allow posting of offensive and discriminatory content.
In recent years, Reddit's individual investors have been paying attention to 'less popular stocks' such as GameStop, and there are increasing cases where the price rises as a large number of people buy stocks at once. Other than GameStop, stock prices of AMC Entertainment, which operates a movie theater chain, BlackBerry, a software and telecommunications equipment manufacturer, and Bed Bath & Beyond, a general merchandise retail chain, have skyrocketed due to the influence of Reddit users. The investment boom on Reddit is causing a boom in stock trading apps in the younger generation, and the number of users of investment apps such as Robinhood, WeBull, and Freetrade is increasing rapidly.
Online trading app usage surges as Redditors take on Wall Street
https://www.cnbc.com/2021/01/27/online-trading-app-usage-surges-as-redditors-take-on-wall-street.html


Reddit institutional investors are mainly millennials in their 20s and 30s. John Authers, senior marketing editor at Bloomberg, a foreign media outlet, said 'anger at hedge funds and institutional investors' is the driving force behind entering the equity market . People who are dissatisfied with hedge funds that make a lot of profits from stock trading are also moving to buy stocks such as GameStop to afflict hedge funds that have set up short sales.