Hiroshima greens 'Hiroshi' has been added to the 'Yukari' series under mixed rice, so I tried it.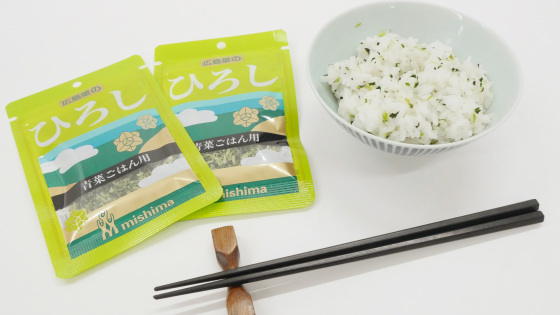 Mishima Foods, known for its red perilla mixed rice 'Yukari', is a mixture of green perilla mixed rice '
Kaori
', cod roe rice '
Akari
', and 'King of pickled vegetables'
Hiroshima vegetables.
Rice base '
Hiroshi
' will be released on February 1, 2021 (Monday). I tried to taste this product, which is said to be colorfully finished by making the best use of the material, as soon as possible.
Hiroshi | Yukari ® Mishima Foods
https://www.mishima.co.jp/product/4258.html
I arranged the new products 'Hiroshi' (left) and 'Yukari' (right) side by side. The design with the large name is common, and 'Hiroshi' is 'for green rice'.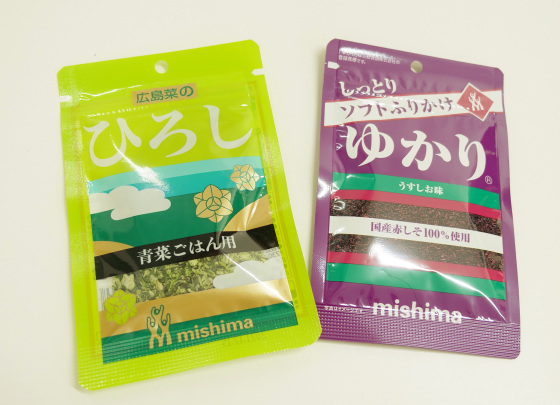 The name is 'Mazegohan no Moto'. Hiroshima vegetables and salt are used as raw materials. The content is 16g.



Calories are 3kcal per 2g required for one cup of rice (150g).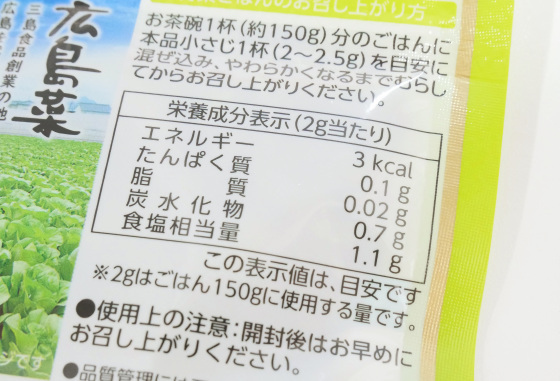 A zipper is attached to the opening of the bag, and it can be closed tightly to prevent moisture.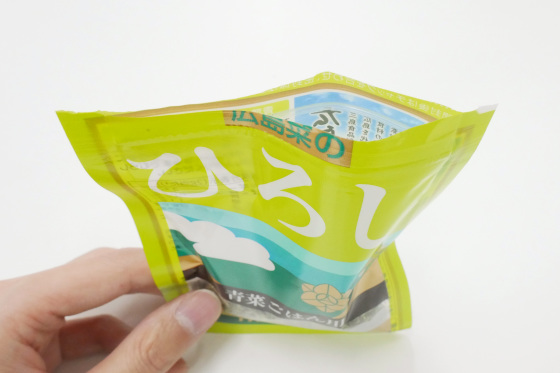 I put it all on a plate. The lush scent spreads softly from the dried Hiroshima vegetables.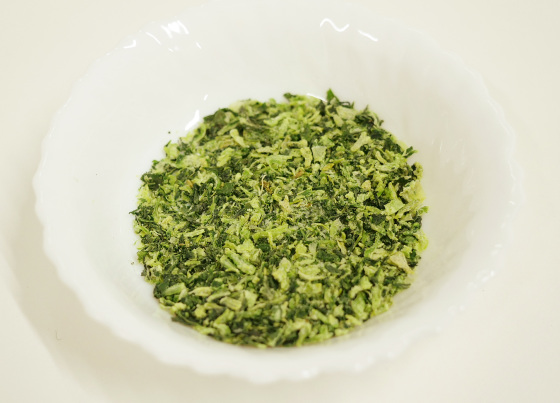 'Mix 1 teaspoon of this product into 1 teaspoon of rice as a guide, and wait until it becomes soft before eating.' So, first prepare 1 cup of rice.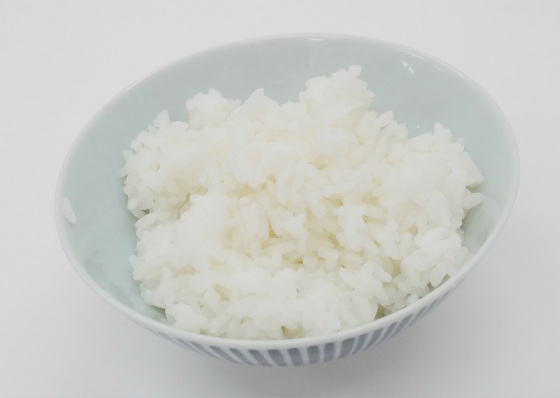 Sprinkle 'Hiroshi'.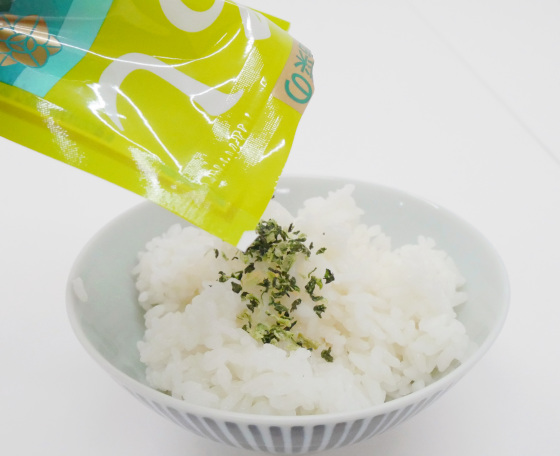 Mix well with rice and you're done.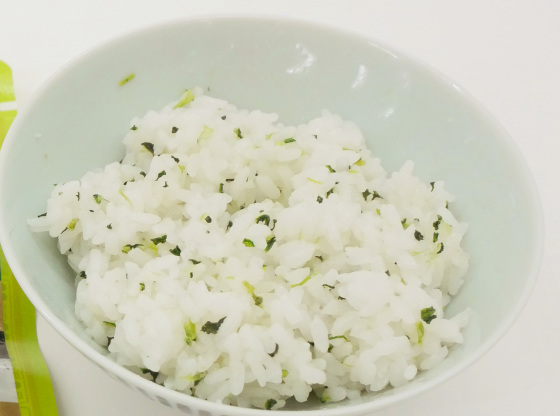 When you eat a bite, the salty taste of Hiroshima greens spreads in your mouth. Hiroshima greens have a soft texture because they are mixed with rice. The aroma peculiar to green vegetables was not too strong, and it was a taste that even people who are not good at green vegetables could eat without problems.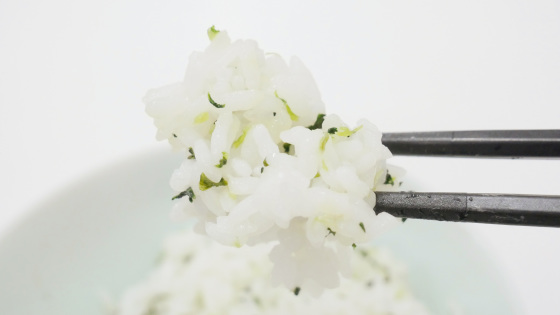 'Hiroshi' is scheduled to be sold from February 1, 2021 (Monday), and the suggested retail price is 130 yen excluding tax.