Why is there a huge user churn with the messaging app WhatsApp?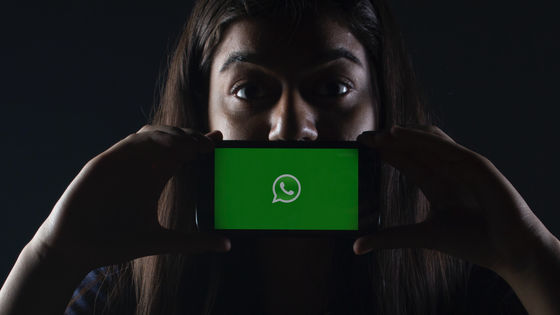 Facebook's messaging app WhatsApp has published its own privacy policy FAQ. The reason WhatsApp published the FAQ is to clarify that 'WhatsApp does not share all data with Facebook' and to prevent user churn.

WhatsApp FAQ --Answering your questions about WhatsApp's Privacy Policy
https://faq.whatsapp.com/general/security-and-privacy/answering-your-questions-about-whatsapps-privacy-policy

WhatsApp clarifies privacy practices after surge in Signal and Telegram users --The Verge
https://www.theverge.com/2021/1/12/22226792/whatsapp-privacy-policy-response-signal-telegram-controversy-clarification

Donald Trump's supporters attacked the US Capitol on January 6, 2021, and many services such as Facebook and Twitter continue to make radical remarks. Trump and his supporters It is accelerating the movement that keeps out. This reveals that conservatives and far-right users who are afraid to delete their posts are migrating to messaging apps that are securely encrypted and less likely to be known. I am.

In particular, the number of downloads is increasing for Signal , which is said to be the 'most confidential and safe messenger app', and Telegram , where messages are encrypted and deleted after a certain period of time. Since the attack on the Capitol, Signal downloads have increased by 677% and Telegram has increased by 146%.

According to Telegram founder Pavel Durov, Telegram was flooded with 25 million new users in just 72 hours.



Also, CEO Elon Musk, known as the founder of Tesla and SpaceX, tweeted 'Let's use Signal', which seems to have accelerated the transition of users.

Use Signal

— Elon Musk (@elonmusk) January 7, 2021


In addition, WhatsApp updated its privacy policy at this time. However, the update has accelerated the influx of users into rival services , with tech experts, privacy advocates, entrepreneurs, government agencies and others protesting WhatsApp.

WhatsApp's privacy policy, updated in January 2021, states that 'WhatsApp reserves the right to share the data it collects with the extensive Facebook network, including Instagram, whether or not it has an account or profile. It is clear that the data will be widely shared with the wide range of services provided by Facebook. WhatsApp also receives information from other Facebook services and shares it with other services, and may use the information received from other services or other services may use the information received from WhatsApp. There is. The shared data will be used for operational and marketing services. The option to share data between Facebook services has been around for years, but it's been an optional option. However, since February 8, 2021, data sharing will become an essential option, so privacy-conscious users and Trump supporters will be more concealed than others 'in fear of knowing the content of the message.' It leaked to a highly reliable service.

However, in reality, 'There is no worry that the message content of WhatsApp will be peeped.' To appeal this fact, WhatsApp publishes FAQs on official Twitter etc., clarifying that the message content is 100% protected by end-to-end encryption.

WhatsApp has a privacy policy FAQ that says, 'We never check your private messages or calls, or share them with Facebook.' 'Keeping a log of who you exchanged or called with.' No '' Never check shared location information or share with Facebook '' Never share contacts with Facebook '' Group remains private '' Delete message settings are available 'Users can download shared user data.'

We want to address some rumors and be 100% clear we continue to protect your private messages with end-to-end encryption. Pic.twitter.com/6qDnzQ98MP

— WhatsApp (@WhatsApp) January 12, 2021


In addition, WhatsApp chief Will Cascato updated his Twitter to calm the turmoil, saying, 'End-to-end encryption on WhatsApp allows you to see private chats and calls. And Facebook can't see these things either. '' It's important to make it clear that this privacy policy revision doesn't change the data sharing practices of Facebook and WhatsApp. Users are friends anywhere in the world. It does not affect how you personally communicate with or your family. '

I've been watching a bunch of discussion this week about the privacy policy update we're in the process of making @WhatsApp and wanted to share some thoughts.

Thread ????

— Will Cathcart (@wcathcart) January 8, 2021


In 2018, it was reported that Facebook signed a data sharing contract with a Chinese company, which is also thought to have contributed to the urge to leave WhatsApp.