A law prohibiting 'adding to the list of partner stores of meal delivery service without permission of restaurants' will be enforced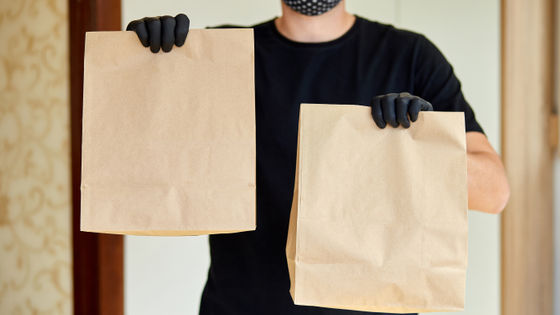 From January 1, 2021, the 'Law Prohibiting Food Delivery Services from Arranging Meal Delivery Without Explicit Contracts with Restaurants' came into force in California, USA. As a result, a large number of restaurants have been reportedly removed from apps such as Uber Eats , DoorDash , and Postmates .

Why Thousands of Restaurants Were Removed From GrubHub, Postmates, and DoorDash --Eater SF
https://sf.eater.com/2021/1/4/22213402/restaurants-removed-postmates-grubhub-california-law-2021

Uproar Over Grubhub's Kin Khao Debacle Leads to New Law Prohibiting'Non-Consensual' Restaurant Listings
https://sfist.com/2021/01/04/uproar-over-doordash-and-sf-ghost-kitchens-leads-to-new-law-prohibiting-non-consensual-restaurant-listings/

Due to the restrictions on going out and eating out due to the effects of the new coronavirus infection, the market size of food delivery services that deliver restaurant meals to the front door of home has expanded rapidly . However, while food delivery services are growing, it has been pointed out that 'restaurants are listed on the delivery service target store list without permission' has become a problem.

If a restaurant is covered by a food delivery service, the frontage of customers will increase and the number of food orders will increase, which seems to be full of benefits for restaurants. However, when an order is received via a food delivery service that is not officially supported, 'there are many mistakes in the order due to the service's inadequacy.' Since troubles such as 'cause' often occur, there are voices of opposition from the restaurant side.

You can find out exactly what kind of problem you are having by reading the following article.

Testimony that the restaurant side is crying behind the convenient delivery service --GIGAZINE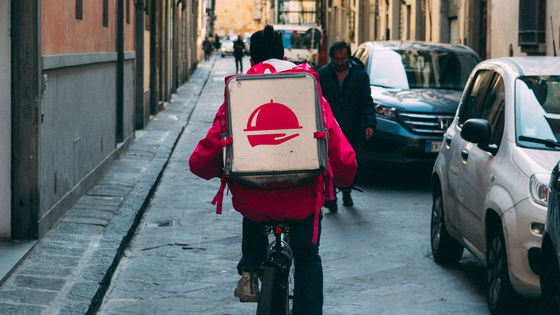 Against this background, the California State Legislature enacted the ' 2020 Fair Meal Delivery Act (commonly known as Act of Parliament No. 2149) ' in September 2020, which was officially enforced on January 1, 2021. Under this law, food delivery services will not be able to accept orders for food delivery without a prior 'explicit contract for food delivery' with the restaurant.

The law was enacted in January 2020, when Pim Techamuanvivit, owner of Thai restaurant Kin Khao in San Francisco, posted on Twitter, 'Kin Khao's fake food delivery service. The menu is posted. '

Techamuanvivit 's tweet , which complained that disinformation about Kin Khao was posted on Grubhub and Yelp , received a total of more than 3000 retweets and more than 5000 likes at the time of writing the article. It attracted attention and triggered the talk of the domineering behavior of food delivery services.

I told him we've never been on it, not in our entirely lifetime as @kinkhao . He sounded really confused, so we said goodbye and I hung up the phone. Then I got a little curious, so I went into the office and googled "kin khao delivery", and guess what came up .. pic.twitter.com/cptMoYtoZu

— Pim Techamuanvivit (@chezpim) January 26, 2020


According to a study by The Wall Street Journal, the Uber-affiliated food delivery service Postmates' app had 700,000 restaurants listed as of September 2020, of which a formal contract was signed. It is said that only 115,000 stores are tied. As a result, Postmates announced in September 2020 that 'more than 40,000 eateries in California alone must be converted to paid partnerships or removed from the list.'

In addition, various states and cities such as New York and Philadelphia, Pennsylvania are moving to follow California, and similar laws have already been enacted in Minneapolis, Minnesota, and food delivery services will be available in the future. It is expected that strict measures will be required in areas other than California.