Leak reveals that Nintendo was trying to contact a hacker who analyzed the game console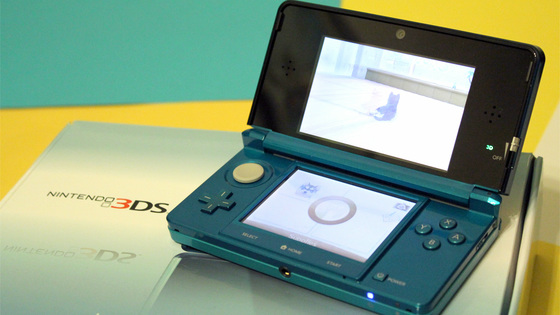 by Minh Hoang

In 2013, a leak of Nintendo's internal documents revealed that Nintendo was trying to contact the hacker who was hacking the portable game machine ' Nintendo 3DS ' by investigating the living behavior.

Nintendo Leak Reveals Extreme Measures Taken To Track Hackers | TechRaptor
https://techraptor.net/gaming/news/nintendo-leak-reveals-extreme-measures-taken-to-track-hackers

The internal document was leaked by Eclipse, who has a reputation for leaking related information from Nintendo. According to a document presented by Eclipse, Nintendo was investigating the place where Mr. Neimod, who is known to have cracked Nintendo 3DS in 2012, and the working hours of the state. Tech Raptor, a game-related news media, described the countermeasures as 'quite extreme' and likened them to 'tracking hunting animals.'

NEW LEAKED STUFF # 3

✨ Proof that Nintendo is fucking FBI when it comes to hackers.

More: @eclipse_tt pic.twitter.com/DJQxVoFE0m

— Eclipse ⚔️ ???????????????????????????? ??????????????????? ?????????????! (@eclipse_tt) December 22, 2020


Nintendo was also planning not only to monitor Neimod, but also to stop hacking the Nintendo 3DS. For example, Nintendo secretly collects logs of IRC in which Neimod participated, and internal documents reveal that it was devising countermeasures.

Are Entire IRC There Logs Of When They Tried To Incriminate Him. Holy Shit. Pic.Twitter.Com/0DViC0HdMg

— Forest of Illusion (@forestillusion) December 22, 2020


We also know that we were building a flow chart of how Nintendo would come into contact with Neimod. However, it is unknown whether this plan was implemented.

NEW LEAKED STUFF # 5

Holy the actual shit ????
They plan your 'death' and your next life probably.

More: @eclipse_tt pic.twitter.com/4YcjRkok2P

— Eclipse ⚔️ ???????????????????????????? ??????????????????? ?????????????! (@eclipse_tt) December 22, 2020


According to internal documents, Nintendo approached Neimod in a 'friendly, never threatening, professional and polite way', praising Nintendo's suitability for engineering programming, while Nintendo's The plan was to demand that hacking of systems and products be stopped. However, he said he was planning to appeal the seriousness and seriousness of the matter by telling the other party that he would not refuse the criminal procedure if no agreement was reached.

According to Tech Raptor, Nintendo has long been known as a company with a close relationship with hackers. In fact, Hector Martin, who was active as a hacker, was contacted by email from Nintendo and recalls that he was involved in vulnerability checking work as a freelance engineer. Nintendo was planning to hire Mr. Neimod as well, and in return for cooperation, it was also devised to give a prototype of Nintendo Switch and hardware samples that were under development at that time as an incentive.

Storytime: I did some pentesting and advising work for Nintendo after they approached me (via email, not stalking) in 2015. This was professional work on a freelance / consulting basis.

That NDA has expired. I won't talk about project details but let's talk about how that went.

— Hector Martin (@ marcan42) December 22, 2020
in Game, Posted by log1i_yk