I tried 'Potato Chips Rich Cheese Flavor for Cheese Lovers' which is the best match with the crunchy texture of thick sliced potatoes with the wavy attack of thick cheese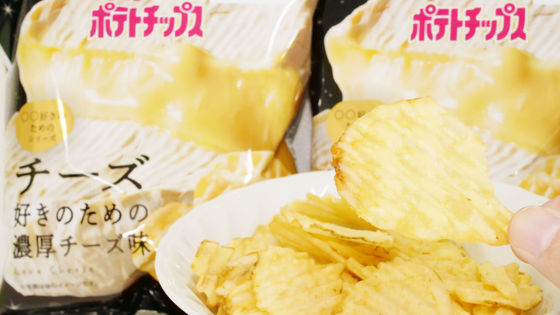 From December 22, 2020 (Tuesday), ' Potato Chips Rich Cheese Flavor for Cheese Lovers ' has appeared in Calbee's 'Potato Chips for XX Lovers' series developed by Lawson. The potato chips that are reprinted for one week until December 28 (Monday) are said to have excellent compatibility with thick sliced potato chips that are both responsive and easy to eat, and rich cheese, so actually I bought it and tried it.

Calbee Potato Chips Rich cheese flavor for cheese lovers 51g | Lawson official website

https://www.lawson.co.jp/recommend/original/detail/1423071_1996.html
Arrived at Lawson.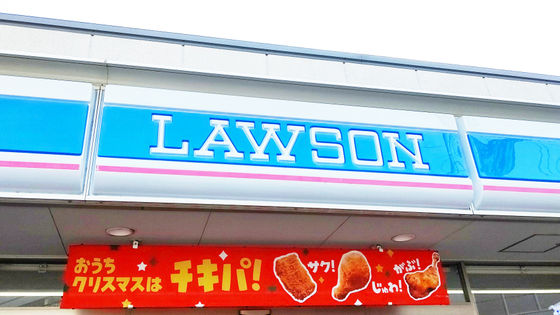 In the snacks section, I found the Lawson limited potato chips I was looking for.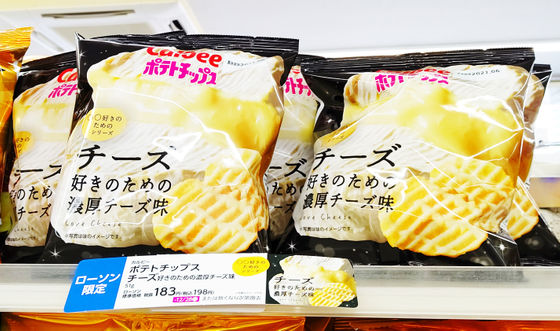 So I bought it and came back.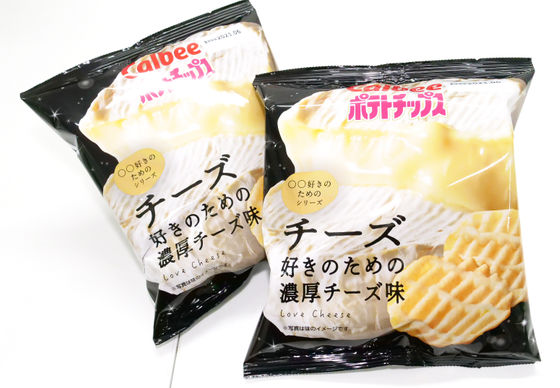 On the package, 'Series for XX lovers' is written along with an image illustration of melting Camembert cheese.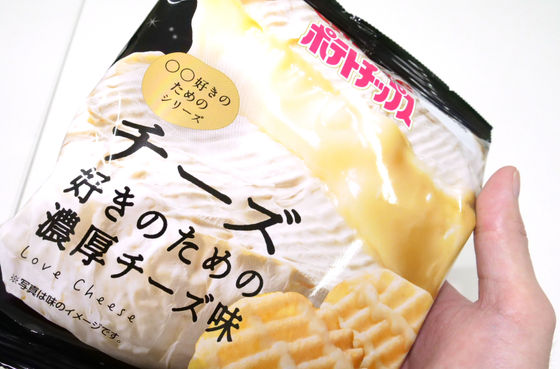 Looking at the raw materials, you can see that 'Cheese coaching' containing 'Camembert cheese powder' is used, as well as 'Cheddar cheese powder' and 'Mozzarella cheese powder'.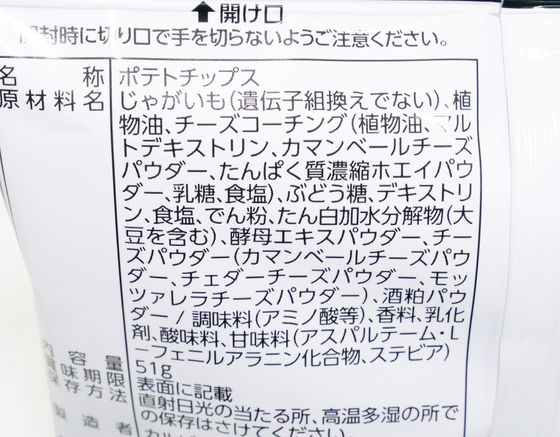 Calories are 289 kcal per bag of 51 g.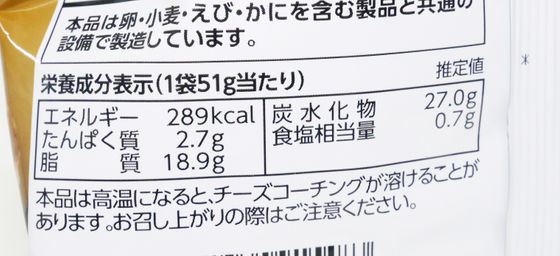 On the back side, 'This year's' sinful guy 'is back!' 'It's a whole-body dish for you who love cheese. Leave yourself to the wavy attack of rich cheese flavor.' There was a phrase written that would be exciting if you like cheese.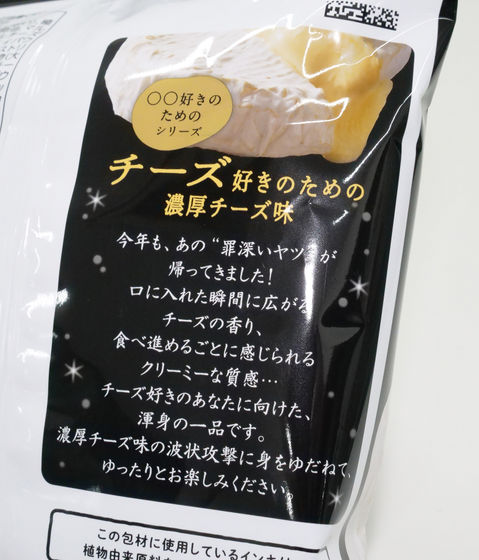 When I put out all the contents of one bag on a plate, it looks like this.



One side of the potato chips is covered with cheese coaching to fill the wavy surface valleys. When I tried it, the rich cheese taste and aroma spread in my mouth along with the crunchy texture. Other editorial staff who tasted it also said, 'It feels like the pizza taste is removed from the pizza potato and finished elegantly' and 'It seems to be a snack of wine because it has a strong taste', so it is exactly for other flavors It can be said that it is a taste for cheese lovers.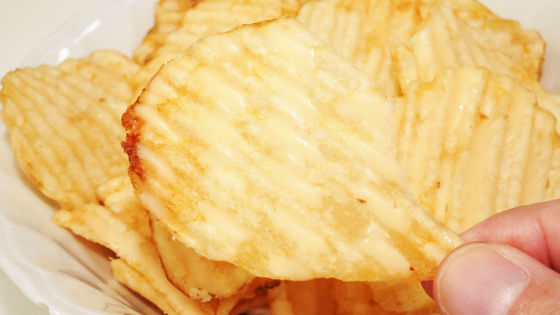 Lawson's exclusive 'Calbee Potato Chips Rich Cheese Flavor for Cheese Lovers' can be purchased for a limited time from December 22nd (Tuesday) to 28th (Monday), 2020, and the price is 198 yen including tax.