Users accuse the seller of dismissing the review 'If you write a 5-star review on Amazon, you will get a gift card'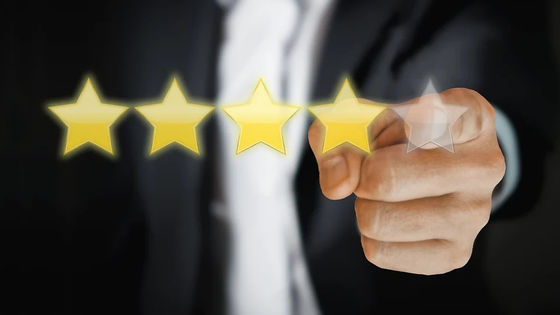 An Amazon user who discovered a card that says, 'If you like the product you purchased, please give it a 5-star rating. If you send us a screenshot, we will send you an Amazon gift card worth $ 10.' However, when I wrote a review pointing out this matter, I accused it of being rejected by Amazon.

Amazon disallows pointing out paid reviews «kmod's blog

http://blog.kevmod.com/2020/12/amazon-disallows-pointing-out-paid-reviews/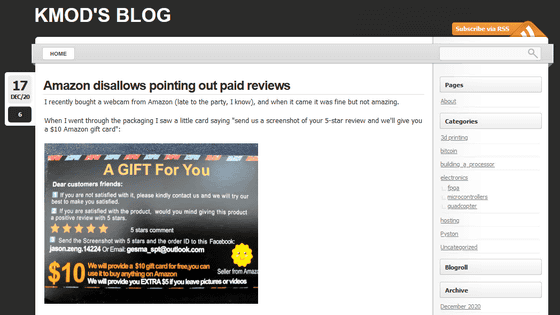 This was encountered by Kevin Modzelewski, the developer of the alternative Python implementation ' Pyston '.

When Modzelewski bought a webcam from Amazon, the package said, 'If you don't like the product, feel free to contact us. We'll do our best to satisfy you. If you like the product, it's a 5-star favor. Please review. If you send us a 5-star screenshot and order ID via Facebook or email, we will send you an Amazon gift card worth $ 10 (about 1000 yen). Please also post photos and videos. Then, I will add another 5 dollars (about 500 yen) ', he said that a small card was attached.

This is the photo of the card that Modzelewski posted on his blog.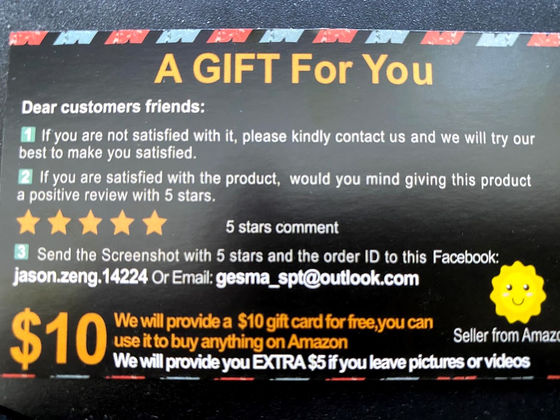 Modzelewski, who sometimes uses Amazon's customer reviews section as a reference for shopping, thinks that Amazon should not have allowed this kind of paid review purchase , so that it will be helpful for shoppers. To be honest, I wrote a review that says, 'This seller is paying $ 10 for a 5-star review. Don't trust what others say.' However, this review was rejected by Amazon.

An example of Amazon's dismissal of a review was 'Feedback about the seller should be provided elsewhere,' and Modzelewski understood that his review was rejected because it was true. The policy itself can work well, but in this case it is used to justify silence. '

In addition, although the review itself was rejected, when Mr. Modzelewski contacted the person in charge of Amazon about this matter, the person in charge seemed to take it seriously as 'I grasped the violation report about the seller'. That is.

In the comment section of the blog, there is an opinion that Amazon's response is 'because it is not a product review', but there is also a comment that the review about the seller was also refused in the past.