What is the result of asking three experts 'Can I go home this winter?'


Overseas, many people take vacations during the holiday season starting from Christmas, spending time with their families at home or at their parents' homes, and even in Japan, many people go home and spend the year-end and New Year holidays with their parents. Academic news site The Conversation asks a British expert, 'Can I visit my family for Christmas 2020, when the new coronavirus infection (COVID-19) is still rampant?' I bumped into three people and summarized the answers.

Should you visit your family this Christmas? Three experts weigh in
https://theconversation.com/should-you-visit-your-family-this-christmas-three-experts-weigh-in-152147

British Prime Minister Boris Johnson , who started the new coronavirus vaccine inoculation program developed by American pharmaceutical giant Pfizer on December 8, 2020, was asked to prepare for the Christmas season in Congress on December 16, 2020. in 'the can be reported that the vaccination program is off to a very good start, I am very pleased. However, the way to celebrate the Christmas not have to pay the latest of attention it will not be' the answer was, 12 may He stated that he would not relax the ' Christmas bubble ' policy, which limits the number of people gathering between the 23rd and 27th to a maximum of three households.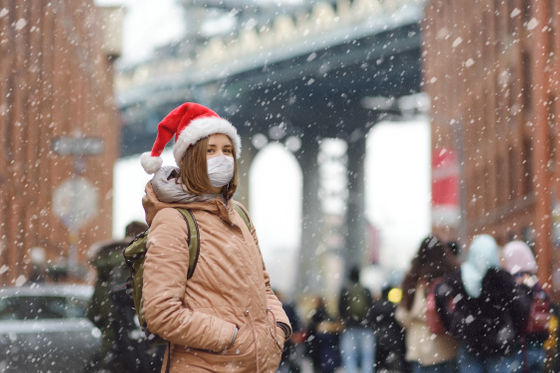 In light of this situation, the three experts responded to the question, 'Can I meet my family this Christmas?'

◆ 1: Lena Ciric, Associate Professor of Environmental Engineering, University College London
Ciric's answer is 'decisively no.' With the increasing number of COVID-19 case reports in the UK, relaxing the rules is likely to lead to a new peak in the New Year.

'A family gathering means that older people at high risk of COVID-19 disease and children who are too young to keep a distance come together,' Ciric said. , It would be virtually impossible to maintain the social distance of 2 meters required as a measure against COVID-19. '

In addition, it is not realistic that the room tends to be inadequately ventilated, and it is not realistic for people who are relaxing with their families to keep wearing masks, and it is even more ruled to drink champagne, which is indispensable for Christmas. Ciric is worried that this could be a nuisance. From these factors, Ciric concludes, 'I don't think Christmas family gatherings are worth the risk.'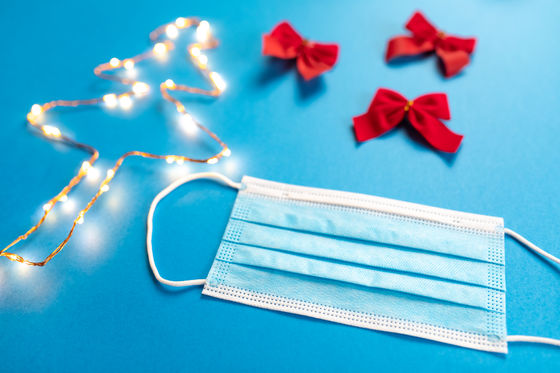 ◆ 2: Danny Doring, Professor of Geography, University of Oxford
Mr. Doring replied, 'It depends on the elderly.' For example, going to see an elderly parent who you don't usually meet is an act that increases the risk of infection in itself. On the other hand, in cases where a couple with children lives near their elderly parents and has often left their children on weekends, the risk of COVID-19 infection is not so high even if they do not meet only at Christmas. Mr. Doring pointed out that it would not change.

According to Doring, 'the number of people infected with COVID-19 in their 70s and above decreased from 0.80% to 0.48% from the end of October to the beginning of December,' according to a survey result that more than 99.5% of the elderly living in the United Kingdom. It also emphasizes the fact that many elderly people are already working to reduce the risk of infection without being infected with COVID-19.

With these factors in mind, Doring said, 'The easiest thing to do is ask older people how they want to spend Christmas. What is the risk they meet with people more than the combined risks of all other generations? It's twice as expensive. On the other hand, older people have scrutinized many risks in their lives and have succeeded in not dying, at least for now. No matter what they say, they are respected. It should be. '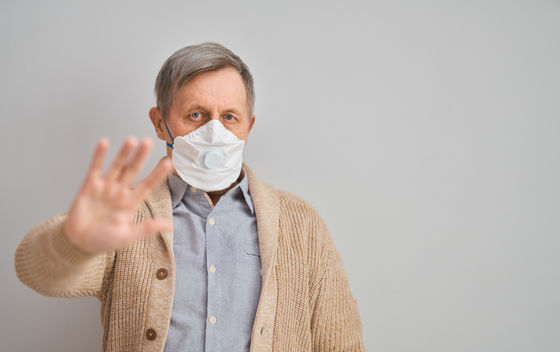 ◆ 3: Dr. Andrew Lee, Graduate School of Health Sciences, University of Sheffield
Lee, editor of Global Public Health , a peer-reviewed medical journal specializing in public health, said, 'We should avoid family gatherings at Christmas,' keeping in mind that medical services will be overwhelmed.

Lee pointed out that winter is a tough season for medical services in the first place, and that if the number of people infected with COVID-19 increases, treatment other than COVID-19 will be delayed. 'Allowing families to gather in one place on Christmas is like anointing the fire and promoting the spread of the infection,' he said. Lee also said that an increase in the number of people infected with COVID-19 could affect not only medical institutions but also other environments such as schools, nursing homes and workplaces, leading to greater social and economic turmoil. I list it as one of the reasons for opposition.

For this reason, 'In this situation where protection by vaccination programs is promised, the National Health Service will make every effort to give time to deliver vaccines to people vulnerable to as many infectious diseases as possible. It should be. Gathering families in one place at Christmas is an unnecessary risk and comes at the cost of losing lives, 'concludes Lee.

in Note, Posted by log1l_ks