What is the aim of the news that Facebook will transfer user data from Ireland to its home country?

by
Esther Vargas
Reuters reported on December 16, 2020 that Facebook will transfer data management for all users in the United Kingdom from its international headquarters, Facebook Ireland, to its Facebook headquarters in California, USA.
Exclusive-Facebook to move UK users to California terms, avoiding EU privacy rules | Reuters
https://www.reuters.com/article/britain-eu-facebook-exclusive-idUSKBN28P2HH
Facebook's UK branch told Reuters, 'Like other companies, Facebook has been forced to respond to the
UK's withdrawal from the EU
(Brexit), which has led to Facebook's legal liability and obligations to UK users. It has been decided to move from Ireland to Facebook headquarters, 'he said, stating that he would move the data management of all UK users from Ireland to headquarters.
According to Reuters, this aims to circumvent the strong privacy rules that Britain has developed in anticipation of Brexit. In the United Kingdom, privacy protection has been implemented in accordance with the
EU General Data Protection Regulation
(GDPR), but Brexit will remove the United Kingdom from the countries covered by the GDPR.

by Frank Buschman

So, on December 15th, UK regulators announced a new Internet privacy-related rule, commonly known as the ' Online Hazard Bill .' The GDPR stipulates a fine of up to 4% of global sales, while the new UK law imposes a strict fine of 10% of global sales. Privacy rules are expected to be stricter.

On the other hand, in the United States, the ' Bill to clarify the legal use of overseas data (commonly known as the cloud law)' was enacted in 2018, which stipulates that American companies can easily manage data held in other countries, and the United Kingdom It is said that there are many concerns about the privacy system, which is less regulated than the above.

'The more personal information a large American company holds, the more surveillance and data transfer to the US government,' said Jim Killock, CEO of Open Rights Group , a UK-based digital privacy advocacy group. It is more likely that you will be the target of. ' 'American courts have expressed the view that the protection from unjustified investigations under the Constitution does not apply to non-American citizens abroad,' Reuters said.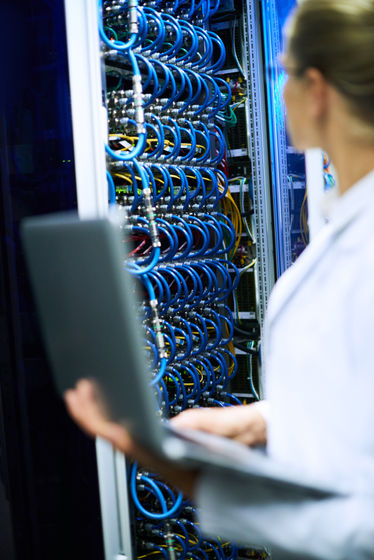 Prior to Facebook, Google withdrew user data from Ireland to its home country in February 2020. 'We will continue to process UK user data in Dublin, Ireland,' a Twitter spokeswoman told Reuters.

Irish regulators have announced on December 15 that Twitter will be fined € 450,000 for violating the GDPR and will continue to store data. It is expected that the situation of dividing light and dark will continue.