What kind of taste does Burger King 'Plant Base Wapper' using direct-fired 'meatless' patties really taste? I actually tried it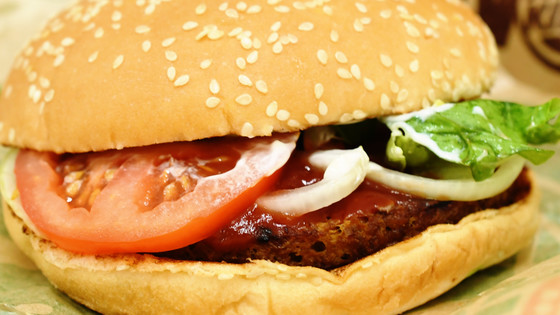 On Friday, December 11, 2020, Burger King introduced the meat-free hamburger ' Plant Base Wapper ' using 100% vegetable patties. After about two years of trial and error, Burger King appeals that 'a hamburger that we can provide with confidence has been completed' with a whopper sandwiched between soybean-derived vegetable patties baked on an open flame. I actually tried to see what it was like.

The last confident work of 2020 from Burger King®! New release of 'Plant Base Wapper ®' using 100% vegetable patties!

https://www.burgerking.co.jp/dist/home/#/campaignDetail/272
I bought a plant-based whopper (590 yen including tax).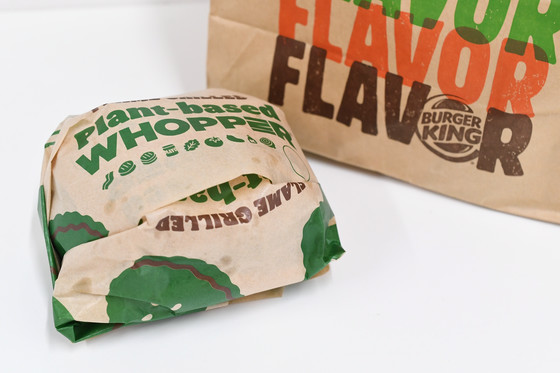 When I removed the wrapping paper, what appeared was a hamburger that looked very ordinary.



Compared to a transportation IC card, the size is like this.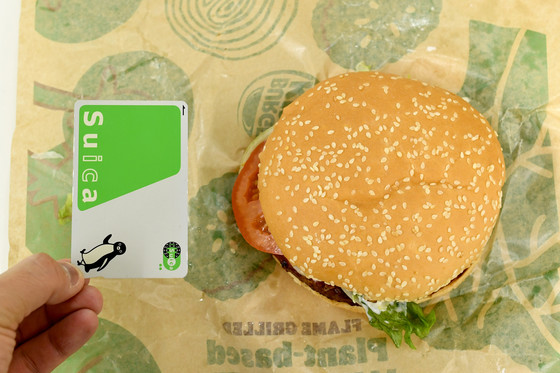 If you take a closer look at the soybean-derived patties, you can see that the patties are grilled on an open fire, but the surface is certainly a little different from the meat patties and has a bright color.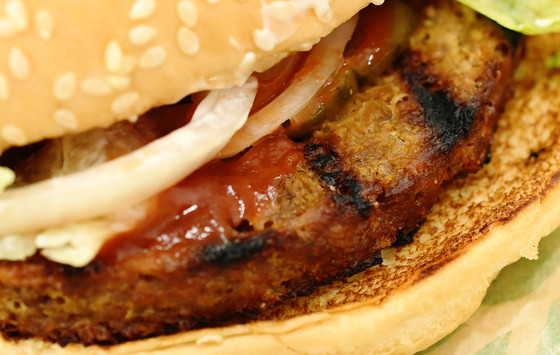 Below the buns are lettuce, tomatoes, onions, pickles and sauces.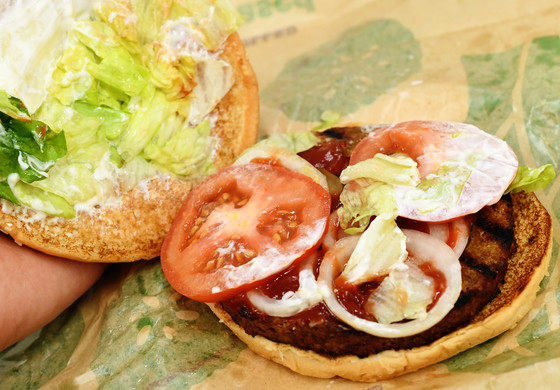 When I cut it with a kitchen knife, unlike juicy beef patty, the gravy and fat did not overflow. The graininess seen from the cross section is slightly coarse.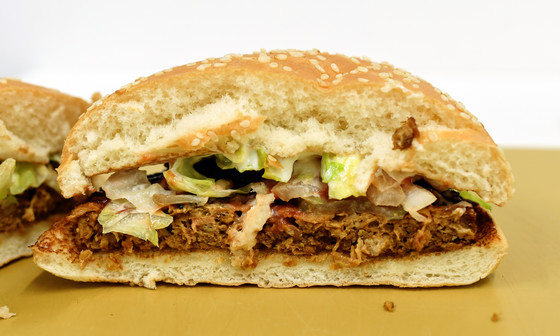 When I try to eat it, I can feel the aroma of the grilled meat firmly, but the juiciness of the chunky meat is not. However, the texture is exactly the meat itself. Since it is derived from soybeans, the taste does not completely reproduce beef, but it does not have the peculiar habit of beef patty, so it has an impression that it is lighter than a normal whopper. Although it does not have the heavy umami flavor derived from beef, it is well organized and voluminous as a whole.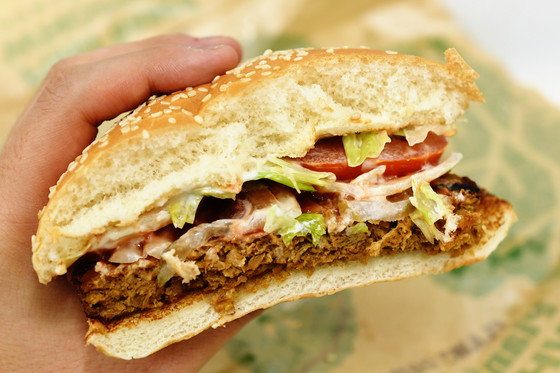 Plant-based Wapper is available at Burger King stores nationwide from Friday, December 11, 2020. It's a limited-time menu, so if you're curious, it's a good idea to check it out early.