Interview with director Ginz Gilbarodis, who created the movie 'Away' that the movie production by one person overlapped with the hero's solo journey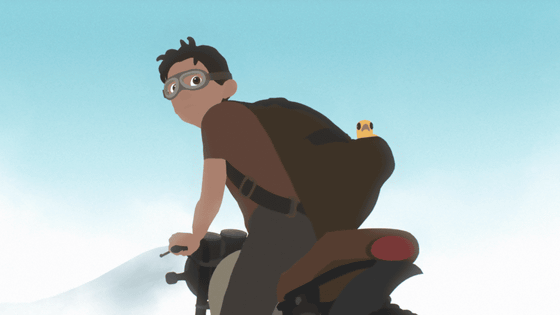 The movie 'Away
' has been released from December 11, 2020 (Friday). This work is a remarkable work that has achieved nine international animation film festival crowns, including the first Grand Prix of the Annecy International Animation Film Festival's Contorchan Award, but its feature is 'a movie without dialogue made by the director alone'. That point. I asked Director Ginz Gilbarodis how he created such a work.
Movie 'Away' official website
https://away-movie.jp/
Director Ginz Gilbarodis who responded to the interview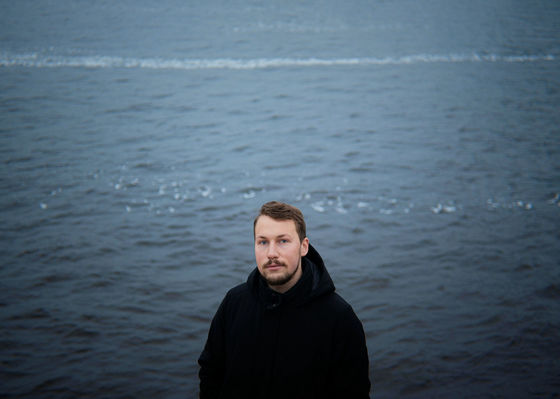 GIGAZINE (G):
According to the official website, 'I started making anime at the age of 8'. What kind of anime did you make at first?

Director Ginz Gilbarodis (Ginz):
When I was a kid, I used to make something really simple with Lego and plastic, and draw flipbooks on the edges of my notebook. Then I used to use early versions of FLASH. When I was 15 years old, I started to get serious about it (laughs), but from that time on, I started making short films with a story. You can freely draw a fantastic world in animation. There are no restrictions like in live action, so you can control everything from the background to the subtle facial expressions of the character, and it's a medium that suits me as a 'control freak' who wants to take control of everything (laughs).

G:
'Away' is a work without all-out lines, and it makes you feel as if you are actually traveling or exploring. Is this an image of the director's journey, or is there something that is reflected in the actual experience?

Gintz:
One of the reasons why there are no lines is that the amount of scraping can be expressed more richly with camera work, music, and sound.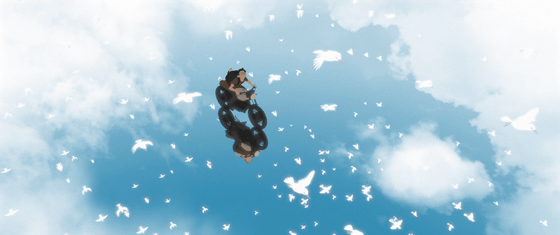 And there is certainly a part that was inspired by my experience. There is also the feeling that 'it's like this when I'm traveling' and the feeling that I'm reminded of myself when I stand alone in the vast wilderness. Also, I think it shows the feeling I had when I was making my own work. Wandering alone on an isolated island is the same as making a movie alone. So I think it's a very personal movie of my own (laughs). Various animals are coming out and everyone is flocking, but the boy continues traveling alone.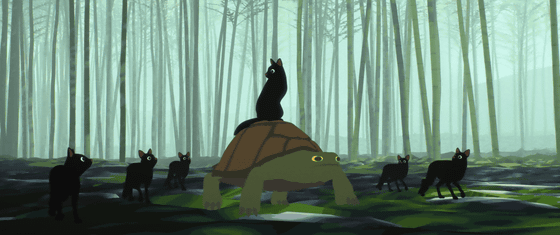 G:
When the director held a talk event called 'Making of Away' at the 6th New Chitose Airport International Animation Film Festival, he was asked about making everything by himself, 'Small budget' and 'Creative'. He cited three reasons: 'control' and 'A way to Learn different skills'. Do you have any new work or skills you have acquired in this work?

Gintz:
One is 'I added music myself'. It was a new experience because I had never done it before. The other is to create a feature-length story. Unlike short films, I feel like I've learned what it takes to keep the audience from getting bored. It was a very challenging task.

G:
So that's it.

Gintz:
And technically, I was able to save time by using real-time rendering for the first time. If not, I think it would have been difficult to make a feature film by myself in this way. I think I also learned one more thing about marketing and ration. I feel like I've finally figured out how to get a lot of people to see it, so I think I'll be able to do that in advance when I do my next work.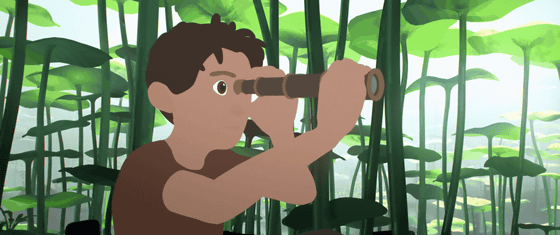 Gintz:
In that sense, 'I was able to gain a lot of confidence' is a big factor. The scariest thing about me was, 'If you work with someone else, you don't know how to answer when asked for instructions.' I feel that I have overcome that and are ready for the next work. I came by myself, so I felt that this film became a film school for me. After all, the best way to learn is to try this and that yourself. I would like to recommend this method to everyone.

G:
The director's comment was posted on the official website of the work, 'I'm really happy that it will be released here in Japan, a place that has given me a lot of inspiration.' At the talk event mentioned above, Studio Ghibli's work and 'Future Boy Conan' were mentioned as the animations that influenced him, and 'Kaze no Tabi Bito', 'INSIDE', and 'Wanda and the Colossus' were mentioned in the game. What is exciting about Japanese works for the director?

Gintz:
Most Western animations are for children, but Japanese animations are made for a wide range of people. Recently, such works have appeared in the West, but I think Japanese animation has a long history of works other than those for children. Also, the mainstream of the work has a similar story in the West, but Japanese animation has a wide range of things such as entertainment, emotional, poetic, and atmospheric. In addition, I also like the fact that storytelling is not a problem. I also like the tempo that the 'movement' stands out by adding such slowness and speed, where there is a 'pause' where you can thoroughly enjoy the scenery on the spot.

Looking at Studio Ghibli's work, I feel that there is a part inspired by European culture and the city. It is also interesting to see the exchange of ideas and culture that Japan's unique perspective is added to it and it becomes a work, and it is spreading to the world such as Europe again.

Thinking this way, the world is small, and it connects stories, cultures, and concepts. In particular, I think that anime has universality regardless of the times.

G:
The director says that there are three reasons why this work is composed of four chapters, 'to obtain funds', 'to concentrate', and 'to make it a safety net when the production collapses in the middle'. .. What was the biggest crisis or the most difficult thing in production?

Gintz:
I spent a year or two in my life and couldn't stop now (laughs), so I didn't have to say 'it's hard, I can't do it anymore', and I thought I'd complete everything. As a crisis, there was a case where a file was lost and recreated. However, when I made it again, at first I tried various things and it felt like a rehearsal, but after learning various things, I was able to sort out 'this is important, this is not important', so more A good one is completed. The result is okay (laughs)

Other than that, it wasn't that difficult. However, in 3D, there are various technical problems that need to be solved, but I'm not interested in them ... I enjoy playing music and sculpting, but I have time for the parts that aren't fun. It was a little painful to have to use.

Also, there is the difficulty of 'working to change 0 to 1'. With a blank sheet of paper in front of me, 'Well, what to draw?' Animation has endless possibilities, so on the contrary, it can be a curse. Sometimes you get into a situation where you don't know where to start ... However, I don't think you can get such a sense of accomplishment by drawing and creating something. Also, I spend more time on animation than when building a story, but it was also important to first make a good story about what I wanted to tell. If the script isn't good, you can't devise it later with animation.

G:
There are a series of unpredictable scenes one after another, but I heard that there is no storyboard in this work. Do you have a hard time keeping everything in your head?

Gintz:
Well ... I think this production style suits me (laughs). I don't have a team, so I can make it without a storyboard or storyboard. You don't have to explain to someone else, 'I want to do this.'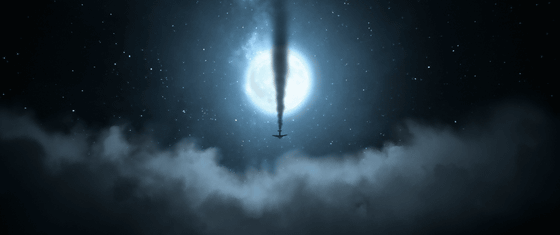 Gintz:
The interesting thing about 3D animation, the free and nice thing, is that you can go back and start over. 'Let's set the camera position here' and 'Let's set the angle this way' are not easy to do with hand-drawing, but with 3D animation, you can adjust the background and lighting at the same time. Since each work process affects others, even if you say 'I want to shine light, so let's move the frame, let's change the position of the camera here', it's easy to turn around because it's one person. I don't think this would have happened if I had formed a team.

G:
This is the last question. What kind of work will the next work 'Flow' be?

Gintz:
This is a story about a cat that is afraid of water, based on the previously released short story 'Aqua'.

Aqua on Vimeo


Gintz:
One day, it was flooded by a great flood and we had to overcome the fear of water. I'm going to get on a boat, but I'm afraid of other animals. I draw the conflict that it doesn't go well. Since this work will be made by a team, I think that it will be a projection of the feeling that I will experience 'it is difficult to do with other people'. Masu (laughs). Like 'Away', it's an anime, an adventure, and no dialogue. However, I think the scale will be bigger and the pictures will be more sophisticated and interesting. I'm currently drawing a script and concept art, and I think it will be completed in a few years, but I'm looking forward to it myself.

G:
I am looking forward to the release of 'Away' in theaters. Thank you for today.