Apple and Google eliminate apps that use 'software that provides users' location information to the military'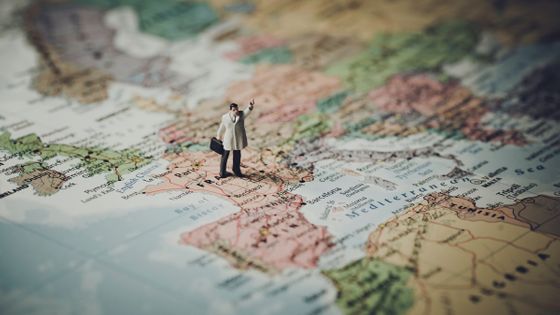 In November 2020, overseas media Motherboard reported that 'the US military is purchasing location information collected through various smartphone apps.' In response to this report, Apple and Google announced that they will ban the use of 'software created by companies that sell location information collected by the US military' in apps.

Apple and Google to Stop X-Mode From Collecting Location Data From Users' Phones --WSJ

https://www.wsj.com/articles/apple-and-google-to-stop-x-mode-from-collecting-location-data-from-users-phones-11607549061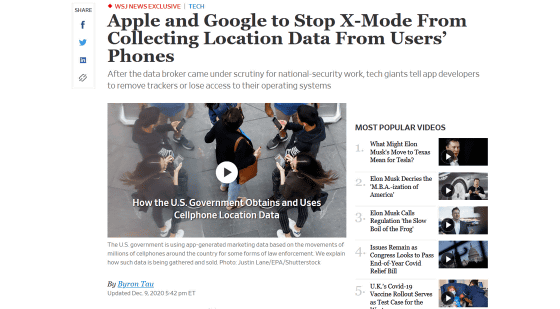 Apple and Google Push Location Tracker X-Mode Out of App Stores
https://www.vice.com/en/article/g5bjpx/apple-google-x-mode-xmode-app-stores

Apple to Ban Apps With X-Mode Tracker That Deals Data to US Defense Contractors --MacRumors
https://www.macrumors.com/2020/12/09/apple-bans-apps-x-mode-tracker/

One of the location information sales routes to the US military reported by Motherboard was through a company called ' X-Mode '. X-Mode provided a software development kit (SDK) to application developers, and sold the location information collected by the application with the embedded SDK to related companies of the US military.

Among the apps that X-Mode used to collect location information, there are apps for Islam such as the dating app 'Muslim Mingle' for Muslims and the worship app 'Muslim Pro' that displays the direction of Mecca. Is included in large numbers. Muslim Pro has been downloaded over 50 million times on the Google Play store and over 98 million times on other platforms, including iOS.

It turns out that the military is buying up the location information collected from the app --GIGAZINE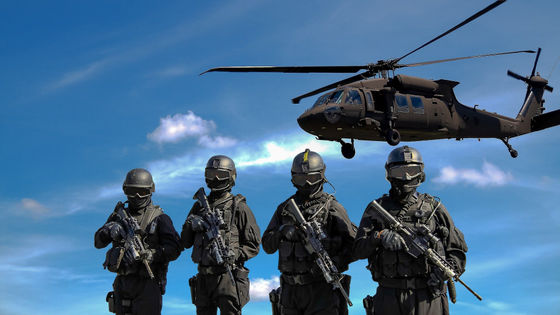 In response to these reports being problematic, Apple and Google have decided to 'ban apps that use the X-Mode SDK.' All apps published on the App Store and Google Play need to remove the X-Mode tracker, and if the app developer does not remove it, it will be removed from the platform. Apple has given developers two weeks and Google has one week.

According to a survey on the App Store conducted by Apple, the SDK for X-Mode was found in about 100 apps released by more than 30 developers, but all developers are related to X-Mode and the military. He said he didn't notice. However, some apps did not ask the user for explicit permission to send location information to X-Mode.

Motherboard points out that Apple and Google's decision to refuse the collection and sale of location information by private companies will be a big blow to the location information industry, which is said to be worth billions of dollars. X-Mode has accused Apple and Google of setting a precedent that will have a significant impact on the app ecosystem, as many other companies are collecting location information in a similar way. ..

Senator Ron Wyden, who is investigating the sale of location information to government agencies, claims that Americans are plagued by apps that sell their location and sensitive data to government agencies. 'It's correct and commendable that Apple and Google have removed the most famous tracking company, X-Mode, from the app store,' said Senator Weiden.