The market size of 'Christmas tree' is hundreds of billions of yen in the United States alone, what is the actual situation?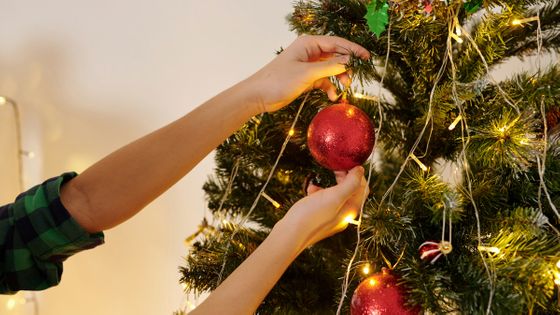 At Christmas time, Christmas trees are displayed in the streets and houses in Japan, but Americans spend $ 2 billion a year on Christmas trees.
The Hustle
, a business technology media, reports on the Christmas tree industry in the United States.
The economics of Christmas trees
https://thehustle.co/the-economics-of-christmas-trees/
At the time of writing the article, 98% of the natural Christmas trees in the United States are shipped from tree farms that grow Christmas trees. According to the United States Department of Agriculture, there are 1500 Christmas tree farms in the United States, each farm ranging in size from 2 acres to 9 acres.
A total of 350 million Christmas trees are constantly grown on Christmas tree farms in the United States, of which 25 to 30 million are said to be shipped in one season. Approximately 75% of the supply comes from relatively large farms of 500 or less, and by state, Oregon, North Carolina, Michigan, and Pennsylvania account for two-thirds of the total supply in the United States. Occupy. Among them, in Oregon, which has a population of about 4.2 million, 50 million Christmas trees, which is 12 times the population, are cultivated.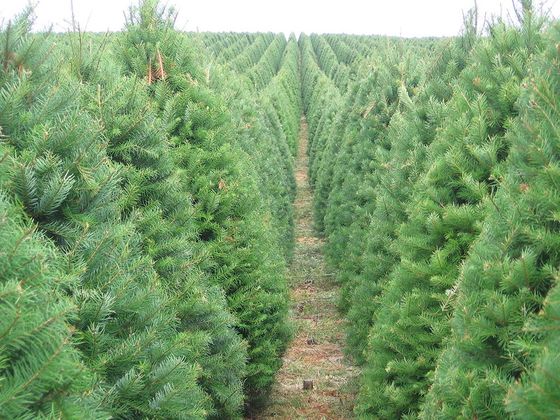 by
Oregon Department of Agriculture
There are at least 15 varieties of trees cultivated as Christmas trees, such as
Fraser fir
and
Eastern red
cedar, but their production cycles are almost the same. Farmers buy and grow seedlings of about $ 0.5 (about 52 yen) to $ 1 (about 104 yen), and after two years, they replant them in the fields and grow them even larger.
A typical farm planted 1200 Christmas trees per acre, and it takes eight to ten years to grow to a size of six feet (1.8 meters) that can be shipped as a tree. The Christmas tree is a special crop among the crops due to the special production cycle that takes 8 to 10 years from the start of growing to shipping.
'It takes a lot of blood, sweat, and tears to grow a Christmas tree,' said
Bert Craig
, a professor of horticulture at Michigan State University, noting that it takes time, effort, and cost. Also, Beth Ann Bossio, who runs a farm called 'Quarter Pine Farm' in Pennsylvania, calls Christmas tree cultivation 'an unpredictable game that tests patience.'
'It takes a very long time to make a profit in this business, and something can go wrong during that time,' said Bossio. 'Most of the
Douglas fir
varieties have been damaged due to the late frost this year. I also know that there are farms where all the trees have died because it didn't rain. '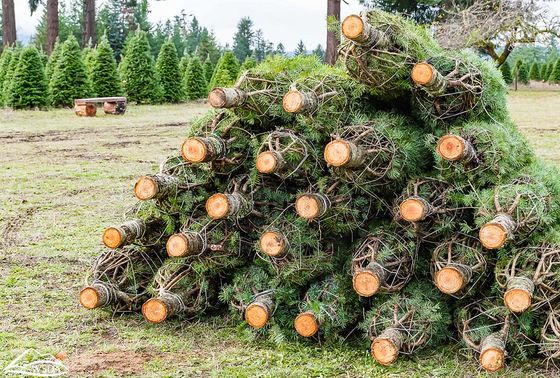 by
Washington State Department of Agriculture
The peculiarity of Christmas trees, which takes nearly 10 years from the start of cultivation to shipping, means that the profits of farmers are greatly influenced by the market 10 years after the start of cultivation. If you grow too many Christmas trees to meet market demand, the price may collapse and your profits may decrease, and if you grow too few, the unit price of Christmas trees may rise at once.
For example, in the 1990s, farmers planted too many Christmas trees, and in the early 2000s, the price of Christmas trees fell sharply, forcing many farmers to go out of business. On the other hand, since 2008, when the impact of the recession caused by the
Lehman shock
was strong, the number of plants planted was small, so the market price of Christmas trees rose at a stretch after 2016. From 2008 to 2014, the average retail price per bottle was about $ 36 (about 3700 yen) to $ 41 (about 4300 yen), but after 2016 it is about $ 75 (about 7800 yen) per bottle. It is said that it is being traded.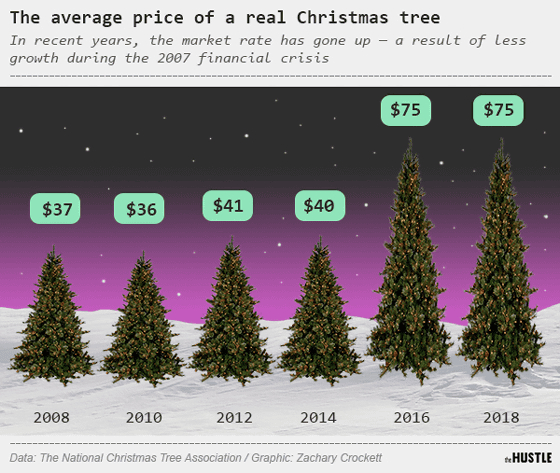 Once the Christmas tree has grown to a size that can be shipped, it will be graded based on size and quality. The sales method is roughly divided into 'U-Cut' and 'wholesale'. U-Cut is a method in which consumers cut down Christmas trees from their farms and carry them out, and wholesale is a market in which farmers cut down trees. It is a method of shipping to.

U-Cut, which accounts for one-third of all shipments, is said to be selected by consumers who are looking forward to the agricultural experience of 'cutting down Christmas trees' and is popular on relatively small farms. That thing. At U-Cut, one Christmas tree is sold for about $ 60 (about 6200 yen) to $ 80 (about 8300 yen), which is the same as the average retail price, and farmers' profits because there is no margin for wholesalers and retailers. This is a high rate method.

On the other hand, wholesale is a system in which huge farms mainly contract with home improvement stores and supermarkets to ship a large number of Christmas trees. Holiday Tree Farm, the world's largest Christmas tree farm in Oregon, cuts and ships more than one million Christmas trees in 30 days during the season. The Holiday Tree Farm operates seven helicopters at full capacity from sunrise to sunset, loading as many as 1000 Christmas trees per hour into shipping trolleys.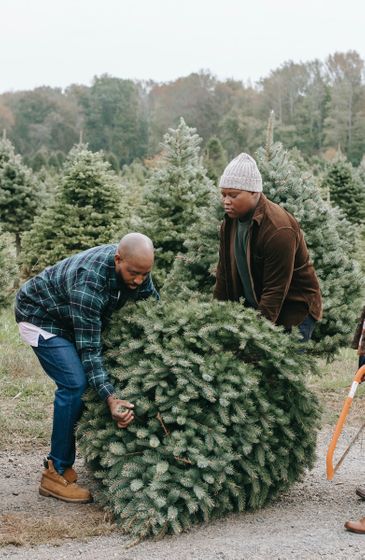 Producing Christmas trees can be a daunting task, but The Hustle surveyed Christmas tree farms in Pennsylvania, North Carolina, Wisconsin, Oregon, and Michigan, and found that the average wholesale price of Christmas trees was 35 per tree. It was about a dollar (about 3600 yen). Considering the cost required for production, the profit margin is about 25 to 30%, and the profit per bottle is only about 8 dollars (about 830 yen) to 10 dollars (1040 yen).

In recent years, in addition to problems such as climate variability and the aging of the bearers that affect the growth of Christmas trees, the rapid growth of 'artificial Christmas trees' has become a major threat. At the time of writing, the number of Christmas trees that Americans decorate in various situations is 96 million a year, of which 81% are artificial Christmas trees and only 19% are natural.

In 2019, the number of artificial Christmas trees shipped was 25 million and the number of natural Christmas trees shipped was 26 million, but since artificial Christmas trees can be reused for several years, as a result, the share of natural Christmas trees is shared. Is being robbed. 'Without fake trees, real trees would have sold twice as many,' said Doug Handley, a spokeswoman for the National Christmas Tree Association (NCTA), a Christmas tree industry group. I will.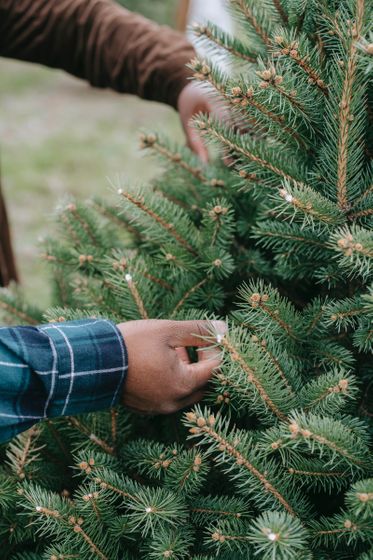 According to the US Department of Commerce, 85% of artificial Christmas trees are produced in China, the center of which is Yiwu, which produces various Christmas decorations. There are more than 600 Christmas decoration factories in Yiwu, and the employees who manufacture artificial Christmas trees work 12 hours a day, with a monthly salary of about $ 600 (about 62,000 yen). And that.

It takes about 8-10 years for a real Christmas tree to grow, but artificial Christmas trees can be manufactured in just two days, and wholesalers and retailers have a larger margin than natural Christmas trees. Many Christmas tree farmers say they can't compete with artificial Christmas trees in terms of profitability and speed of production cycles, Bossio said, 'whether this helps American producers or foreign manufacturers. It's a problem. '

Jamie Warner, CEO of Balsam Hill, the largest artificial Christmas tree industry, points out that artificial Christmas trees are more cost-effective than natural Christmas trees and are environmentally friendly as they can be reused for up to 10 years. Meanwhile, former Christmas tree farmer Handley said, 'What would my wife say if I brought a plastic rose home on Valentine's Day? Nothing beats the real thing.' The value of a natural Christmas tree is convenient. And complained that it was not exchangeable for the price.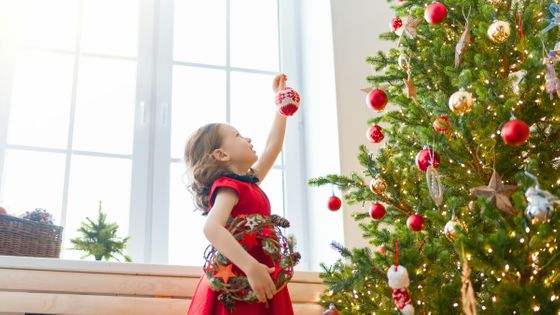 in Note, Posted by log1h_ik