A 'monolith' that suddenly appeared in the desert and suddenly disappeared is now found in Romania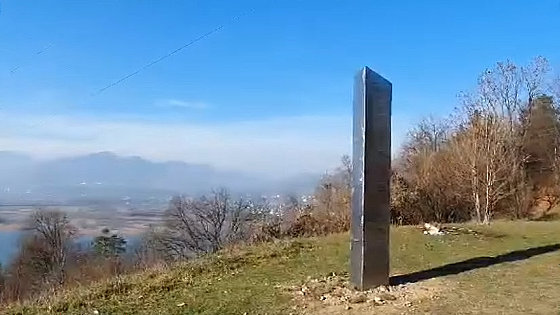 It was talked about that a huge object such as a mysterious object, a monolith, that appeared in '
2001: A Space Odyssey
' suddenly appeared in the desert area of Utah, USA, and suddenly disappeared 10 days later. This time, a monolith appeared in the Romanian city of Piatra Neamş, about 6,000 miles (10,000 km) from Utah.
Mysterious monolith found in Romania after similar one disappears from Utah | The Independent
https://www.independent.co.uk/news/world/europe/monolith-romania-utah-batca-doamnei-hill-b1764327.html
Another Mysterious Monolith Suddenly Appears — This Time In Romania: NPR
https://www.npr.org/2020/12/01/940441737/another-mysterious-monolith-suddenly-appears-this-time-in-romania
The monolith was discovered in the desert of southeastern Utah, USA
on November 18, 2020
. The local authorities who found it did not disclose the location of the monolith, but volunteers have identified it and many have come to visit the monolith deep in the desert. However, on the evening of the 27th, it was discovered that it had been removed by an 'unidentified gang.'
This is a monolith found in Utah.


And on the same day as the removal on the 27th, local media reported that a mysterious monolith appeared in the city of Piatra Neamş, Romania.

Altă ciudățenie a anului 2020. Monolit metalic, apărut în mod misterios pe platoul de la Bât ca Doamnei
https://www.ziarpiatraneamt.ro/alta-ciudatenie-a-anului-2020-monolit-metalic-aparut-in-mod-misterios-pe-platoul-de-la-batca-doamnei

You can also check the images taken by the local media from the following.


This time, the monolith stands on a hill with a good view, not in the desert.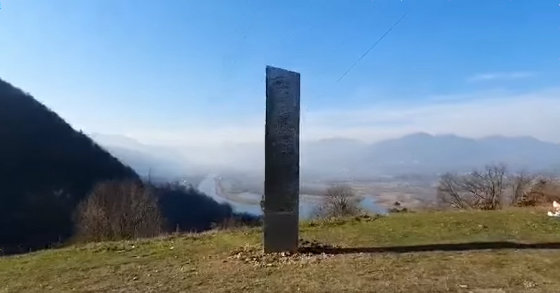 According to local media, the size is 10 to 12 feet (3 to 3.6 m). The surface of the desert monolith was smooth, but you can see that this monolith has something like a pattern written on it.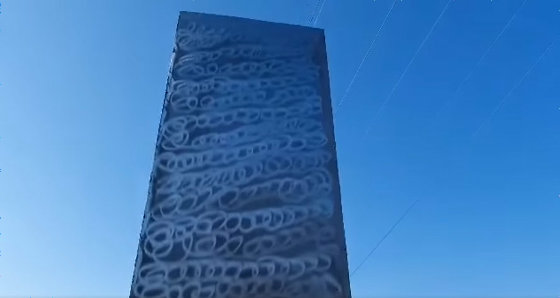 When you hit it with your hand, it makes a light metallic sound.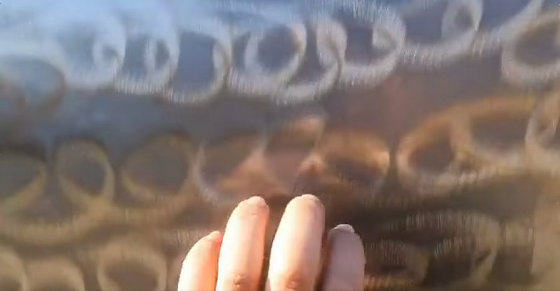 There was something like a seam at the bottom of the monolith. It turns out to be completely different from what was found in Utah.



Andrey Caravelea, Mayor of Piertraniumts, also mentioned Monolith on Facebook. 'You don't have to panic just because there are life forms in space. My guess is that a cheeky teenage alien plans to use his parent's UFO to install a metal monolith in the world while he's away. You've set it up. First in Utah, then in Piatlaniumtu. We're honored to have chosen our city, 'he said in a post.

in Video, Posted by darkhorse_log