Haagen-Dazs has released a 'Strawberry Fromage Cookie' that melts a refreshing sour strawberry sauce and mascarpone cheese, so I tried it.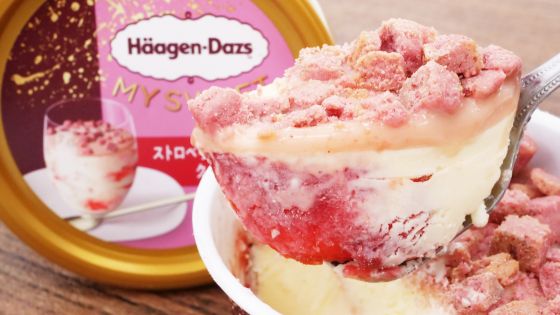 From the ' My Sweet ' series sold exclusively by Haagen-Dazs at Lawson, ' Strawberry Fromage Cookies ' using mascarpone cheese and strawberry will be available for a limited time from December 1, 2020. I heard that you can enjoy the mellowness of mascarpone cheese and the moderate acidity of strawberry, so I actually tried to see what it tasted like.

My Sweet Strawberry Fromage Cookies | Ingredient Information | Haagen-Dazs Japan

https://www.haagen-dazs.co.jp/products/others/strawberry-fromage-cookie.html
The package of 'Strawberry Fromage Cookie' looks like this.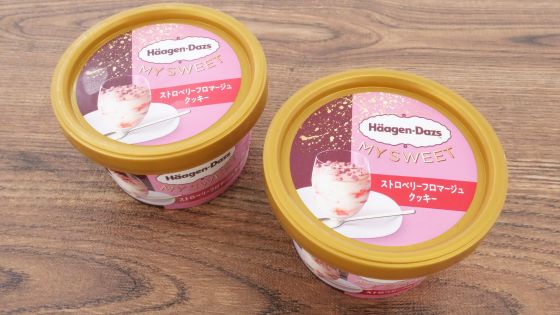 On the lid, sweets made by mixing mascarpone cheese with strawberry sauce and topped with berry cookies are drawn, and you can imagine the taste of 'strawberry fromage cookies'.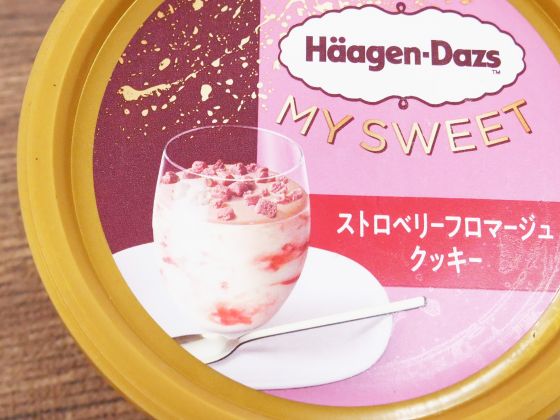 By type, ice cream contains 9.0% non-fat milk solids, 13.0% milk fat, and 0.7% egg fat. The raw material names are cream using raw milk from Hokkaido, non-fat concentrated milk, and sugar. You can see berry-based ingredients such as strawberry coaching, berry cookies, and strawberry sauce with cassis juice along with ice cream ingredients such as and.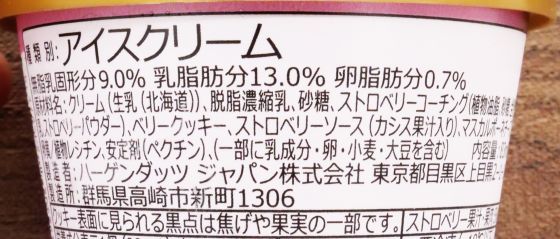 Each calorie is 251 kcal.




When I opened it, I found that berry cookies were spread all over the ice cream.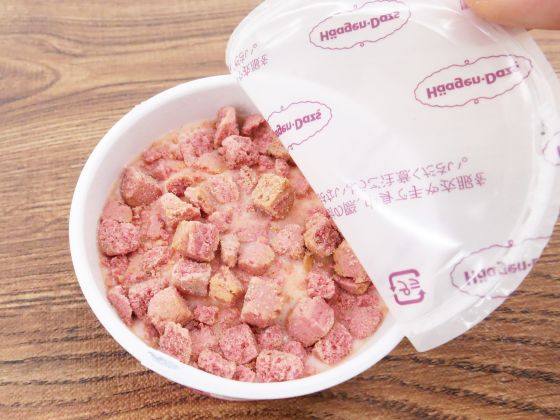 When I ate only berry cookies, it was not a moist type but a crunchy type cookie.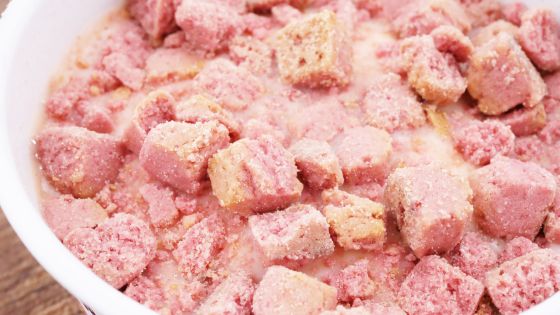 When I scooped the ice cream, a strawberry sauce with red cassis juice appeared along with white mascarpone cheese ice cream.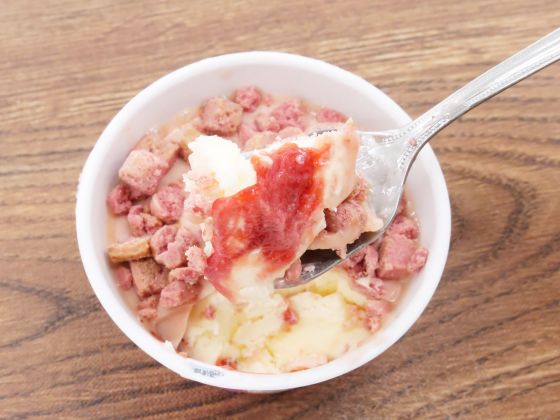 When you try it, you can enjoy the rich sweetness of mascarpone cheese and the refreshing acidity of cassis and strawberry. Since the strawberry sauce is randomly kneaded into the ice cream, the balance of sourness and sweetness is different for each bite, and you can enjoy various balances while eating. In addition, the sourness can be felt from the berry cookies with a crunchy texture that is topped, so the overall taste was refreshing.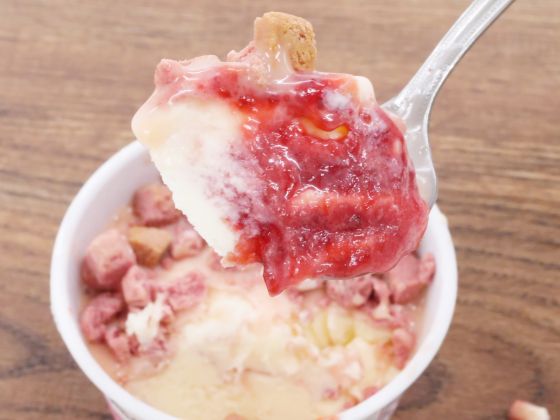 'Strawberry Fromage Cookie' is 320 yen excluding tax and will be available at Lawson and Natural Lawson nationwide for a limited time from December 1, 2020.