I tried 'Mister Donut' which is a donut with Pikachu and monster balls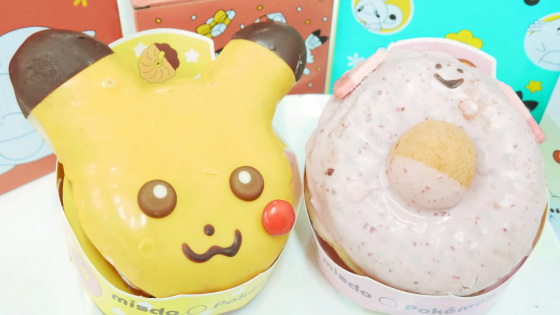 ' Missed Pokemon Donuts ', which are modeled after the characters and items that appear in the game '
Pokemon
', have appeared in Mister Donut since November 13, 2020. This is the third time that
Pokemon and Mister Donut collaboration donuts
have been sold, and
it
is said that new donuts that have never existed
before
have appeared, so I bought it immediately and tried it.
Missed Pokemon Donuts, Pon de Reese | New Products | Mister Donuts
https://www.misterdonut.jp/m_menu/new/201113_pokemon_donut/
Arrived at Mister Donut.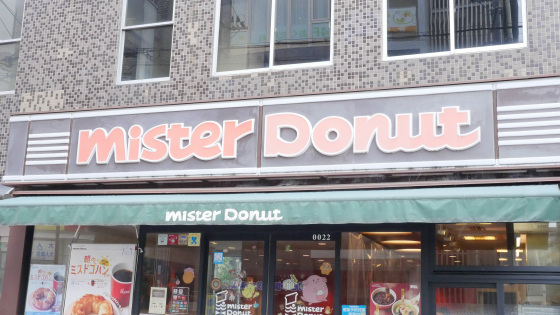 At the entrance, cute illustrations such as Pikachu and Bulbasaur were drawn.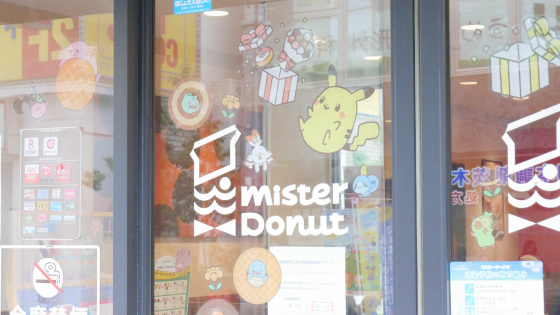 There are four types of Pokemon donuts sold in this collaboration: 'Pikachu Donuts', 'Lucky Donuts', 'Maru de Monster Ball', and 'Maru de Hyper Ball'. You can purchase each separately, but if you purchase the prepared set, you will get original goods. This time, I bought two types of donut A set (1300 yen including tax for takeout) and two types of donut B set (1250 yen including tax for takeout). Now you can get all the Pokemon donuts and Pokemon goods.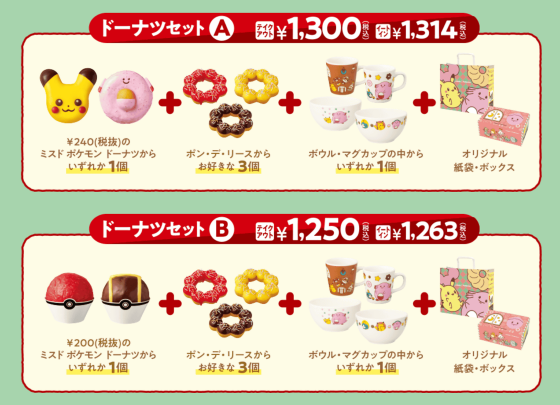 I will open it immediately. All the boxes are the same and look like this. Lucky is looking into the face from the right side.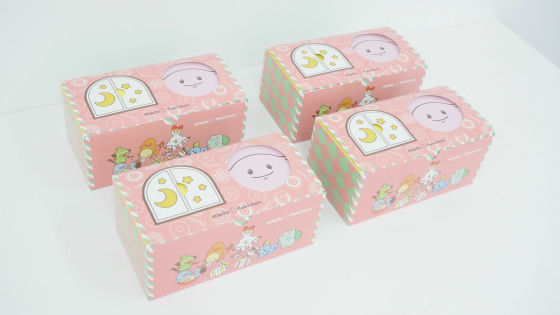 The window on the left can be opened, and a winking Pikachu appears from inside.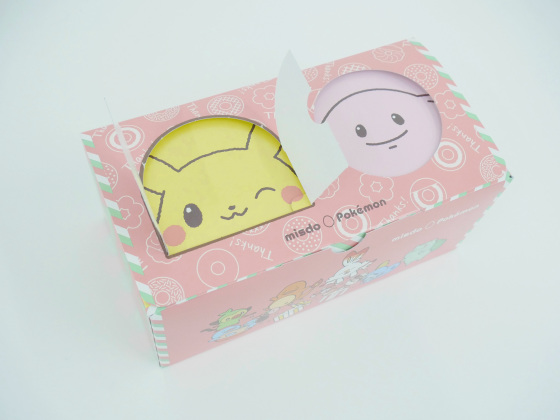 When you flip the lid over, it looks like this. It is a cute design with Pikachu and Lucky lined up.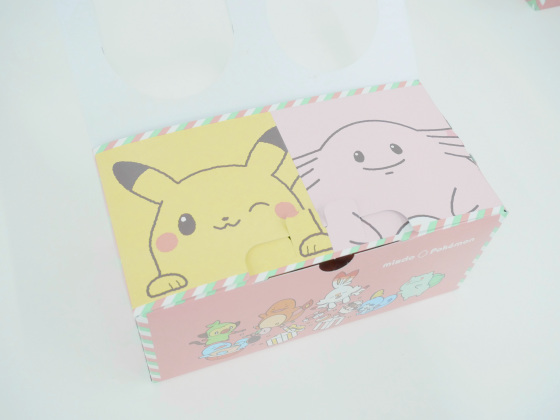 I opened all four. The box contains one type of Pokemon donut and three types of Pon de Reese.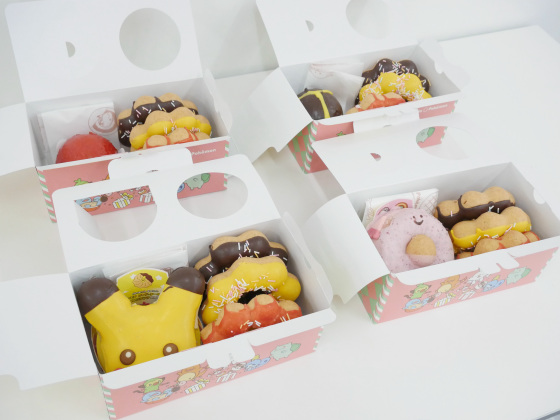 I arranged only Pokemon donuts on a plate. Pikachu, monster balls, etc. are made so that you can tell at a glance.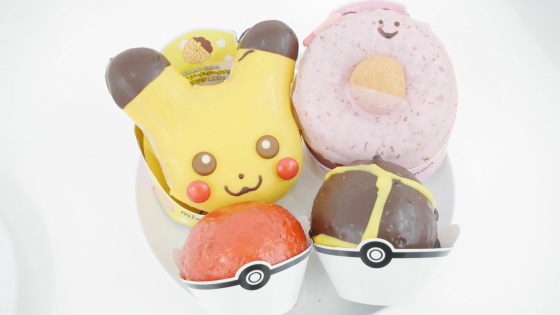 The paper napkin inside also has a Pokemon design. I was able to confirm 6 types of patterns.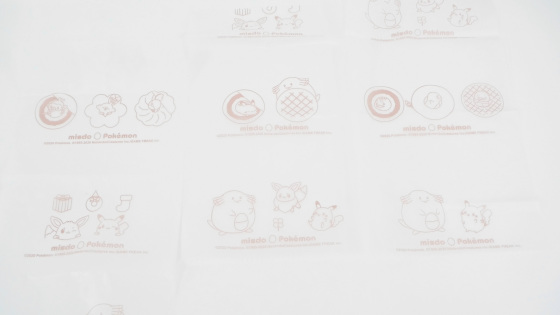 First of all, I decided to try a lucky donut. Tummy eggs are represented by donuts and chocolate coating.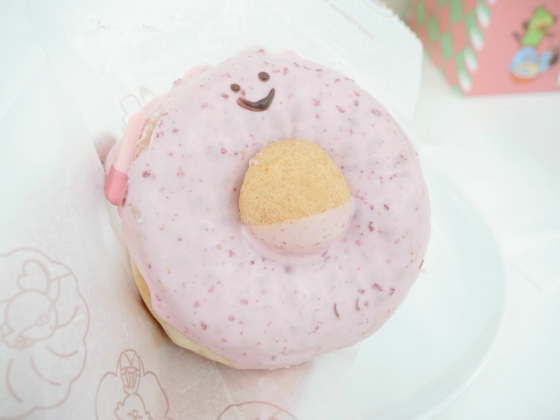 A small chocolate was stuck to my ear.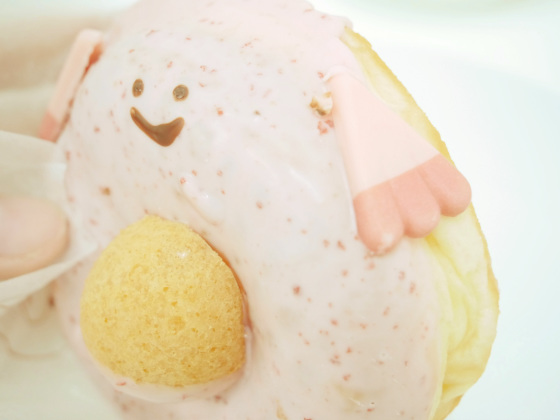 Compared to the design written on the bowl on which the donut was placed, it looks like this.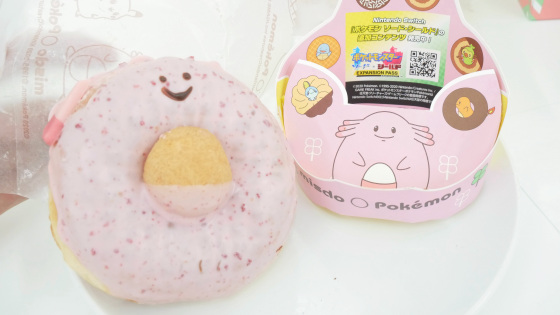 I will cut it to check the inside.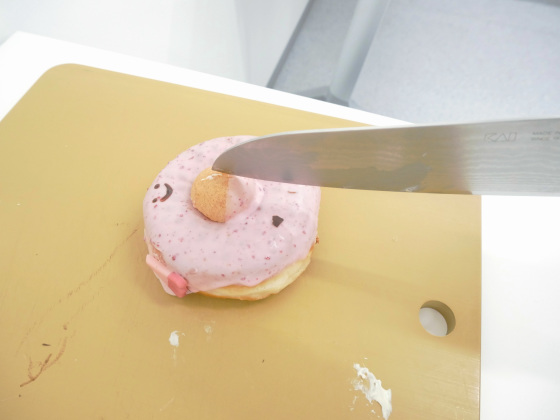 There was whipped cream in the middle. When you eat a bite, the chocolate coating that gives you a strong strawberry scent and the soft and fluffy yeast donuts are the
strawberry ring
itself, which is one of the standard menu items. The addition of whipped cream gives it a richer taste. The egg part in the middle is Pon de Ring.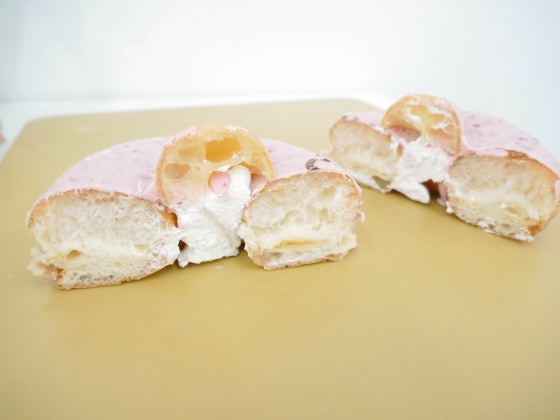 Next, I will eat Pikachu donuts with round eyes and red cheeks.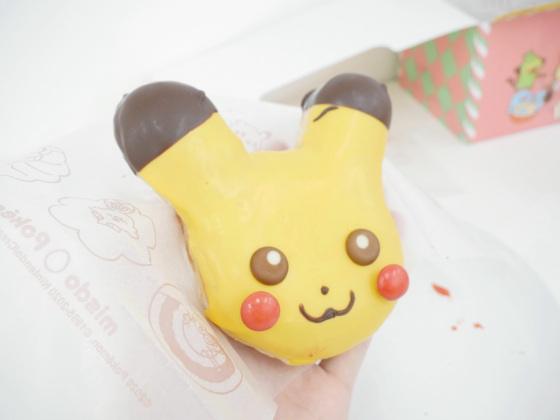 There is a lot of cream inside. When I try it, it is custard whipped cream, and the chocolate on the surface tastes a little like pudding. The cheeks were marble chocolate.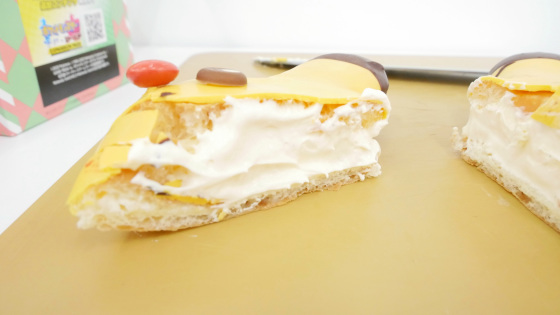 Maru de Monster Ball looks like this. When you take it out of the bowl, it looks like just a round donut.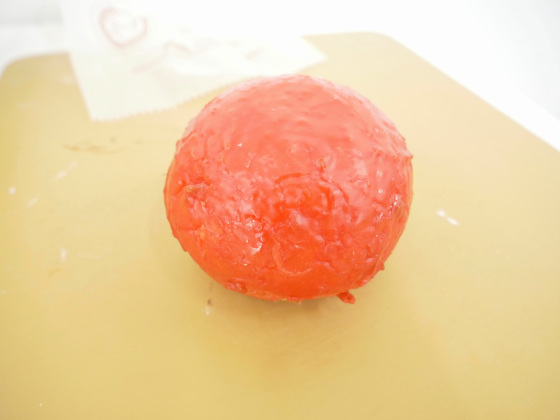 There is whipped cream inside, and when you try it, the donut dough has a chewy texture. The red glaze has a fluffy strawberry scent, and the taste is sweeter and sour than lucky donuts. You can feel the sweetness of sugar, not the sweetness of chocolate.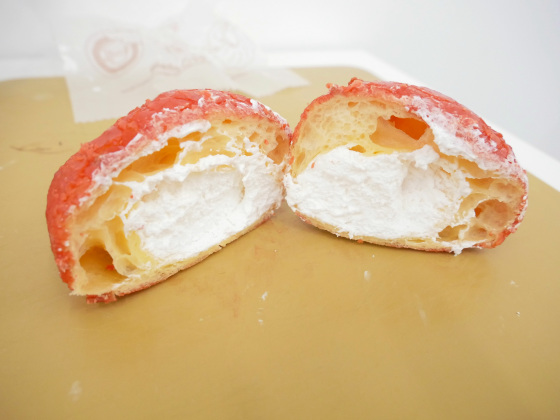 The last is Maru de Hyper Ball.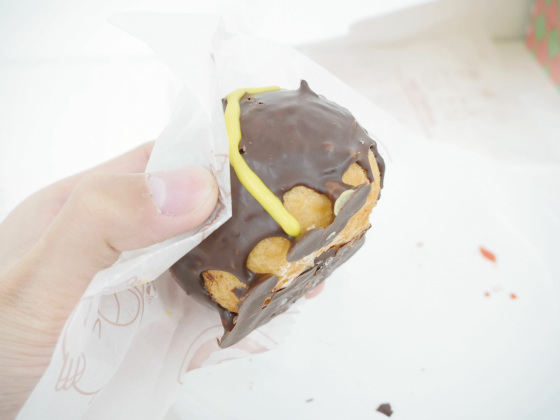 It was a very easy-to-eat donut with a slightly bitter chocolate coating and the custard cream in the donut dough.



Goods are bowls and mugs. Illustrations of Pokemon were printed on each.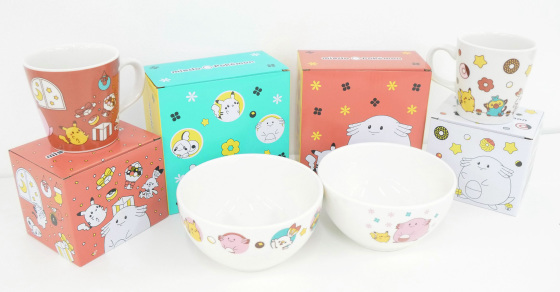 There is a decent depth, and it seems that there is no problem for everyday use.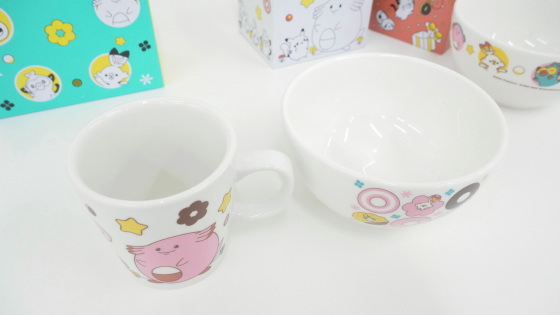 A limited number of Mister Donut Kids sets for children over 3 years old are also on sale.