The first system that realized quantum chemistry calculation by neural network is open source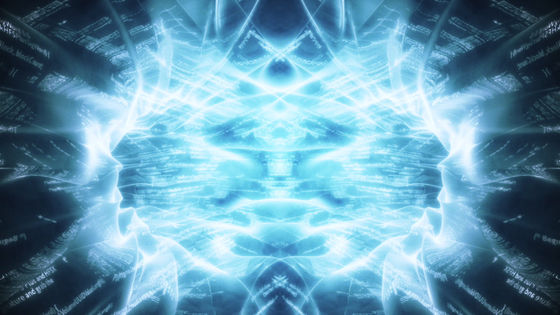 In September 2020,
DeepMind
, which develops Go artificial intelligence (AI) '
AlphaGo
' and others, announced '
FermiNet
', a system that performs quantum chemistry calculations with a neural network. In addition, the research team has announced the open source of FermiNet for further development.
FermiNet: Quantum Physics and Chemistry from First Principles | DeepMind
https://deepmind.com/blog/article/FermiNet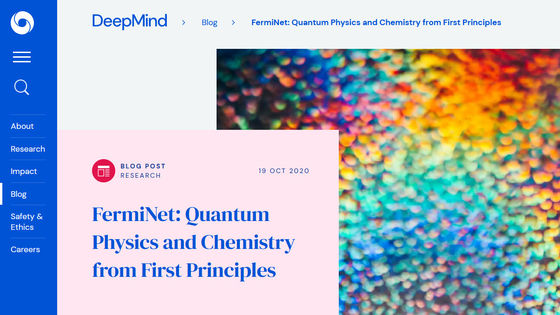 Phys. Rev. Research 2, 033429 (2020) --Ab initio solution of the many-electron Schr \ 'odinger equation with deep neural networks
https://journals.aps.org/prresearch/abstract/10.1103/PhysRevResearch.2.033429
The research team states that FermiNet is the first demonstration of deep learning that calculates the energy of atoms and molecules from
the first principle
, and is a highly accurate neural network. FermiNet not only solves basic scientific problems, but may also be useful for prototyping new materials and chemical synthesis on computers in the future, and is expected to be applied in various fields. The system.
The research team decided to open source FermiNet so that it could be applied in various scientific fields. The source code of FermiNet is published on GitHub and can be downloaded from the following URL.
GitHub --deepmind / ferminet: An implementation of the Fermionic Neural Network for ab-initio electronic structure calculations
https://github.com/deepmind/ferminet
Regarding the open source of FermiNet, the research team said, 'I think FermiNet is a great beginning for the fusion of deep learning and quantum chemistry computing. Many for FermiNet to be a better new network architecture. We want to inspire ideas, 'he said. The research team reports that several groups have already used FermiNet for actual research and shared it as an approach to first-principles calculations of
many-body problems
.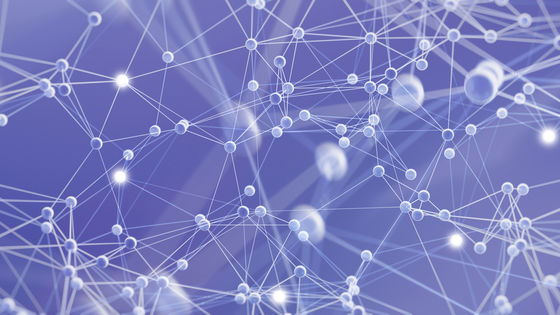 'We just scratched the surface of quantum chemistry calculations. We look forward to applying FermiNet to difficult problems in materials science and condensed matter physics. The source code used in our experiments We hope that by making it public, other researchers will build on our research and apply it to new applications that we never dreamed of, 'commented the research team.