I actually ate and checked what the 'Zenbu Noodle' with 100% 'beans' is pasta.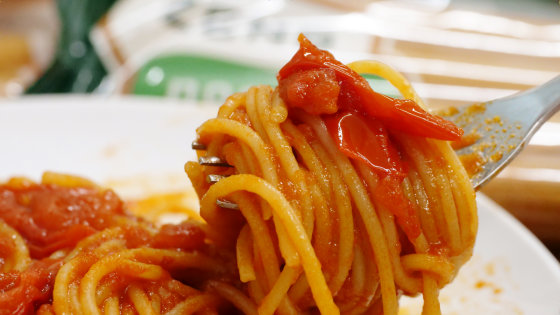 From September 30, 2020, Mizkan's vegetable food brand ZENB has introduced a new staple food 'ZENB NO ODLE' made from 100% yellow peas. Although it is noodles, the raw material is only beans, protein per meal is 15 g, sugar is 40 g, so it seemed to be a new option for those who are concerned about dietary nutrition, so let's actually eat and check what kind of food it is I did.

New staple food Bean noodle ZENB NOODLE | ZENB official mail order

https://zenb.jp/pages/noodle
The Zenbu noodles have arrived, so I opened them.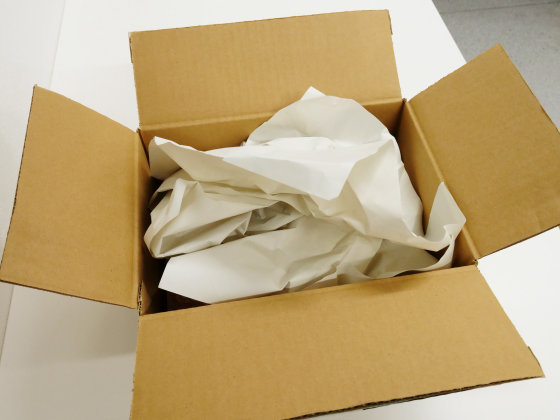 This time I got a set of 2 kinds of pasta and sauce. There are two types of sauces, 'mushroom veggie cream sauce' and 'cherry tomato rich sauce'.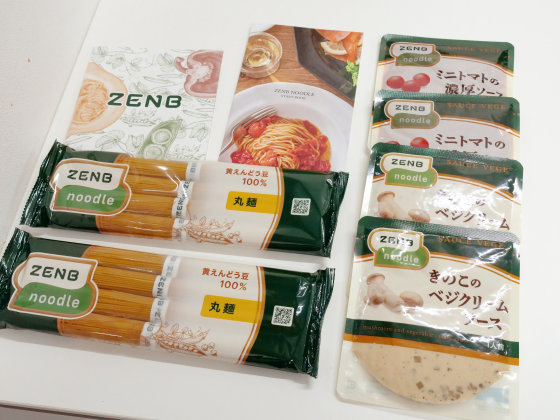 This is Zenbu Noodle. 1 bag contains 4 meals.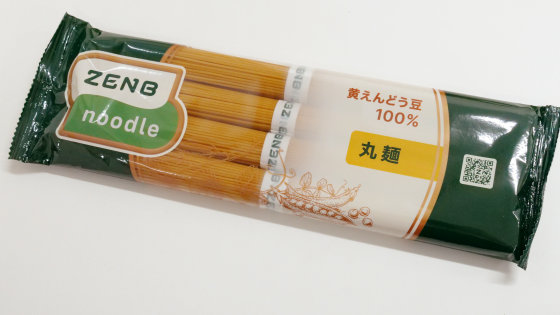 Looking at the raw material names, only 'yellow peas' are really available.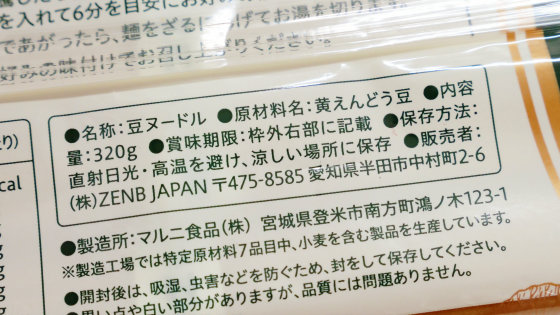 The calories are 262 kcal per 80 g of meal, 15.8 g of protein, 1.5 g of fat, and 40.2 g of sugar. According to the Standard Tables of Food Composition in Japan , it is usually 302 kcal per 80 g of pasta, 10.2 g of protein, 1.76 g of fat, 57 g of sugar, and you can see that it is low in sugar and high in protein. ..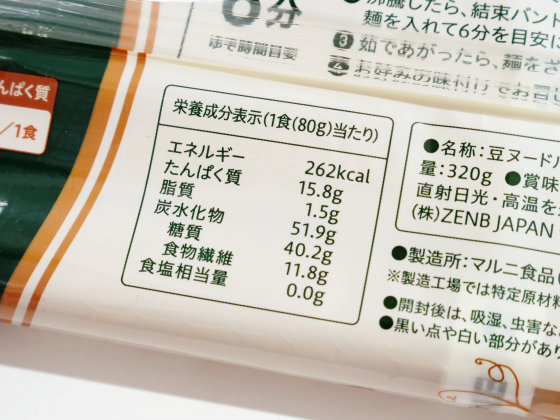 Comparing the dried noodles Zenbu noodles (top) with the pasta made from commercially available wheat flour (bottom), it looks like this. The color is quite dark.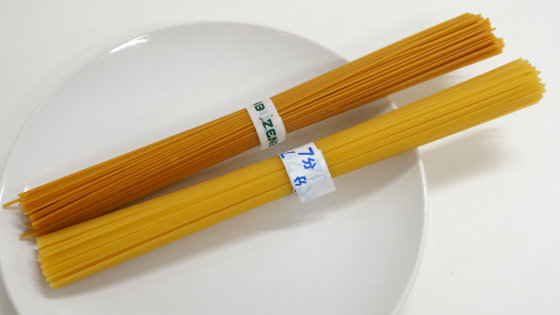 The noodles are a little thin.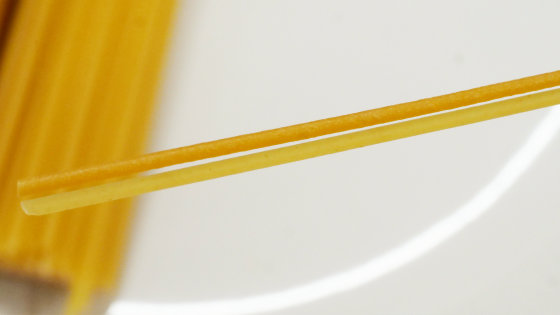 Zenbu noodles can be boiled in 600 ml of hot water for 6 minutes per serving. I'm glad that the boiling time is shorter than ordinary pasta. It's OK to boil the pasta sauce for 2 to 3 minutes, so heat it next to the pasta.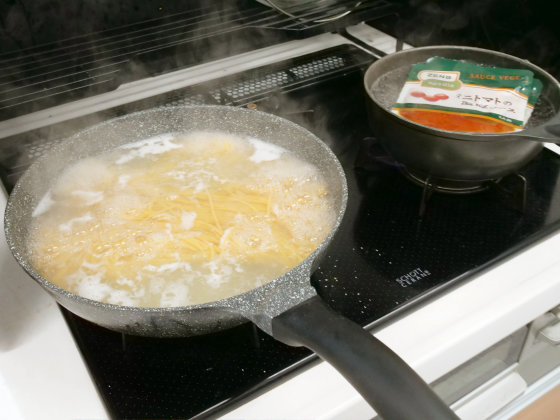 After 6 minutes, try tasting Zenbu noodles. It looks completely pasta, but the aroma when boiled is completely 'broad beans'. When I try to eat it, the texture is chewy and close to al dente pasta, but the taste is a mysterious finish that the flavor is solid beans. However, the flavor of the beans is not unpleasant, and even if you eat it as it is, there are voices saying that it is delicious!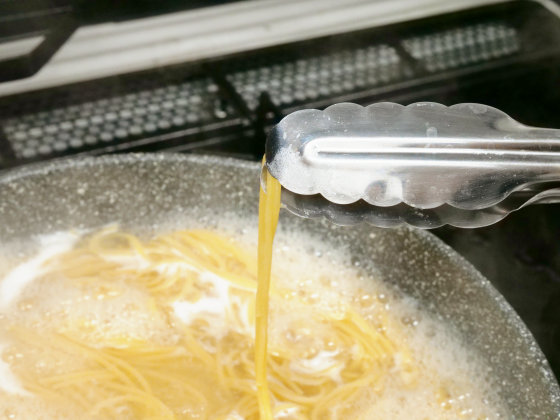 Put the noodles on a plate ...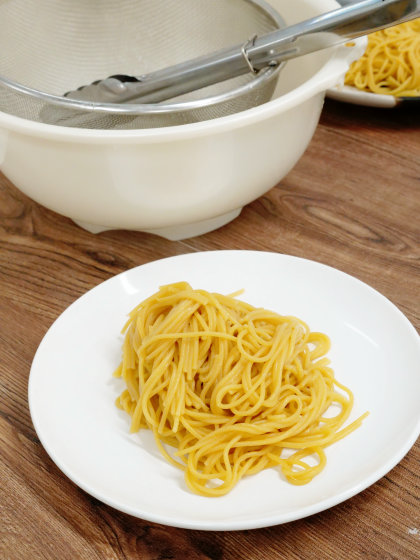 I will sprinkle a rich sauce of cherry tomatoes.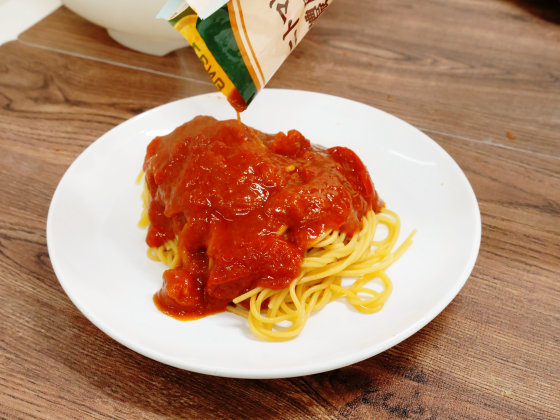 The cherry tomato sauce is simply seasoned with tomato, salt, sautéed vegetables and garlic, and the sweetness and saltiness of the cherry tomatoes are well balanced. When sprinkled with sauce, it is completely al dente pasta, and the aftertaste has a little bean scent, but if you don't say it, I think it's such a tomato sauce. The amount of sugar contained in commercially available low-carbohydrate noodles is about 24 g per 80 g of dried noodles, so there is more sugar than that, but there is no discomfort in the texture, taste, and smell that is typical of health-conscious noodles. , Satisfaction in terms of taste is high. It is highly recommended for those who are worried that 'pasta + commercially available sauces are low in protein and only carbohydrates ...'.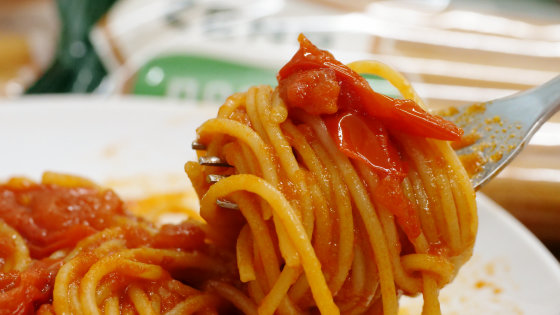 I will also sprinkle mushroom veggie cream sauce.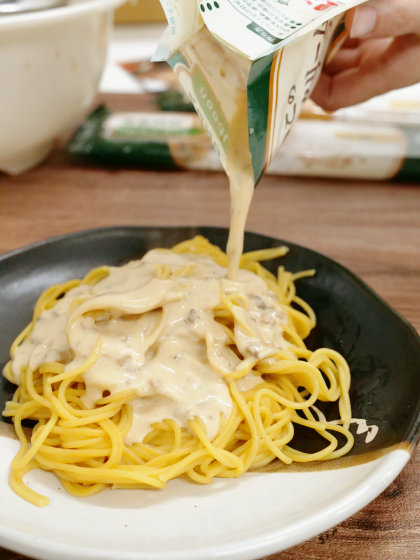 Mushrooms are quite strong, and there is a mellow cream sauce, and the presence of beans is even thinner than with cherry tomato sauce, so it's completely just pasta. Also, probably because the raw material is beans, it is harder to spread than wheat flour pasta, so it is also good that the chewy and fresh texture is maintained over time.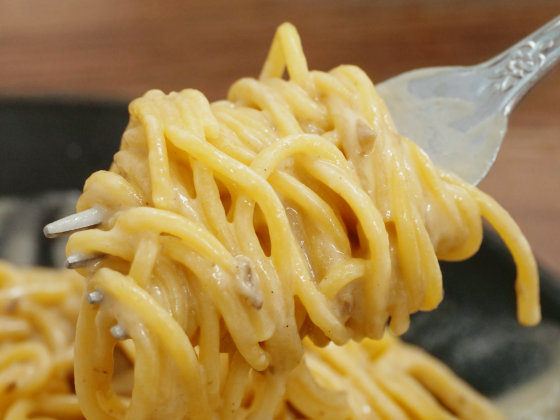 Mushroom veggie cream sauce does not actually use dairy products, but cream is made with almond powder, cashew nuts, miso, etc., but if you eat it without saying anything, the degree of perfection is so high that you will not notice it.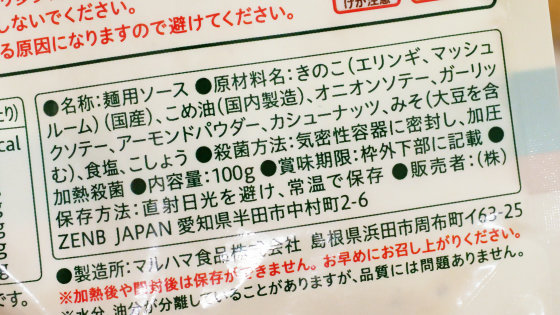 Although Zenbu noodles have been compared with pasta, they are not actually called 'pasta' and are positioned as 'noodles that can be replaced with rice, pasta, udon, Chinese noodles, etc.' The attached pamphlet also included how to eat it as a simple 'egg kake gohan', so I tried it.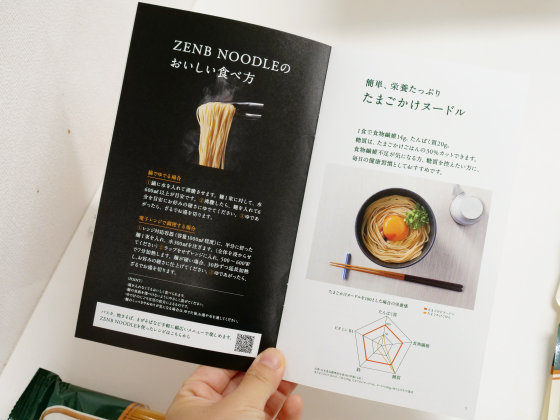 Boil Zenbu noodles ...



Simple with raw eggs and soy sauce.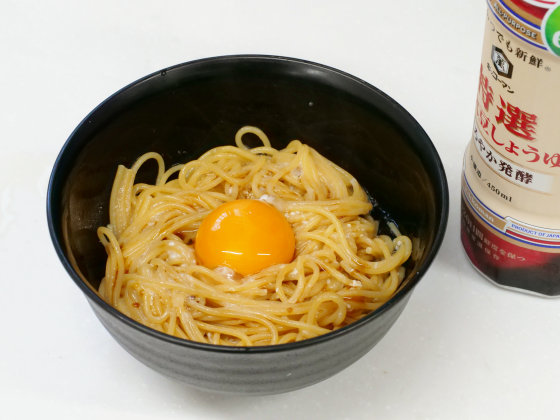 Because the seasoning is simple, the flavor of beans is more on the front than when it was simmered with pasta sauce .... It was deliciously eaten as a new noodle. If you are concerned about the aroma of beans, it is best to eat it with a commercially available pasta sauce.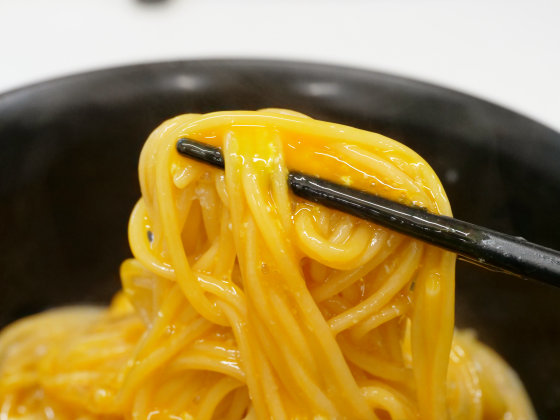 One bag of Zenbu noodles is 792 yen including tax, and a set of one bag of Zenbu noodles and two bags of sauce is 1388 yen including tax. Free shipping is available for a limited time until 17:59 on October 30th.

List of all products | ZENB official mail order
https://zenb.jp/collections/all