'It is impossible to prevent the leakage of face data in China, where the introduction of face recognition technology is advancing,' said an expert.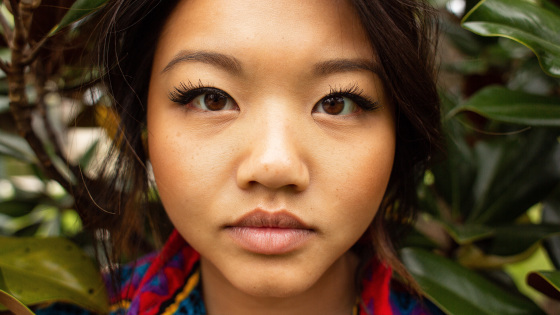 Due in part to the outbreak of the new coronavirus infection (COVID-19), the use of face recognition technology is exploding in mainland China. However, the problem of leaking facial image data associated with personal information is occurring frequently in China, according to the
South China Morning Post
(SCMP), a daily newspaper in Hong Kong.
Facial recognition data leaks are rampant in China as Covid-19 pushes wider use of the technology | South China Morning Post
https://www.scmp.com/abacus/tech/article/3104512/facial-recognition-data-leaks-rampant-across-china-covid-19-pushes
From around 2019, the number of local governments applying face recognition systems to restrict access to local communities is increasing in China. A company that has installed facial recognition systems in more than 100 areas of
Chengdu,
Sichuan, said in November 2019, 'We are meeting the country's demand to build a smart city,' the Chinese government said. It is clear that it is encouraging the introduction of face recognition technology.
In addition, it is possible to screen non-residents and reduce the workload of local government employees, which is one of the reasons why each local government has introduced a face recognition system. In addition, COVID-19 pandemic countermeasures are another reason for the introduction of facial recognition systems, SCMP said. Since the face recognition system is a non-contact type that shows the face with a camera, it is possible to prevent infection and grasp the health condition of local residents by combining it with a body temperature check.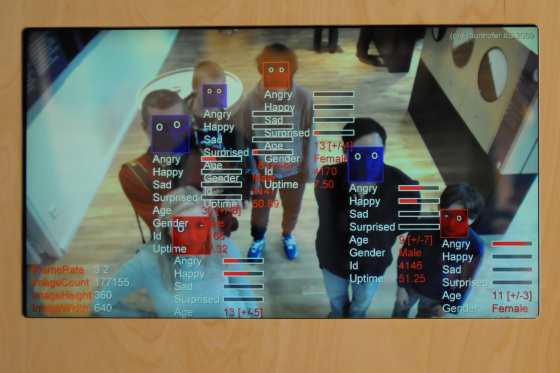 by Steven Lilley

However, residents who oppose the active introduction of face recognition systems by local governments have complained that 'face recognition systems are unnecessary because they cannot manage face data correctly.'

In fact, things have already happened to support the opposition's appeal. According to SCMP , previous studies have shown that the security level of biometric data in China is the worst, and personal information that already includes a personal face, citizen identification number , and telephone number is surprising on the Internet. It is said that it is exchanged at a low price.

According to CCTV , the Chinese state media, Zhuan Zhuan, a second-hand e-commerce site in China, found that more than 5,000 face photos were sold together for $ 2. In addition, Baidu Tieba, an online bulletin board service in China, said that a set of photos including a face photo, citizen identification number, bank account number, and mobile phone number was sold for only $ 0.57 (about 60 yen).

One of the reasons why facial recognition system data is easily leaked is that security measures are inadequate. For example, the Chinese government used a facial recognition system to collect personal names, citizen identification numbers, and location data to monitor 2.5 million residents of the Xinjiang Uygur Autonomous Region . However, it was discovered that not only was the company that managed and operated the system open the database, but some developers had published the database passwords and credentials on GitHub.

There is this company in China named SenseNets. They make artificial intelligence-based security software systems for face recognition, crowd analysis, and personal verification. And their business IP and millions of records of people tracking data is fully accessible to anyone. Pic.twitter .com / Zaf6w5502i

— Victor Gevers / Katsuta Kuzufu (@ 0xDUDE) February 13, 2019


Regarding why security awareness is low in China, security company GDI Foundation Victor Gevers said, 'In China, businesses that prioritize the time to develop apps and systems and bring them to market are rampant, and technology People are required to build a system that can be executed immediately, so they do not have enough time and education to avoid security mistakes. '

In addition, the legislation regarding the handling of personal information is not sufficiently developed in China, and the penalties are very loose, which is a factor that increases security risks. For example, the fine imposed on Xiaohongshu, a social e-commerce app that leaked user's personal information in 2018, was only 50,000 yuan (about 780,000 yen). Considering that Xiaohongshu's sales in 2018 were 1.5 billion yuan (about 23.4 billion yen), it can be said that the fine amount is too low. 'Face recognition systems are used in many practical services, so it's virtually impossible to protect your face data in China,' Gevers commented.

However, at the time of writing the article, a bill for the protection of personal information is being drafted in China, and the content is expected to be announced in the latter half of October 2020. Jeffrey Din, a researcher at the University of Oxford AI Management Center , said, 'I think there is growing awareness and opposition to the risk of facial data leaks in China as well.'