The world's first DDR5 memory shipment is finally confirmed, and it is expected to hit the market by 2021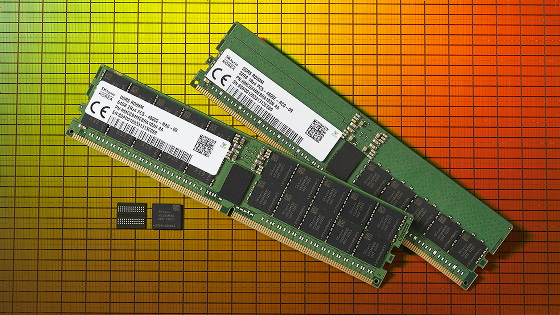 South Korean semiconductor manufacturer
SK hynix
has announced that it is ready to ship the world's first
DDR5 DRAM
to manufacturers. It was developed over the two years since its announcement in November 2018, and is expected to hit the market by 2021.
SK hynix Launches World's First DDR5 DRAM | SK hynix Newsroom
https://news.skhynix.com/sk-hynix-launches-worlds-first-ddr5-dram/
DDR5 is Coming: First 64GB DDR5-4800 Modules from SK Hynix
https://www.anandtech.com/show/16142/ddr5-is-coming-first-64gb-ddr5-4800-modules-from-sk-hynix
The final specifications of DDR5 were announced in July 2020 by
JEDEC,
an industry group that formulates standards for semiconductor components. The final specification of DDR5 was scheduled to be completed in 2018, but it is also clear that it was delayed to meet the needs of the manufacturer.
JEDEC announces the final specifications of the next-generation memory standard 'DDR5', what has evolved from DDR4? --GIGAZINE

SK hynix, whose revenue accounts for 80% of its revenue, announced the development of the world's first DDR5 DRAM in November 2018, and over the next two years, developed its own DDR5 DRAM 16GB die. Was successful.
According to SK hynix, DDR5 DRAM supports transfer speeds of 4800 to 5600 Mbps, boasts a transfer rate 1.8 times faster than DDR4 DRAM, and can send 9 full HD movies (capacity 5 GB) per second. That thing. In addition, the operating voltage was 1.2V for DDR4 DRAM, but it has dropped to 1.1V for DDR5 DRAM, so SK hynix is appealing that power consumption can be reduced by about 20%.
In addition, SK hynix cites
ECC
in the chip as a noteworthy specification of DDR5 DRAM, and it is possible to correct 1-bit level errors. By using ECC, the reliability of the application will be improved 20 times.
In addition, SK hynix appeals that it can also achieve 256GB
LRDIMMs
with proper packaging technology such as
3D TSV
. SK hynix estimates that DDR5 DRAM products will account for 10% of the global market in 2021 and will grow to 43% in 2024.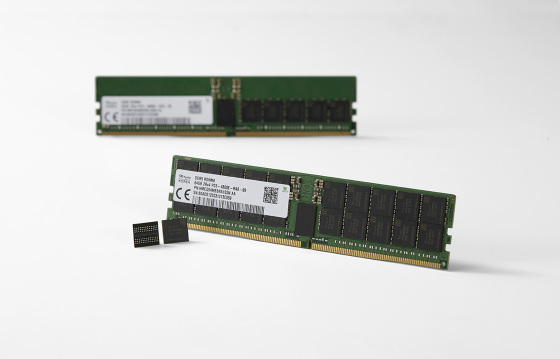 SK hynix CMO Oh Jung-hoon said, 'SK hynix will be able to lead the technological trend in the global DRAM market with the launch of the world's first DDR5 DRAM. SK hynix is growing rapidly. We will focus on the premium server market, where we are, and solidify our position as a driving force for DRAM for servers. '

In addition, Caroline Durand, Vice President and General Manager of Memory and I / O Technology Division of Intel, which belongs to JEDEC, said, 'Intel has been developing DDR5 specifications from the initial architectural concept through JEDEC standardization. We worked closely with memory industry leaders, including SK hynix. '