It was pointed out that information sharing of new coronavirus infection cases was insufficient in the Amazon warehouse, and some employees started collecting information independently.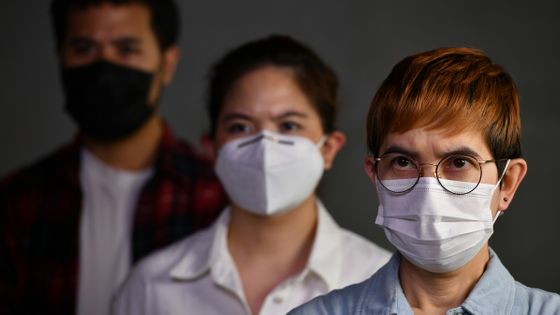 Amazon has seen
significant sales
growth during the pandemic of the new coronavirus infection (COVID-19), while employees working at Amazon warehouses have said that
'COVID-19 measures are not sufficient.'
I am.
NBC News
in the United States
reports
that 'Amazon's facilities are not transparent about cases of coronavirus infection, and information sharing with workers and health authorities is insufficient.'
Lack of oversight and transparency leave Amazon employees in the dark on Covid-19
https://www.nbcnews.com/tech/tech-news/lack-oversight-transparency-leave-amazon-employees-dark-covid-19-n1241549
Employees working at an Amazon warehouse in
Kenosha
,
Wisconsin
received multiple notifications from July to August 2020 that 'facility employees were positive for the new coronavirus.' However, when a tornado warning was issued in Kenosha County on August 10, shortly after this notice was sent to employees, facility managers put hundreds of employees in a windowless room to wait. It was said that.
Employees who testified to NBC News on condition of anonymity said, 'They were just pushing people into break rooms,' claiming that many employees were pushed into rooms where it was difficult to keep social distance. While waiting for about 30 minutes, there is a possibility that an infection case of the new coronavirus occurred among employees, but it seems that the truth cannot be known because there is no information sharing from Amazon.
In addition, it is not only employees who can not grasp the case of infection in the Amazon warehouse in Kenosha, but also the health authorities in the area where the warehouse is located have not obtained information from Amazon. According to an internal communication from the Kenosha County Health Authority, which was obtained by NBC News, Amazon has rejected a request from health officials to 'provide information on cases of coronavirus infection,' and the health authorities have refused. Does not seem to be able to grasp the total number of cases in the warehouse. Dr. Jen Freiheit, Kenosha County Health Authority, said Amazon was 'not easy to handle.'

by
Tony Webster
NBC News contacted health authorities in 25 areas where Amazon warehouses and facilities are concentrated and asked for COVID-19-related survey records within Amazon facilities, but only 5 submitted related records such as facility surveys. There were only one health authority. Other health authorities refused to submit because it could be harmful to people or companies, responded that they were too busy to handle it, or accepted the submission but submitted it even after two months had passed. It wasn't done, NBC News said.
In addition, when NBC News actually interviewed 40 employees working at 23 facilities, the employees said, 'Many of the infection prevention measures that Amazon enacted at the start of the pandemic are no longer implemented. It is difficult to implement it, 'he said. Amazon does not share information with employees about how many people have become positive for the new coronavirus in the facility, and if there are any particularly dangerous contacts, not only to health authorities but also to employees. On the other hand, NBC News points out that there is a lack of transparency.
Amazon spokeswoman Lisa Levandowski prioritized the risk of a potentially life-threatening tornado in a case where hundreds of employees were squeezed into a room during a tornado warning in a warehouse in Kenosha County. , Claims that no new cases of infection have occurred in this case.
According to Levandowski, Amazon has provided information to 'the health authorities in the area where the employee who was positive for the new coronavirus lives', but 'the health authority in the area where the employee works'. He said he did not contact. Regarding not disclosing the total number of cases in the facility to employees, sharing the number of cases alone is the time when the employee last worked in the facility, the overall infection rate in the area where the facility is located, He explained that he refrains from sharing information due to the lack of context such as data on the area where employees live and the timeline, which may lead to unnecessary misunderstandings.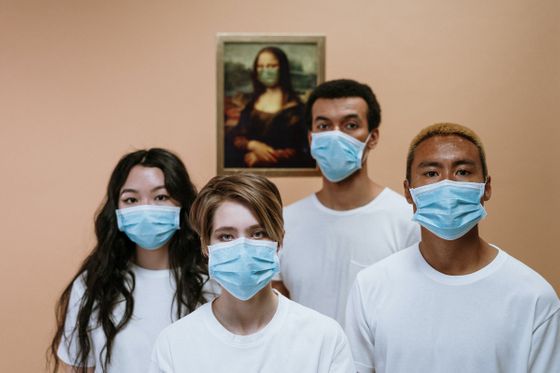 Some employees who are dissatisfied with the lack of information provided by Amazon are also trying to grasp the epidemic situation of COVID-19 with their own hands. Jana Jumpp, who worked at an Amazon warehouse in late March 2020, began working with Amazon workers across the country to determine the total number of warehouse workers infected with the new coronavirus. "Someone other than Amazon needed to know the score," Jumpp said.

Jumpp and volunteers have created a Facebook group and started collecting notifications from Amazon to employees that 'a new coronavirus positive person has appeared in the facility.' Each notification only conveys that 'one or more workers have been newly infected,' and Jumpp et al. Estimated that 'two new infections occurred per notification.' At the time of writing, Jumpp estimates that at least 2000 positives occurred within the Amazon facility.

In response to the indication that information sharing with employees may be insufficient, Amazon explains that it intentionally keeps the notification ambiguous for 'privacy reasons'. In addition, based on a system called 'distance assistant' that grasps the distance of employees with a camera, it is said that it is tracking the contact of infected people.

Amazon develops 'Distance Assistant', which is accused by employees of 'insufficient measures against the new coronavirus' --GIGAZINE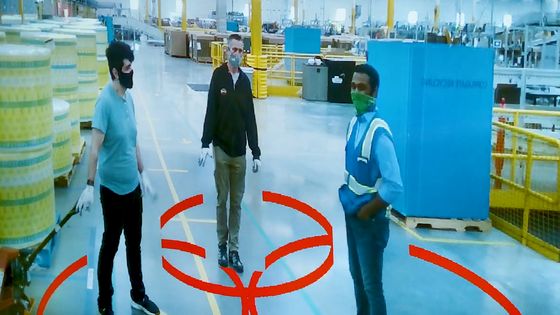 NBC News has accused Amazon of its stance, but pointed out that some health authorities are not actively asking Amazon to provide information. In addition, the lack of regulations requiring companies to provide information on infectious diseases that have occurred in the facility has also blamed Amazon for allowing it to refuse to provide information to health authorities. I am.

The US Occupational Safety and Health Administration (OSHA) has primarily targeted work-related injuries and illnesses, and infectious diseases such as COVID-19 have not been the focus so far. OSHA also makes it difficult to prove 'infected because of the work environment' compared to occupational accidents that are clearly associated with the work environment, as the virus can be transmitted in all aspects of everyday life. It is said that it is difficult to regulate by law enforcement agencies.

OSHA has notified companies and employers of the guidelines for preventing infection with the new coronavirus, but it is up to each company to implement this as well. 'This is ridiculous. It has little effect as a coercion or deterrent of any kind,' said Robert Harrison, an occupational medicine researcher at the University of California, San Francisco.

'If we want to stop the virus, we have to keep our workers collective and people in the workplace,' said Terri Gerstein of the Economic Policy Institute , an economic and labor think tank. You need to know how long you are, 'he said, saying that he needed to take measures against the new corona virus in the workplace.


in Note, Posted by log1h_ik