Official release of 'Firefox 81', music and videos can be controlled even if Firefox is minimized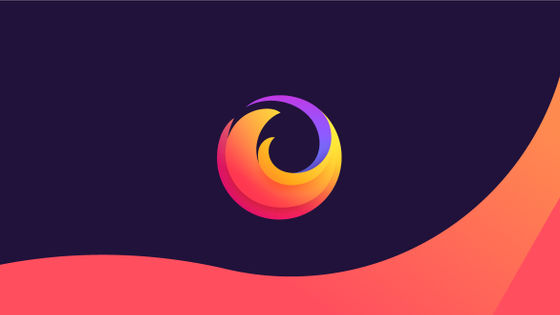 The official version of the web browser ' Firefox 81 ' has been released. You can now use the keyboard and headset media control keys to control music and video playback even when you're not looking at Firefox, add new themes, and make it easier to write to PDF. Etc. have been updated.

Firefox 81.0, See All New Features, Updates and Fixes

https://www.mozilla.org/en-US/firefox/81.0/releasenotes/
◆ Supports media control keys
You will be able to control the music and videos being played in Firefox using the play and stop buttons on the keyboard and headset. You can use this function to control music and videos not only when another tab is open, but also when Firefox is in the background or when your PC is locked.
◆ Released a new theme 'Aplenglow'
In addition to the 'default theme', 'dark theme' and 'light theme', the '
Alpenglow
' theme that changes the appearance colorfully has been released.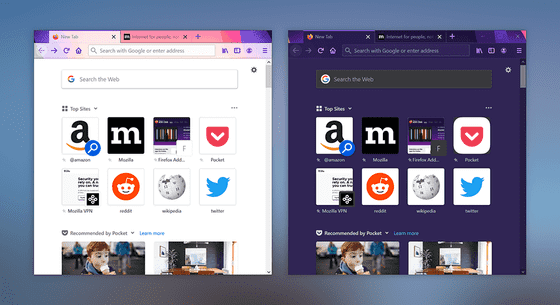 The theme can be changed by opening 'Theme' from 'Add-ons' in the menu.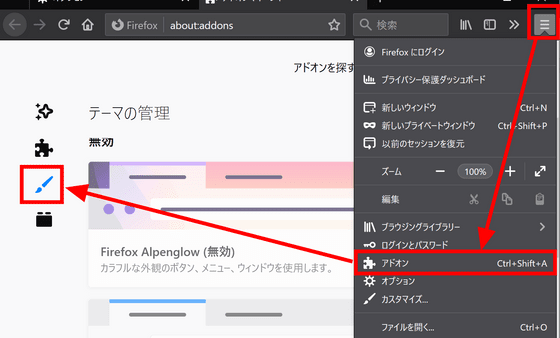 ◆ Supports
AcroForm
, making it easy to write to PDF
It
will be possible to input on Firefox
when fields and check boxes for writing are set in PDF. At the same time, the appearance of the PDF viewer has been updated.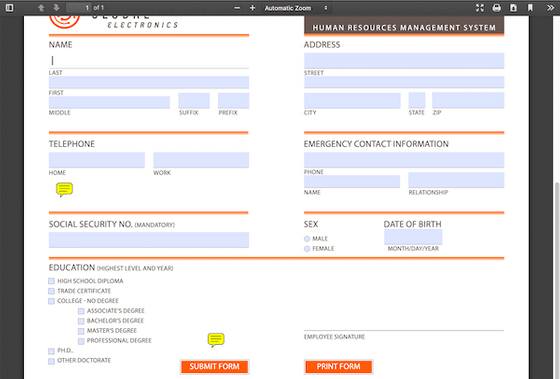 ◆ It is possible to open 'xml', 'svg' and 'webp' files directly.
After downloading the files in three formats, 'xml', 'svg', and 'webp', you can view them directly in Firefox.

◆ Changes for developers
-Allow -downloads can be set in the sandbox attribute of the iframe element
-Removed mozallowfullscreen attribute from iframe element
Instead, you can allow full screen by setting 'allow =' fullscreen ''.

-The CSS pseudo-element '::-moz-focus-outer' has been deleted.
-Improved processing of Content-Disposition header
It has been modified to do the right thing if a non-quoted filename with spaces is set in the Content-Disposition header.

・ Enhanced security for Workers and Shared Workers
An error will now occur if the MIME type is incorrect.

Firefox 81 also includes a number of security fixes .