Amazon restricts purchases of advertising space on the site by rivals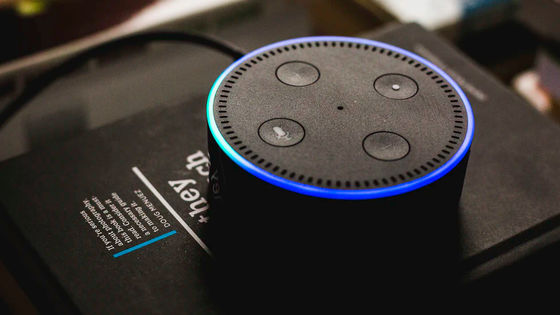 Amazon is not only one of the world's largest online shopping sites, but also has the aspect of a hardware maker that develops smart speakers,
Echo
, e-book readers,
Kindle,
and so on. Of course, the shopping site Amazon.com also sells rivals for Echo and Kindle, but it turns out that they have restricted the placement of advertisements.
Amazon Restricts How Rival Device Makers Buy Ads on Its Site --WSJ
https://www.wsj.com/articles/amazon-restricts-advertising-competitor-device-makers-roku-arlo-11600786638
Amazon prevents some rivals from advertising competing devices --report
https://www.cnbc.com/2020/09/22/amazon-prevents-some-rivals-from-advertising-competing-devices-report.html
According to the news site Wall Street Journal as information on some employees and people who are familiar with inside information, Amazon has a set-top box that allows you to watch Echo and online content on TV, Fire TV, and a surveillance camera. Advertising of competing products that are highly related to the company's products, such as doorbells and rings, is restricted.
The restrictions were on rival products that Amazon classified as 'Tier1 competitors.' In addition, when Amazon launches a new product, it will decide on new keywords to hide in ads, making emails labeled 'privileged confidential' prevent regulators from accessing the information. It seems that he was instructed to discuss at. Amazon explains that it tells CNBC to give the 'privileged' label only when legal counsel is needed.
Research has shown that Roku, a set-top box that actually competes with Fire TV, has been out of reach for several years, and that Roku's product page shows Fire TV ads. There were many things.
These strategies appear to be hitting Arlo Technologies and others, which rely on Amazon for most of their sales.
Arlo: Wire-Free 4K and HD Smart Home Security Cameras, Security Lights and Doorbells
https://www.arlo.com/jp/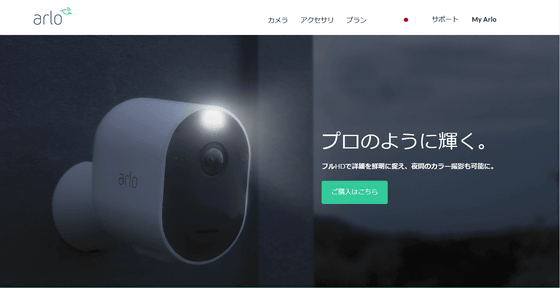 In addition, it is pointed out that Amazon 'places its own brand products in the most noticeable part of the search results, and even if it advertises, it is placed behind or below it.'


Pointed out that Amazon is displaying its own brand products in a more prominent position than other companies' products --GIGAZINE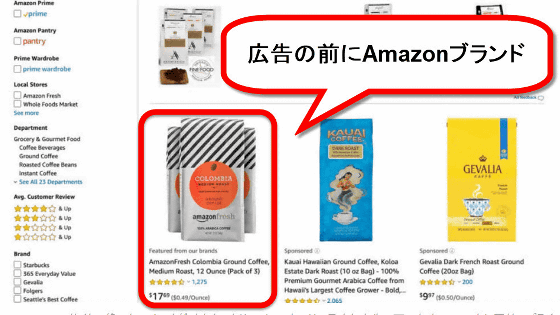 Also, at a hearing held in July 2020, lawmakers pointed out that when searching for products using Amazon Echo, they would sell their own private brand products rather than third-party products. It was. 'It's true that there are cases where we promote our products. This is a business practice. I wouldn't be surprised if Alexa sometimes promoted our products,' said Jeff Bezos. I admit that.


Whether Google, Amazon, Facebook, Apple are sweeping rivals and monopolizing the market, each CEO's remark is like this --GIGAZINE