Smart glasses co-developed by Facebook with Ray-Ban will be launched in 2021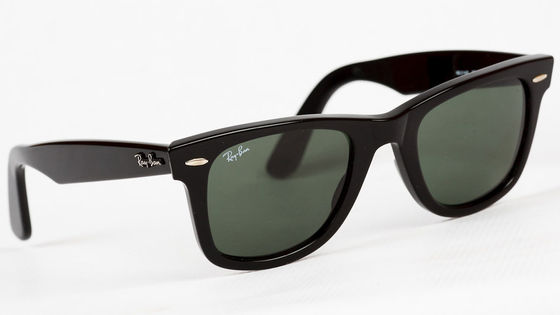 by
Stefan Sager
To Facebook September 16, 2020, the most famous sunglasses brand 'in the world
Ray-Ban
glasses manufacturers, to expand the'
looks Oh Atlantica
developed a Facebook's first smart glass in collaboration with, announced plans to launch in 2021 want bottom.
Announcing Project Aria: a research project on the future of wearable AR
https://tech.fb.com/announcing-project-aria-a-research-project-on-the-future-of-wearable-ar/
Facebook's first'smart glasses' will be Ray-Bans, coming next year --The Verge
https://www.theverge.com/2020/9/16/21439929/facebook-ar-smart-glasses-ray-ban-announcement
Facebook teaming up with Ray-Ban maker for first smart glasses in 2021
https://www.nbcnews.com/tech/tech-news/facebook-teaming-ray-ban-maker-first-smart-glasses-2021-rcna122
Facebook CEO Mark Zuckerberg announced at
the opening keynote of Facebook's VR event 'Facebook Connect
' held on September 16 that he will develop smart glasses in partnership with Luxottica and launch them in 2021. Announced.
The official name and function of smart glasses have not been revealed, but it is IT system that 'Facebook's smart glasses do not have an integrated display and are not classified as augmented reality (AR) devices' It was revealed by an interview with the news site The Verge.
From this, The Verge points out that 'Facebook's new device may be closer to
Amazon's Echo Frames
and Snap Spectacles
from Snap, the developer of photo sharing app
Snapchat.'
bottom.
Zuckerberg commented on smart glasses, 'I can't tell you the details of the product yet, but it's the next step towards the realization of AR glasses. It looks pretty good.'
Facebook has been developing smart glasses for some time, and in September 2019, it was reported that it is developing smart glasses in collaboration with Luxottica. According to media reports at the time, 'smart glasses will be delivered to consumers between 2023 and 2025.'
Facebook is developing AR smart glasses to replace smartphones in collaboration with sunglasses 'Ray-Ban' --GIGAZINE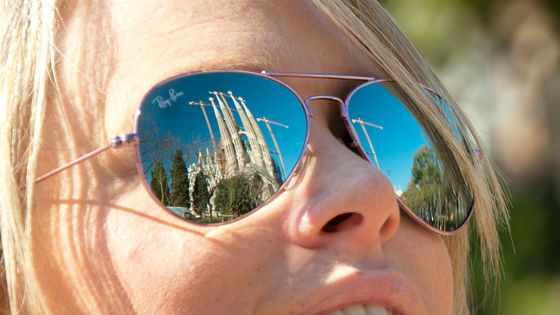 by
chris elward
In addition, Facebook announced the AR device development project 'Project Aria' by Facebook Reality Labs Research on the same day, and revealed that the device for research and development is in trial operation.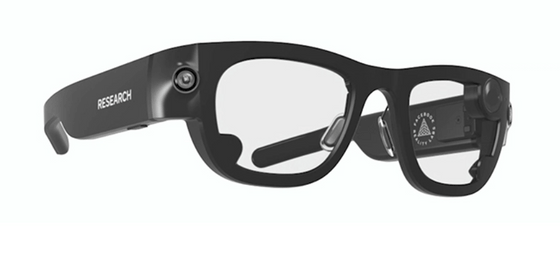 According to Facebook, the device developed by Project Aria is not a prototype and will not be marketed, but the company positions Project Aria as 'an exciting step towards the vision of AR glasses.' ..

Facebook said about Project Aria's device: 'From September, a small percentage of Facebook staff and contractors working in the United States will be trained when and where to use the device, but with the raw data collected on the device. It cannot be viewed or heard, and recording in private locations such as toilets, locker rooms, prayer rooms, etc. is not permitted and the wearer may only use it at home with the consent of the entire family. It is permissible to do so, 'he emphasized that he operates with consideration for privacy.