Red Ventures acquires long-established IT news site CNET from Viacom CBS for 53 billion yen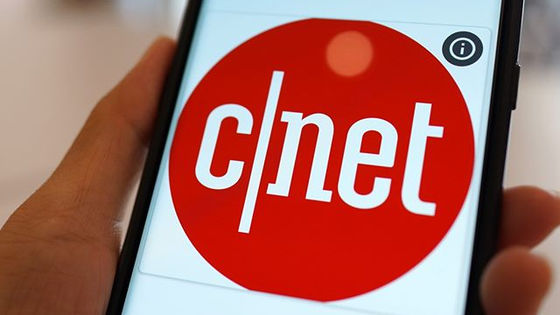 It turns out that Red Ventures has acquired the CNET media group under ViacomCBS, which operates news sites and game information sites, for $ 500 million (about 53 billion yen).

Red Ventures to Acquire CNET Media Group from ViacomCBS for $ 500 Million

https://redventures.com/media/red-ventures-to-acquire-cnet-media-group.html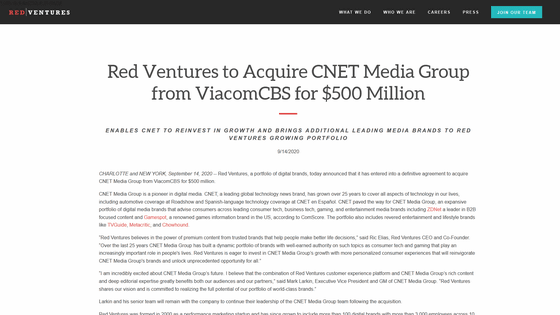 The CNET media group includes news sites such as CNET and ZDNet , and game news sites such as GameSpot .

Founded in 2000, Red Ventures operates information sites in various fields such as health and travel. In a statement announcing the final deal for the acquisition, Red Ventures described the CNET Media Group as a 'pioneer of digital media.' Going forward, we are committed to revitalizing the brand and offering unprecedented opportunities for everyone by providing a more personalized consumer experience for the growth of the Group.

The group's executive vice president and GM Mark Larkin and others will remain in the company after the acquisition.

CNET was founded in 1994 by FOX co-founders Kevin Wendle and Disney's Dan Baker. Originally a production company that made TV programs related to computers and technology, the site that was produced as a related business became the center, and in 2008, it was acquired by CBS for 1.8 billion dollars (about 19.2 billion yen at the rate at that time). I did. With this acquisition, we will be out of the era of CBS (later Viacom CBS) in 12 years.


in Note, Posted by logc_nt