When payment is delayed, a horror loan application that informs family and acquaintance that this guy has stepped down debt is a problem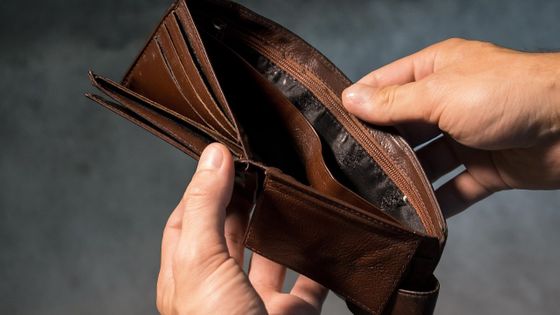 In recent years, loan apps that allow users to easily get loans with apps have become popular in Africa, and many people are making up for their shortage of living expenses with debt. However, it seems that the laws and regulations regarding the loan application are still not sufficiently in place, and one loan application notifies the people registered in the contact of the smartphone that 'this person is in debt' when payment is delayed. It is reported that the collection is done by a terrifying mechanism.

This lending app loves you until you're late on a payment. Then the shaming begins. --Rest of World
https://restofworld.org/2020/okash-microlending-public-shaming/

David Kiragu, who works for an international non-governmental organization (iNGO) in Nairobi, Kenya, said that in March 2018, he was unable to pay his rent in time. Kiragu, who didn't want to apply for debt to his family and friends and think he was 'living a life that didn't fit his height,' downloaded a loan app called ' OKash ' that he saw on Facebook for $ 15 (about 1600 yen). ) Was loaned.

OKash, operated by Opera Software, is a loan app that started its business in Kenya in 2012, and it is a mechanism that allows you to borrow money after downloading the app to your smartphone, entering the financial status and the algorithm generates a credit rating. It has become. Kiragu seems to have been able to get a loan in just a few minutes after downloading the app, paying the rent with the money he received and paying back when he could afford it. And Kiragu continued to borrow from OKash, the second time he borrowed $ 35 (about 3700 yen), and the third time he borrowed more. Kiragu successfully repaid his second loan, but failed to repay his third loan by the due date.

When the repayment deadline for the third loan was approaching, OKash's debt collector called Kiragu and urged him to repay the loan. And one hour before the repayment deadline, 'I have notified you several times, but I have not received the OKash loan payment yet. If you do not pay by 4 pm, you will be subject to Article 8 of the Terms of Service. Please be aware that your privacy will be compromised. ' Article 8 of the Terms of Use stated, 'If you or your emergency contact cannot be contacted, you explicitly allow us to contact anyone on your contact list.'

After the repayment deadline, OKash sent a text message from the contacts registered on Kiragu's smartphone to his family, friends, and colleagues at work saying 'Kiragu is in debt.' Some of my friends sympathized with Kiragu and laughed at me, but my father said, 'You embarrassed your family,' because the message circulated in the village where your parents' house was. He was accused. In addition, he said he couldn't tell the truth to his mother, and he lied, 'Ignore this because it's a scam.'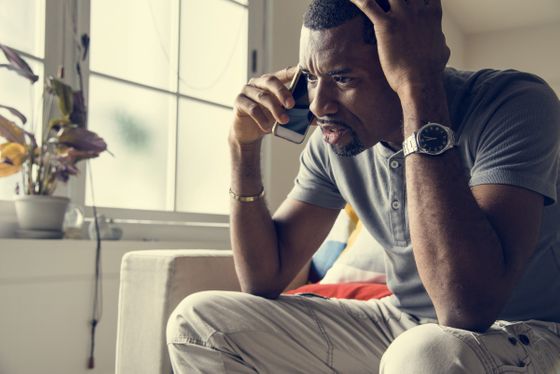 In Kenya of communication providers in 2007, Safaricom is M-Pesa since the start of the remittance and settlement service called, a combination of financial and technology FinTech field is growing rapidly. The initial selling phrase when M-Pesa appeared was that 'you can send money to your parents' house without leaving your house.'

The smartphone-based financial system that most Kenyans have has succeeded in bringing Kenyans who do not have a bank account into the financial sector. The number of M-Pesa users is increasing faster than expected, and as of September 2019, 6 million people, which is almost half of Kenya's population, are using M-Pesa on a regular basis. In addition, due to the rise of FinTech, many loan apps for low-income Kenyans who do not have a bank account have appeared.

A business journalist who researched the use of loan apps pointed out the tendency that 'one-third of loans are made between 3 am and 5 am, and most are repaid within 24 hours.' It seems that this strange tendency was due to the fact that the typical users of loan apps were 'market sellers.' The seller of the market got up early in the morning to borrow money, went out to the market to work and earned money, and in the evening he said that he was paying back the money borrowed in the morning.

As of 2006, only 27% of Kenyans were incorporated into the financial system, but in 2019 it surged to 83%. Also, in September 2018, 110 credit apps were offered to Kenyans at major app stores, and many companies are making profits by offering `` high interest rate short-term loans''. is.



However, the problem for lenders in the digital world is that 'there are few countermeasures when the borrower does not pay.' Users can also remove the loan app if they are delinquent in payment and download another loan app to get a loan.

One solution is to register as a defaulter with three credit performance referral offices (CRBs) in Kenya and keep them out of the credit market. In Kenya, as many as 2.7 million people were registered with the CRB for negative reasons between 2014 and 2017, of which 2% defaulted on a loan of less than $ 2 (about 210 yen). It was said that it was. It seems that there are disadvantages such as difficulty in getting a job if you are registered with CRB, and 'How to check CRB status' is along with 'How to succeed in life' and 'How to get pregnant', and Kenyans are the most in 2019 It is a word searched on Google a lot.

In 2018, OKash also began using a collection method that 'notifies the person on the contact list that they have stolen the debt and embarrasses the defaulter.' On the Internet, there have been a series of reports that 'human relations have been hindered' and 'the company has been dismissed' because people around us were informed that they could not pay their debts. One OKash user did read the terms of use that 'you may be notified from your list of contacts' when you get a loan, but I don't think everyone, including your family, will be notified. It states that it did not.

The collection made by OKash has been strongly criticized on the Internet, and it has been pointed out that it may violate the terms of the Google Play store. In response to this criticism, OKash has made the loan payment period compliant with the rules of the loan application set by the Google Play store, and is also working on updating the terms of use of the application.

It is not limited to OKash that uses 'social shame', but it is said that loan applications that collect in the same way as OKash have been released throughout East Africa. Also, in Russia, an app that takes a picture of a 'car without parking etiquette' and shares it online has appeared, and in China, there is also an app that sends a notification that a person in debt is nearby. It has appeared.

'App that sends notification when a person in debt is nearby' is now available in China --GIGAZINE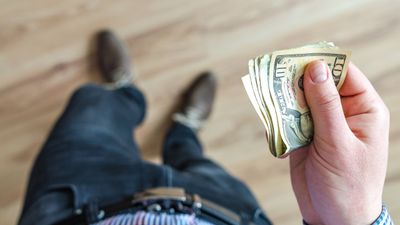 It seems that the law that regulates loan apps is not sufficiently developed in Kenya, but in June 2019, 12 digital loan companies established the 'Digital Lenders Association of Kenya (DLAK)' and established industry practice. There is also a move to regulate. OKash has not participated in DLAK, but DLAK is asking member companies to monitor the activities of its debt collection services and investigate cases of infringement of consumer rights.

On the other hand, consumers are also showing resistance to collecting loan apps. When the repayment deadline is approaching, some OKash users tell their acquaintances that 'the smartphone has been stolen, so please ignore any strange messages you receive' and delete the app or call for debt collection. Some people yell at the other person and refuse to repay the debt no matter how much the acquaintance breaks the debt.

In addition, Safaricom has been working with two financial partners to introduce an overdraft service called ' Fuliza ' in 2018, which allows you to reimburse a certain amount even if your account balance runs out. In Fuliza, if a user is behind in paying a loan, the money will be automatically repaid when the money is deposited in the mobile wallet. However, some people own a 'digital wallet linked to Fuliza' and a 'digital wallet not linked to Fuliza', and when the loan is delinquent, by depositing the income to an account not linked to Fuliza, Fuliza We are devising a way to escape the collection of.

The lack of regulation has hit Kenya's fintech industry, and financial analytics firm Hindenburg Research said in a February 2020 report that 'Opera's financial platform is losing a lot of users.' 'We want to be regulated,' said Kevin Mutiso, CEO of DLAK's founder, Alternative Circle, at risk of Kenyans completely abandoning digital credit information until the regulations are relaxed. Pointed out. Mutiso argued that keeping the fintech market healthy requires minimum capital requirements, customer validation, and data submission to the CRB.