Epic Games Calls Court To Stop Apple's Retaliation To Return Fort Knight To The App Store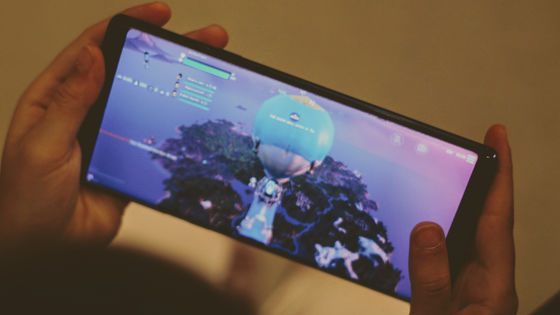 The popular battle royale game "
Fort Knight
", which is distributed not only on PC/PlayStation 4/Xbox One but also as an application for smartphones, was distributed on the App Store as an iOS application. However, because the developer Epic Games implemented 'EPIC Direct Payment' that allows you to purchase in-game currency without going through the App Store payment, Apple said that it is an act that violates the App Store guidelines Deleted Fort Knight. In response to this, Epic Games is
suing
Apple, but according to the latest report, Epic Games asked the court to stop Apple from removing Fort Knight from the App Store as a retaliation It seems that
Epic Games asks court to prevent what it describes as Apple's retaliation-Reuters
https://www.reuters.com/article/us-apple-epic-games/epic-games-asks-court-to-prevent-what-it-describes-as-apples-retaliation-idUSKBN25W0HE
Epic asks court to prevent Apple's'retaliation' and allow Fortnite back on the App Store-9to5Mac
https://9to5mac.com/2020/09/05/epic-asks-court-fortnite-app-store/
Apple and Google charge developers 30% of their sales as a commission on app stores operating on mobile OS. If this fee is too high,
Spotify has sued Apple for antitrust law violations, or
the
paid mail service HEY has introduced an app purchase process that does not have to pay fees to the App Store
, Apple I have been against.
Following this trend, Fort Knight developer Epic Games introduced 'EPIC Direct Payment,' which allows you to purchase in-game currency without using the App Store payment system. At the same time, we announced an up to 20% discount on in-game currency on all platforms.
Fortnite Mega Pricedown starts today! Save up to 20% on V-Bucks with some payment methods. This is not a short term sale. Our new price.

See our blog for availability and mechanics in your country's currency. https://t.co/wHDlT2VwYK

— Fort Knight (@FortniteJP) August 13, 2020


However, Apple's App Store review guidelines prohibit in-app content from being available for purchase without going through Apple's payment system. As a result, Epic Games' EPIC Direct Payments was determined to violate the guidelines, and Fortnite for iOS was finally removed from the App Store.

In response, Epic Games filed a lawsuit against Apple. At the same time, the Android version of Fortnite app was deleted from Google Play, which is an app store for Android operated by Google, and Epic Games has also filed a lawsuit against Google.

``Fort Knight'' developer Epic Games sued Apple-GIGAZINE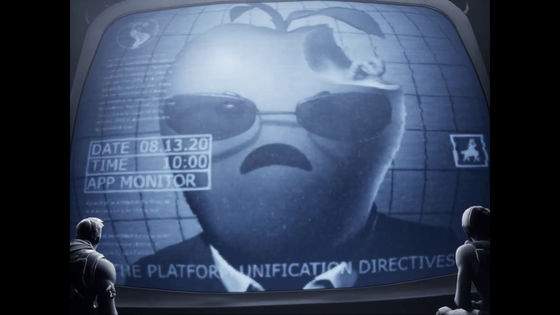 During the trial, it became clear that Epic Games had asked the court to make a provisional injunction to allow Fortnite for iOS, which had been removed from the App Store, to be delivered again to the App Store. It was.

According to Reuters news agency, Epic Games said in a paper filed in court that if Fortnite couldn't be installed on the App Store, 'Epic Games is likely to suffer irreparable damage.' 'The loss ratio is higher in Epic Games,' he said. In addition, in a paper filed in court, Epic Games described Apple as a 'monopoly' and said, 'Maintaining a monopoly on the market by explicitly prohibiting competitive ones from entering the market. Criticism.'

In addition, Epic Games said about the removal of the Fortnite iOS app, 'It's a clear warning to developers trying to dominate Apple's monopoly. We are asking if we will move away from the iOS platform we have."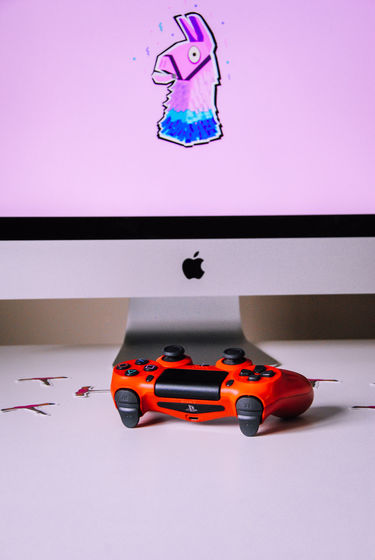 Epic Games filed a provisional injunction in the Northern District Court for the Northern District of California, calling for the Fortnite app to return to the App Store while Apple and Epic Games are in court. ..

Apple has said in the past that if Epic Games removes 'EPIC Direct Payment' from the Fortnite app, it will ' welcome ' to return the Fortnite app to the App Store. The Games side refused to delete 'EPIC Direct Payments' and explained the reason as 'to conspire with Apple to maintain a monopoly on iOS in-app purchases.'

In addition, in a court battle between Epic Games and Apple, Judge Yvonne Gonzalez Rogers ``will not order Apple to revive Fortnite, which left the non-App Store payment method,'' on August 24, 2020. It shows the view.

``I will not issue an order to restore Fort Knight's store, but I want to save the Unreal Engine,'' the judge shows-GIGAZINE